It begins as a spaghetti western, between trumpet notes and desert scenarios, the film that we tell you in the review of Vasco – Live Rome Circus Maximusdedicated to the Roman concerts of Vasco Rossi this summer, directed by Pepsy Romanoff, out in cinemas on 14, 15 and 16 November. And Vasco, the Komandante, with that unmistakable face and that sharp gaze, could really be a western movie figure. Those black and white images come out of the screens behind the stage: a suggestive scenario in front of which to perform.
Just as the Roman sunset under which Vasco Rossi enters the scene is equally impressive. Red nail with studs, which immediately makes hard rock and the Eighties, the classic cap on his head, gritty, playful, relaxed, Vasco Rossi is completely at ease in what is his natural environment: the stage. And this time he feels, in addition, that desire to return to perform, for himself but also for the public, after being stopped for three years due to the pandemic. He will refer to us often during the concert. Seeing Vasco live is a real event: for those who couldn't go there, for those who want to relive those emotions, for those who are preparing for next season's concerts (in which Vasco will return to Rome), seeing Pepsy Romanoff's film is a a bit like being there, under the stage. Not to be missed: for fans and more.
Vasco is part of all of us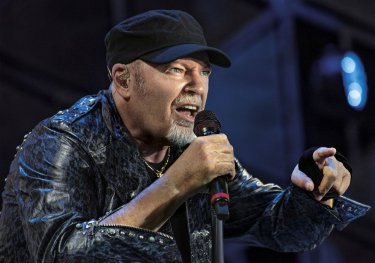 Vasco Live – Rome Circus Maximus: a photo of the musical event
Why do we say fans and not only? We have had this feeling for some time, and the film Vasco Live – Roma Circo Massimo confirmed it to us. Whether or not you are a fan of Vasco, whether you still follow it or have followed it in the past, there will always be one, two, three, twenty songs (the number you choose) that in some way will be linked to some moment of your life. His has been a long and intense career: from the end of the seventies to today, there are more than forty years of career, so many generations reached, so many styles in his own way. So it will happen, while watching the film, sooner or later, to find yourself singing some of his songs, without your choice. It is a conditioned reflex, automatic, it is your body that does it. Vasco, in some way, is part of all of us. Seeing him exhibit at the Circus Maximus it's all very clear. Each song is a story, it is a movie. A great movie, to put it with the title of one of her songs.
Vasco Rossi in Venice: 'I only sing when I'm drunk'
Some say no and The shots above seem to acquire a new meaning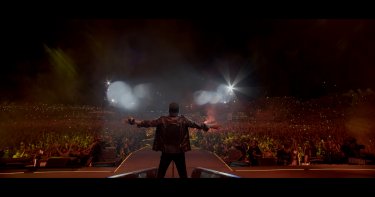 Vasco Live – Rome Circus Maximus: an image of the musical event
Each Vasco concert is an event. Each date is sold out. And this, regardless of whether a new album has been released (condition of almost all artists to tour, but not for him) or that there is some anniversary to be celebrated. Let alone if, as we wrote at the beginning, the whole world of music comes from three years of forced break, of nightmares and fears. If his famous concert format was "Rock under the siege", this could be called "Rock after the pandemic". It is also for this reason that Vasco Rossi's concert seems to us, even more than other times, cathartic, salvific, necessary. Songs like There are those who say no, introduced by that metal riff that, for some years, has made it even more powerful and incisive, and Gli spari sopra, two killer songs that arrive in sequence in the middle of the show, seem to acquire a new sense. It is Vasco himself who says how current they are, who underlines, with his way of pronouncing the verses, with his expressions, the strengths of those passages.
…move! and I slit your throat become funky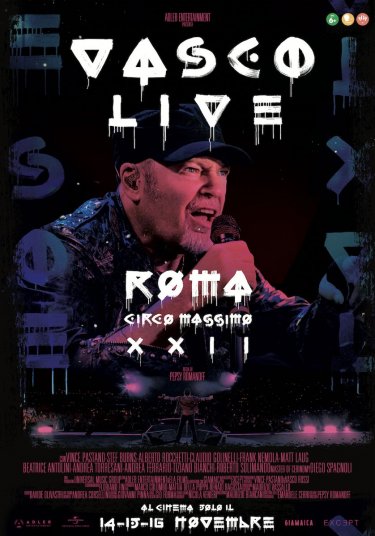 Poster of Vasco Live Rome Circus Maximus
But if every Vasco Rossi concert is an event, it is also because Zocca's rocker has such a vast repertoire that he can reinvent the lineup at every turn, to pull new ideas out of the hat. If in recent years he had hit with a very hard, almost heavy metal sound (which often returns during this concert too), the novelty of the live at the Circus Maximus is a wind section that at times shifts its music towards funky and blues giving new colors and shades to known songs. It is wonderful to hear the new versions of … move !, the 1989 song that opened the concerts of the tours of Free Free and Front of the stage, which appears here in an almost hard funk version, and of Ti I'll cut your throat, song about from What happens in the city (1985), opened by a riff reminiscent of Henry Mancini. And that has one of Vasco's most beautiful lines: "Take my soul but give me back the radio".
In Venice 'This story here': Vasco Rossi with an open heart
The fireworks explode but you will already have them inside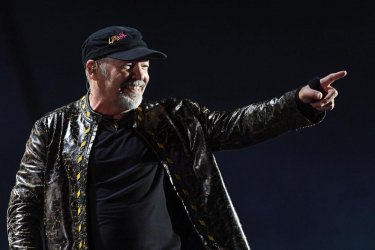 Vasco Modena Park – The film: a picture of the documentary
Vasco Rossi proudly chooses not to do a concert that is a greatest hits, a Rolling Stones Juke Box (which he already did some time ago for Vasco Modena Park – The film), so much so that many classics are missing from the appeal. He prefers to play some of the recent songs, which do not disfigure at all next to the historical repertoire. In particular, he strikes the power of A love song thrown away, which comes after We are alone in the lineup, with which he seems to form a whole, in a genre, that of the power ballad, in which Vasco is a master. The setlist, properly orchestrated, is perfect in offering irresistible sequences, like this one, that of There is who says no / Gli spari sopra / Stupendo, and like the thrilling one that closes the concert: Toffee / Sally / Vita reckless / Song / Albachiara. While a band in a state of grace makes its harmony felt, at the Circus Maximus the fireworks explode. But, at that point, you will already have them inside.
Rewind, Vasco's little Woodstock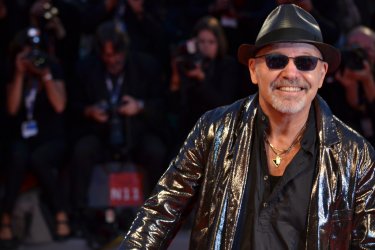 Venice 2015: Vasco Rossi smiles on the red carpet
And, speaking of sequences, there is another that strikes and makes us understand one of the keys to Vasco's success: it is the one that unites Rewind and Delusa, two songs that are, especially the first, capable of talking about sex in free, unrestrained, joyful way. Rewind is a manifesto of sensuality and the joy of making love, and on stage it consumes what is a rite in the rite, with many girls who get rid of their clothes and attend the concert in bra or topless. A personal little Woodstock. Yes, Vasco's world is also this. Pepsy Romanoff directs everything with the perfect rock concert direction (although, it must be said, without adding much of his own to the concert shot), emphasizing not only the great showman on stage, and all his expressions, but also the skill of the band, framing the musicians whenever they stand out in something: it applies to the solos of Pastano wins And Stef Burns to guitars, but also for the determination with which Beatrice Antolini is divided between percussion and choirs. Vasco – Live Roma Circo Massimo is another document that makes us understand how Vasco Rossi is the greatest (or the only?) Italian rock star. The way that, for years, he has found between a songwriting made of slogans and immediate words and a classic rock but declinable in many different guises make it a unique case in the panorama of our music.
Conclusions
As we explained in the review of Vasco – Live Roma Circo Massimo, seeing Vasco live is a real event: for those who could not go there, for those who want to relive those emotions, for those who are preparing for next season's concerts, see the Pepsy Romanoff's film is a bit like being there, under the stage. Not to be missed: for fans and more.
Because we like it
Vasco Rossi's ability to be The Greatest Showman we have in Italy. The desire to renew his sound with a section of horns that move him towards the funky. The emotion that comes from being back on stage after three years off. The direction of Pepsy Romanoff that emphasizes not only Vasco but the work of the musicians …
What's wrong
… even if it doesn't add anything personal to the concert filmed. But Vasco doesn't need special effects.