Timothée Chalamet was a guest with Luca Guadagnino by Fabio Fazio: the actor told of his love for our country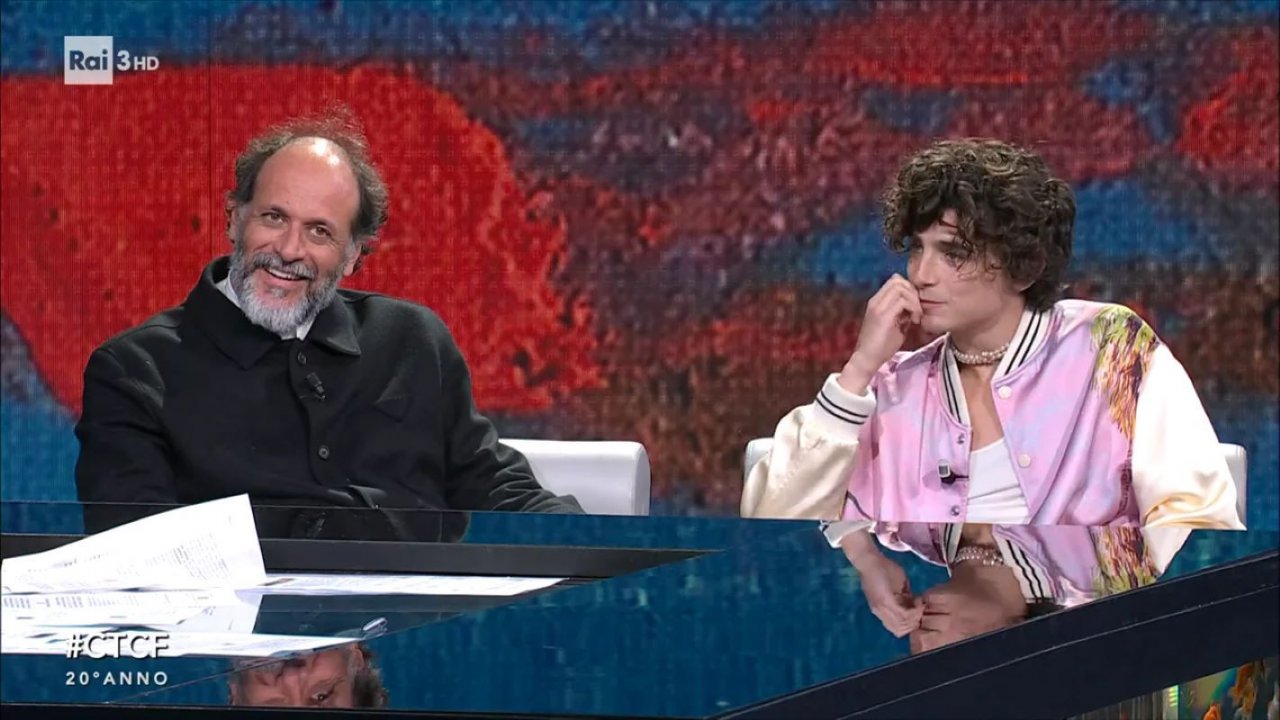 Timothée Chalamet is Luca Guadagnino were guests of Fabio Fazio, in the usual Sunday evening appointment with What's the weather like. The star talked about her bond with Italy and about her latest film, Bones and All, in which he returned to be directed by the Italian director.
The partnership between Bones and Timothée Chalamet and Luca Guadagnino began with the 2017 film Call me by your name. The film was shot in Italy, and, in that period, the young American artist learned to speak our language: "L ' I studied with a fantastic teacher in Crema, but there is not much left of what I learned. Crema is now part of my growth, of my experience, thanks to Luca Guadagnino I can say that I really feel at home in Italy, I feel that history of this country has also given me a career, in America I will always be grateful to Italy "
The actor has made 25 films for 26 years "Even if I only did small parts in some of them", and will soon be back on the set of Dune 2 to finish filming the second chapter of the film series based on the books by Frank Herbert. "I have many friends who have made superheroes, I would not want to do it myself", he told Fabio Fazio, stressing that, for now, he wants to focus on characters who live real things.
Referring to Bones and All, which will be released in Italy on November 23rd, the actor said: "Bones and All is a film that we developed during the health emergency and everyone in the studio felt a bit isolated, marginalized and cut off. out of the connections of the people they love, family, friends, but above all on young people, it has had a great impact, also considering what the planet is experiencing, global warming, the problems in the world. they feel isolated and this film is in a sense a metaphor for all of that. "
At the end of the interview, prompted by Fabio Fazio, he said a few words in Italian "I don't want to just say hello, something more", he said in English, asking Luca for help. At the end he greeted with a heartfelt "Hello Italy I love you". ? interview has also been uploaded on the website of Raiplay.