Director Edgar Wright has revealed that he contributed to the song choices for the Top Gun: Maverick soundtrack.
Edgar Wright revealed that he contributed to the soundtrack of the film Top Gun: Maverickthe box office champion of the last few months.
The filmmaker shared the interesting detail during an interview with The Hollywood Reporter in which he talked about a collaboration between colleagues.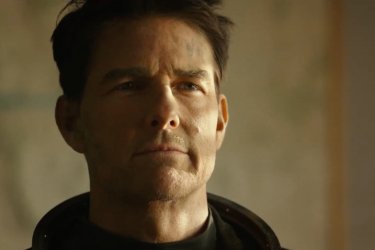 Top Gun: Maverick, Tom Cruise in a foreground
The director does indeed explain that Christopher McQuarrie, involved in Top Gun: Maverick as a writer and producer, asked him if he had any ideas for the song to use in one of the sequences set in a bar in the early moments of the project with star Tom Cruise.
Edgar Wright then suggested Foghat's Slow Ride song, used in moments when the riders meet in the club for the first time.
The director, speaking of the collaboration between colleagues during the post-production phases of their respective works, underlined: "I had no other notes on Top Gun: Maverick. I saw the film for the first time in 2020. Chris McQuarrie and Tom Cruise they showed it to me and it's pretty much the same one that was released, barring the absence of the Lady Gaga song. And as for the Foghat thing, they needed a song. "
Wright then explained: "The dream message I got from Chris McQuarrie said 'Hey, we need a new song for the bar scene in Top Gun: Maverick. What do you think of …?'. And I have 'Oh, give me 45 minutes!' I think I still have that playlist on Spotify, I called it Maverick Bar. It was fun for me. "
Top Gun: Maverick, directed by Joseph Kosinski, grossed over $ 700 million, making it the fifth highest grossing film ever.