Mina Settembre 2: interview with Serena Rossi (Mina Settembre)
Mina Settembre 2 kicks off on Sunday 2 October 2022: in this interview with Serena Rossilet's find out some more details about the hero interpreted by her. At the end of the first cycle of episodes, she discovered the identity of her deceased father's mysterious lover: her childhood friend Irene! Gianluca, son of the latter, is therefore not a pseudo-nephew of "aunt Mina". He is her stepbrother. The protagonist, therefore, is still struggling with the truth that upsets her…
Find the video with the complete interview with Serena Rossi (Mina Settembre) at the beginning of this article.
Serena Rossi welcomed Mina in her new "delicacies" and loved her "perhaps even more than before"
At the beginning of this season, following what we summarized at the beginning, we find one Mina understandably shocked. She who supports everyone, fails to give Irene a second chance and asks psychological support. It had an effect on us. We wonder how it could have been for her interpreter to experience this evolution of the character who, as a "heroine", has shown herself to be fragile?
Serena Rossi reveals that "one of the characteristics I love most about this character is that he is a 'imperfect heroine, full of fragility which – actually – showed – even differently in the first season. [Sono] fragility in the first season linked above all to the father, to this one lack important for her, this desire to discover the mysterious lover. " That said, "definitely all the things that have happened to her have had an repercussion very important on what Mina's life is, "continues the actress and, we add, it could not be otherwise.
read on after the ad
If at the beginning of the second season he does not have "the courage to face all these changes", Then," thanks, instead, to the support and a path from one psychoanalyst will find the strength to address important issues such as the pardon. So I I have welcomed her in these delicacies and I have loved her perhaps even more than before. " We are sure we will do the same.
Mina Settembre 2 bravely tackles very delicate issues, starting with eating disorders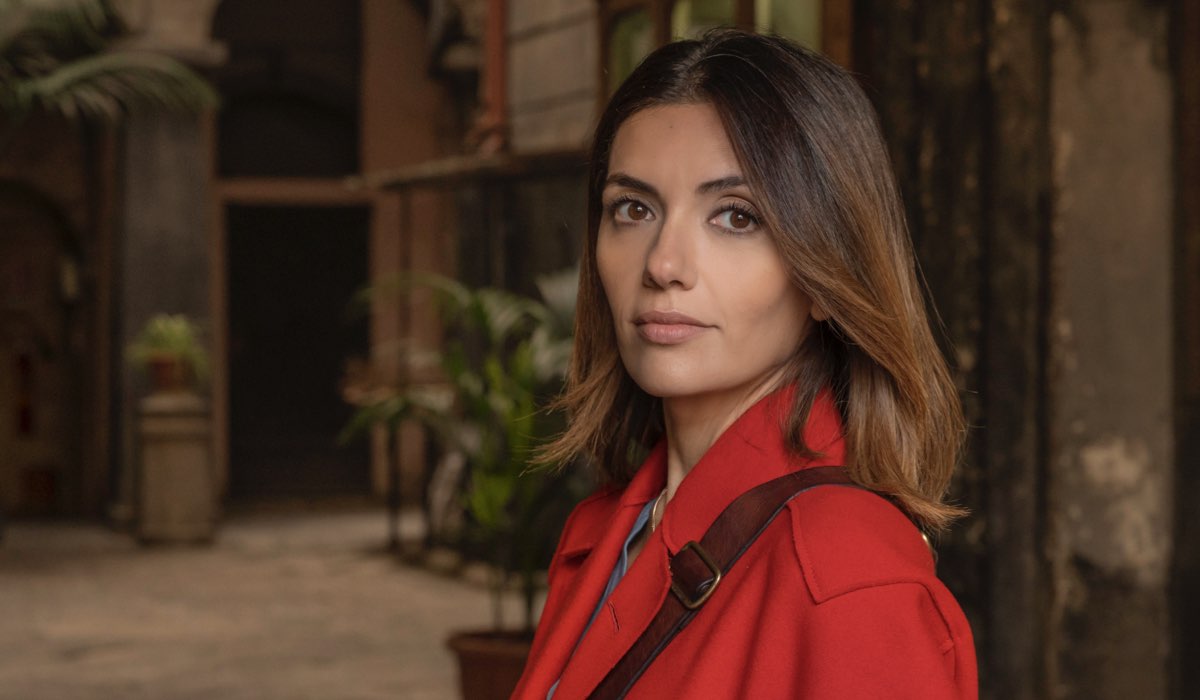 Serena Rossi (Mina Settembre) in a pose for "Mina Settembre 2" Credits: Rai
Delicate themes in Mina Settembre 2: in this interview with Serena Rossi, for example, we mention the one mentioned in the first two episodes. Mina refers to hers past and its problems related to eating disorder. The paradox is that, at the time, the protagonist had support from Irene. The fact that these speeches, as well as many others that will be undertaken during the twelve episodes of the season, are brought "on a network like that which is Rai 1, on state television" is not a trivial matter. "If we can graft one micro-reflection in the audience who follows us, I think we have more than done our duty, "confesses the actress.
When giving oneself homework is also synonymous with escaping from something that is scary
Mina is always moved by "I have to do something". Is always giving yourself homework a way to escape or fill a void? Thinking about the first season and Mina September 2, in this interview Serena Rossi explains that "surely Mina always is thrown headlong into what is her profession because it has its own a vocation. In this second season – and her friends who know her very well about her will point it out to her – this one of hers at times relentlessly on some stories that happen to you is one way even a little to escape from some responsibilities that she can't take. So sometimes yes, it is part of her nature to be a very active woman, but in this case – in my opinion – he also does it a bit to escape because he is afraid. "
read on after the ad
Mina is convinced that the most important thing is to please yourself, as he tells the young Valeria in the second episode of the second season. The protagonist affirms this with knowledge of the facts, but does the same apply to her interpreter? Serena Rossi also happened to honor this thought: "It happened to me growing up. It must also be said that – however – doing a job that exposes you constantly to the judgment of othersthe desire to please everyone, not to receive criticism, I had a little. "
He worked on this. "I learned, however, growing up ad have more confidence in myself And this trust does not depend on the confirmations that others give me", Continues Serena Rossi who seeks confirmations on her own. "It was a long process, however, also because I have been in the spotlight since I was sixteen. […] At that age, one is also a little more fragile. So, getting to say: 'I have to like myself most of all' was a path a little longbut in the end I got there luckily. "
Watch the full interview with Serena Rossi (Mina Settembre) at the beginning of this article.
"Mina Settembre" is a series co-produced by Rai Fiction and IIF – Italian International Film. Season 2 will be broadcast on Rai 1 starting from Sunday 2 October 2022 in first vision.