Mina September 2: interview with Giorgio Pasotti (Claudio)
Mina starts with a bang September 2: in this interview with Giorgio Pasottilet's investigate what awaits Claudio – his character – in the new episodes, at the start on Rai 1 from Sunday 2 October 2022 in prime time and in world premiere.
Find the video with the complete interview with Giorgio Pasotti (Claudio) at the beginning of this article.
"When a daughter is born, priorities do not change, but the point of view from which you see them"
As mentioned, it's a great start to the fiction directed by Tiziana Aristarco, for the character played by Giorgio Pasotti in particular. Indeed, in the second season Claudio is the victim of an attack. Luckily he is unharmed, but it changes a little bit prospect of life so he begins to look at things from a different perspective. Going beyond the plot of Mina Settembre 2, in this interview with Giorgio Pasotti we ask him if something has ever happened to him – perhaps not so traumatic – that has upset his point of view. "Unlike Claudio, there has never been something in my life that has set me in front of such a sharp crossroads"- and fortunately! However, continues the actor "it's obvious that […] when a daughter is bornin this sense it can be – as has happened to me and many others – that yours priority become different. It's not that they change, but – how to say – it changes a little the point of view from which you see them. "
Giorgio Pasotti and Claudio in an attempt to overcome their respective (and opposite) limits
Claudio this season he spurs himself and also Mina to try to overcome your limits. Speaking of which, which ghost should Claudio work on in particular? On the other hand, what is the real weakness on which Giorgio Pasotti feels he has to work? Referring to the character in Mina Settembre 2, in this interview Giorgio Pasotti explains that "the limit of Claudio has always been that of think of nothing but work, to think that work was the center of his life, but it is in moments like those that Claudio will pass; so when something serious happens to you you understand that your life hangs by a thread, [che] then you question everything and this is healthy. " Perhaps his fault is "that of not having understood it before. Maybe there was no need to come to such a dramatic moment […] but as they say 'better late than never' ".
read on after the ad
The limit he imposes on himself is very different. "Maybe it's on the other side: sometimes to have "Parked" on his own or perhaps suspended my professional life for loved ones and I don't regret it; however, at times – if taken to exasperation – this could be a limit. "
Mina Settembre and second chances: "It's always worth trying to recover"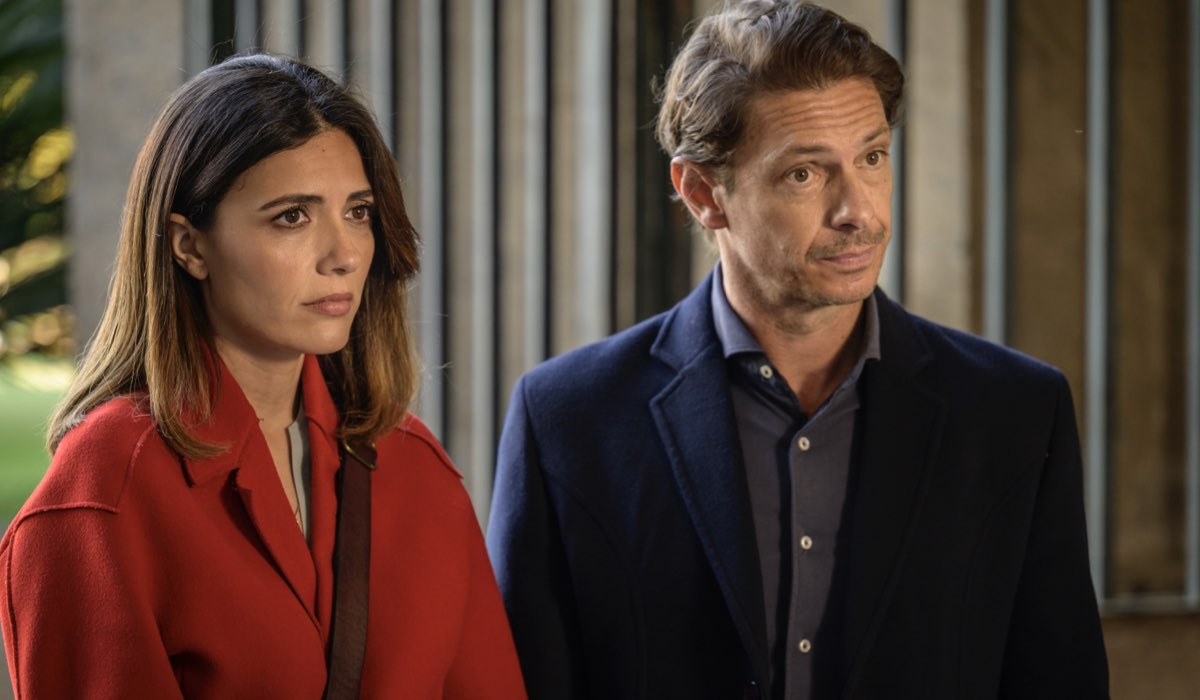 From left: Serena Rossi (Mina Settembre) and Giorgio Pasotti (Claudio) in a scene from "Mina Settembre 2" Credits: Rai
Claudio spurs Mina to make peace with Irene, despite her friend having combined a pretty big one. Is it always worth making peace and re-establishing a broken bond or is cynicism the master in the face of the end of friends or love relationships? Looking beyond Mina September 2, in this interview Claudio Pasotti he exposes his linear and constructive thought: "I believe that it is always worth it. Trying to regain lost ground is absolutely an opportunity that should not be wasted. It must be played to the end. I absolutely reward people who try to recover what is recoverable. "
This point of view is all the more rooted given that "we live in a world where breaking up becomes so easy, even for stupid, futile reasons. Years of living together are thrown away, perhaps a family with children, etc., etc. ". In this bleak landscape "Mina Settembre [e] in this case Claudio is the bearer of a very important theme is that of second chances. Today, second chances are no longer like they used to be, when it was said that broken pieces cannot be fixed anymore. Today the topic of second chances is an absolutely topical issue precisely because of the ease with which one leaves earlier. "
read on after the ad
In the triumph of second chances, Mina Settembre 2 also investigates other very delicate issues in that of national television and we take the opportunity to thank all those who have taken the risk of bringing the story to an emotional and engaging level that manages to touch consciences.
Watch the full interview with Giorgio Pasotti (Claudio) at the beginning of this article.
"Mina Settembre" is a series co-produced by Rai Fiction and IIF – Italian International Film. Season 2 will be broadcast on Rai 1 starting from Sunday 2 October 2022 in first vision.