The final teaser of Mike Flanagan's new Netflix series, The Midnight Club, welcomes us to Brightcliff Hospice.
The Midnight Club is about to come up Netflixbut the new Netflix series produced by Mike Flanagan he has yet to finish the introductions … And he does it with a final teaser really creepy.
The new video shared online thus offers small previews on the events told in the episodes and on the atmosphere that distinguishes the project.
We walk the corridors (or perhaps it would be better to say the dungeons?) Of the Brightcliff Hospice in this latest promotional video of The Midnight Club, the new TV series coming to Netflix born from an idea by the creators of The Haunting of Hill House Mike Flanagan and Trevor Macy along with Leah Fong.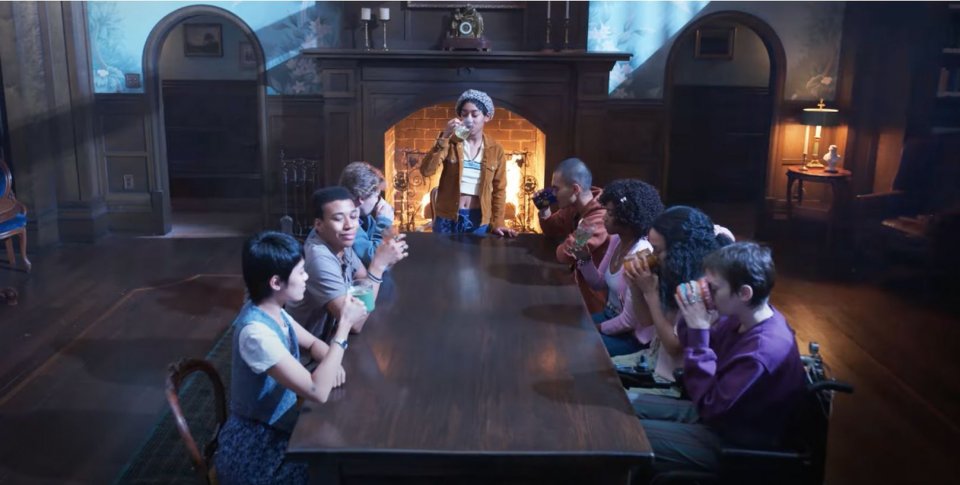 The Midnight Club: the cast gathered in the first photo of the series
The show, which is inspired by the novels of Christopher Pike, tells the story of a group of boys with terminal illnesses, members of a very exclusive club, who will strike a rather disturbing agreement between them: the first to die will have to send signals to the others. from beyond the grave.
The Midnight Club will arrive on October 7 on Netflix, but in the meantime, enjoy this latest teaser in which we are presented with the main location of the series: the Brightcliff Hospice.