The Paradise of the Ladies 7, will Anna return or not?
At the hospital they said the heart disease from Catherine is more serious than expected: Anna communicates it to Salvatore in episode 10 of season 7. The only place they have such advanced techniques is the United States. Anna will leave that evening. "I don't deserve you" Anna says, referring to Salvo. Imbriani claims she has no money problems. Uncle Ettore proposed to pay for the trip. Salvatore would not want to let his wife go alone. "I am your husband. I have to be there " says Salvatore. Anna, on the other hand, insists. "It will be even better to come back," says Anna. Little Irene will leave. Her energy will also help Catherine. Anna made up her mind. Salvatore accepts, if it's her team that reassures her the most. In The Paradise of the Ladies 7, Will Anna come back or not? From these premises it would seem so, but it is the final scene that makes us doubt.
The Paradise of the Ladies 7, Anna said goodbye and is not returning to Milan?
Armando puts the hat on Irene. Agnes urges the little one to give a kiss to Caterina, so it heals first. America is very far away and they cannot go. Salvatore asks Anna if she took everything. Agnes is worried about the journey at night. In reality, planes can also travel at night. "She's the best mother-in-law in the world, you know?" Anna asks, after Agnes gives her something to eat during the journey. Armando is the putative grandfather best in the world. "Soon" is Anna's greeting to Armando. They are waiting for them downstairs.
The Paradise of the Ladies 7, why is Anna so sorry?
Find out more news from the Paradise of the Ladies series!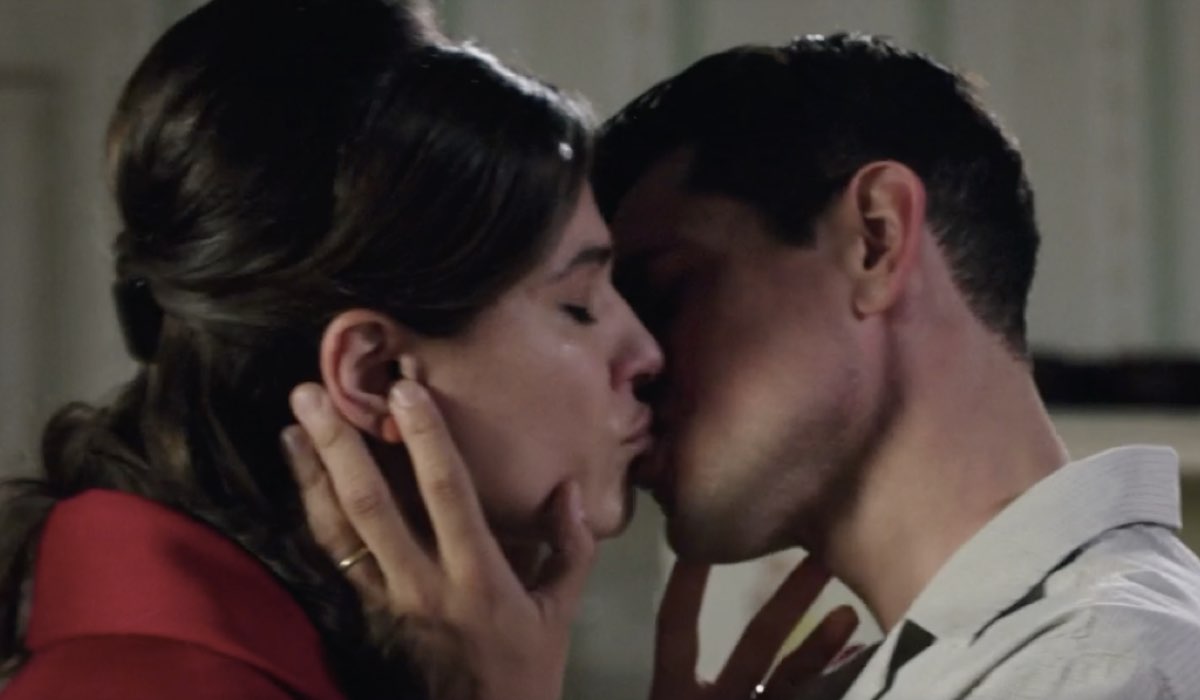 From left: Giulia Vecchio (Anna Imbriani) and Emanuel Caserio (Salvatore Amato) in a scene from episode 10 of "Il Paradiso Delle Signore 7". Credits: Rai
read on after the ad
Salvatore and Anna are left alone. She is destroyed. "I'm so sorry" she says. He is convinced that Caterina will recover immediately and she will be back in a few weeks. "If it weren't a few weeks, will you wait for me?" Imbriani asks. "I will wait for you for as long as it takes. I promise you" Salvatore says, kissing her. In The Paradise of the Ladies 7, why is Anna so sorry? She is hiding something big from Salvatore, after all since the beginning of their story. We don't want to be pessimistic, but re-read the bold sentences and add what we already know about Anna's future.