Spirited, the highly anticipated Apple Original Christmas musical comedy starring Ryan Reynolds and Will Ferrell, will arrive exclusively on Apple TV +: let's find out together when.
Apple Original Films just announced the exit date from Spirited – Christmas Magica modern musical interpretation of Charles Dickens' classic Christmas story "A Christmas Carol": the film will arrive exclusively on Apple TV + on November 18, 2022.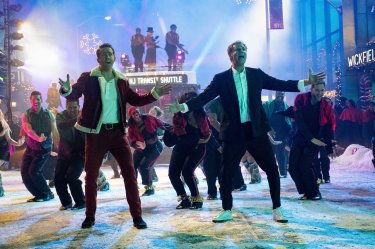 Spirited: A photo from the film with Ryan Reynolds and Will Ferrell
The film will follow the encounters between a new version of Ebenezer Scrooge, who will have the face of Ryan Reynolds, and the ghosts of Christmas; Will Ferrell will be the spirit of Present Christmas and Sunita Mani will be the Ghost of Christmas Past. Octavia Spencer, on the other hand, has a role whose details have not yet been released and she could be the ghost linked to the future.
The film will arrive on the streaming platform during the Christmas holidays and about this new project Reynolds, at the end of the shooting, had written: "End of shooting for me! Three years ago I said yes to this project in which I dance and sing together with Will Ferrell. And this is also the second film that I have collaborated with Octavia Spencer on! I really deserve a sabbatical. I was shamefully lucky to be able to work with such a team of extremely gifted creators and artists! "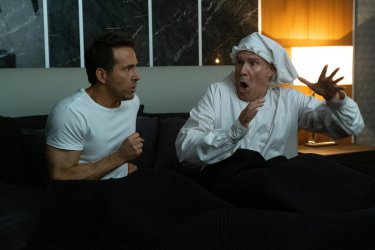 Spirited: A photo from the film with Ryan Reynolds and Will Ferrell
The cast of Spirited – Christmas Magic, written and directed by Sean Anders and John Morris, also includes Octavia Spencer, Jen Tullock, Sunita Mani, Aimee Carrero, Joe Tippett, Patrick Page, Mary Ann Schaub, Marlow Barkley, Anastasia Mousis Sanidopoulos, Nico Tirozzi, Amanda Cleghorn, Anne Reardon, Maximilian Lee Piazza, Gavin Maddox Bergman, Omar Khan and Ivan 'Flipz' Velez.