Kaitlyn Dever is Rosaline, Romeo's furious ex-girlfriend who will do anything to snatch him from Juliet, trailer and poster of the comedy coming to Disney + on October 14th.
Unveiled trailers and posters for Rosalinea rom-com reinterpretation of Romeo and Juliet by 20th Century Studios, which we will debut on Disney + on October 14.
Written by Scott Neustadter & Michael H. Weber and directed by Karen Maine, the film with Kaitlyn Dever, Isabela Merced and Kyle Allen will tell us the classic Shakespearean love story of the two lovers from Verona, but with a little twist: the point of view will be that of Rosaline (Dever), the cousin of Juliet (Merced), ex of Romeo (Allen) intent on regaining the lost love. Heartbroken since Romeo met Juliet, Rosaline begins to chase her rival planning to foil the famous romance and win her boyfriend back.
Shakespeare forever: from West Side Story to The Lion King, because cinema cannot do without the Bard
Judging from the trailer, Rosaline focuses on comic tones, with the protagonist doing everything possible to put a spoke in the wheels of the two newly-lovers and scoffs at Juliet's grand plan to fake her death in one of the most famous works of Shakespeare. To underline the presence of Minnie Driver as Rosaline's sarcastic housekeeper.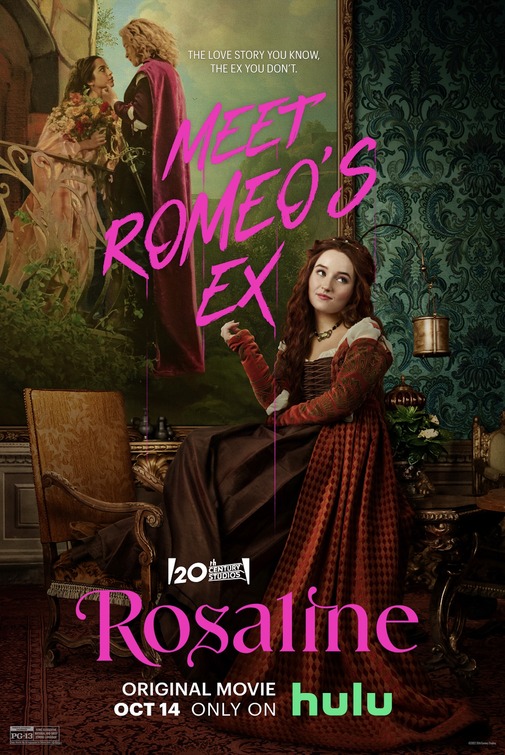 Rosaline poster