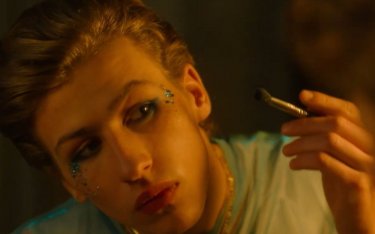 Prisma: a close-up by Mattia Carraro
Confirmations, news and growth, against the backdrop of a changing serial world. This is the fourth edition of the FeST – The Festival of TV Series held in Milan from 23 to 25 September, a free event in collaboration with Triennale Milano, the support of the Milan Office of the European Parliament and the patronage of APA – Audiovisual Producers Association. This is the first Italian festival entirely dedicated to television series at the time of streaming services, capable of telling the evolution of this world and at the same time investigating its relationship with the reality that surrounds us. It is no coincidence that this year's theme is Reframing Nature, to tell "how one's body in the world predetermines its role in the world." These are the words of Marina Pierri, co-founder of the FeST and artistic director, who talked to us about what new will be proposed this year and the path of the event in previous editions and towards a future that we hope will be ever richer and more solid. Because Italy needs such events, capable of telling a world in great turmoil and involving the public in doing so.
How did the FeST change in its early years?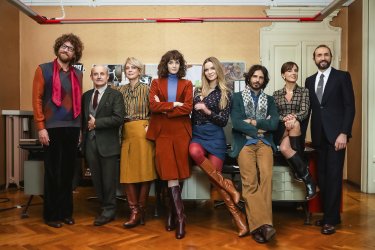 Made in Italy: the cast
What FeST tells us is a world of television that "evolves very quickly" and this means that every year the festival is different. "In 2018 few broadcasters offered Italian Originals" Marina Pierri explained to us, "there was a perception of seriality that took place more outside our country than in Italy." This is the aspect that has changed the most from the debut of the event to today. "Already in 2019 when we presented Made in Italy we had a taste of how things would change", in a context in which Netflix already offered various contents made in our country and with Prime Video taking its first steps, up to today, with Disney + who made The ignorant fairies and is preparing to launch Boris 4, while Paramount + already proposes Circeo at launch. "I think the real difference is this: how television seriality is no longer perceived as something that is far from home, but very close."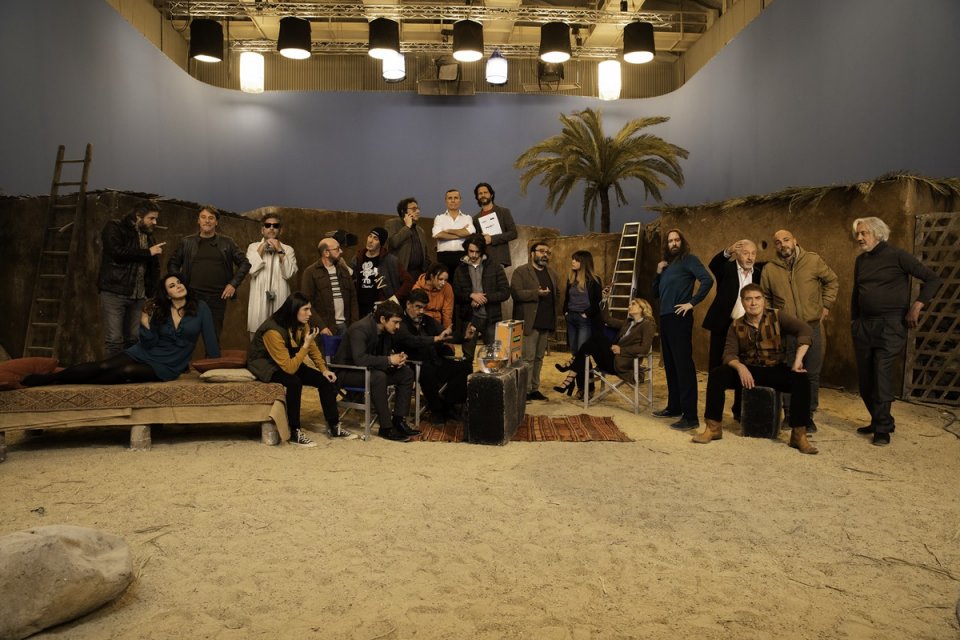 Boris 4: the first image of the protagonists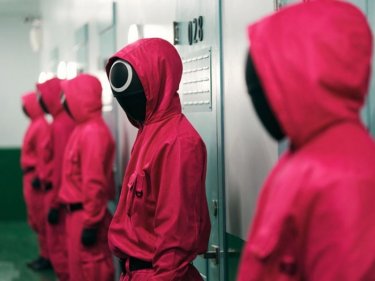 Squid Game: A scene from the Korean TV series
A fundamental step that cannot be overlooked in thinking about the event and the role it can have in our country. "If I have to indicate what I have seen change in these four years" said Marina Pierri, "it is precisely this: not only watching American or English series, but also Italian series and from all over the world." The thought inevitably goes to a series like Squid Game, also awarded with an Emmy, and how it would have been unthinkable four years ago. "A series of frontiers are being demolished" and it is important because it leads to the birth and formation of "many new professionals", but at the same time we must be careful of the possible "saturation of bubbles" with the erroneous perception that broadcasters produce too much.
A world that the FeST has told, is telling and will continue to tell with the idea and the desire to be more and more "a point of reference for the community" as is already the case for other major festivals which are an important reference point for the viewer.
Learn to work in this world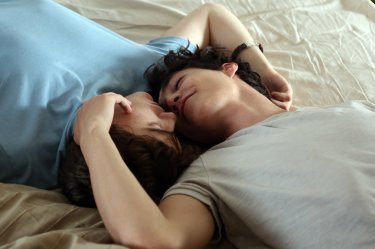 Skam Italia 2: Martino and Nicolo '
This attention to new professionals is confirmed by the birth of FeST Education & Entertainment, a series of meetings scheduled for 23 September, dedicated to the world of education in the field of film and television series. "It's a part of the FeST that didn't cause us any problems. I like understanding needs. In 2018 we needed to talk to Ludovico Bessegato who came to talk to us about Skam, because we wanted to hear it, because it seemed like a distant world, while now we needs to have an important focus, because the perception of the series as something close leads to wanting to work in this world. We no longer see Ludovico Bessegato as if he were a distant personality, but out of interest in his point of view on reality. Series like Skam and Prisma are perceived as something deeply embedded in the fabric of our life. We want to live them, feel them and make them our own. "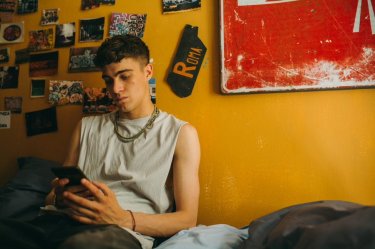 Prisma: a new photo from the series
"We need new voices, new stories, new faces", a need that lives and pulsates under the "crust" of useless controversies that stain our reality. Another example is the second generations, "now present in our stories where they did not even appear before the auditions". Marina Pierri gives the example of Summertime, capable of proposing a black protagonist, who is the fruit of new people who have approached this world and are proposing new stories. In this context, the FeST "does not want to be a funnel, but its opposite, a corridor that facilitates communication. The public does not want to come to see the celebrities, but to hear what they have to say. And the event wants to facilitate this dialogue. . " During the dedicated day, the nine schools involved will propose an idea of ​​their lessons, "a sort of Orientation Day, realized in a more oblique way by nine different schools and four workshops", which can give an idea of ​​what is proposed. . An important sign in the adhesion of nine different schools, because it means "that a need has been intercepted." And it reflects the spirit of Marina Pierri and, consequently, of her FeST: "I would like to be useful. I would like the FeST to be useful" she told us, underlining one aspect: this day is not only designed for young people, but for everyone. wanted to learn how to work in this sector, especially at a time when many feel the need to reinvent themselves.
The push for change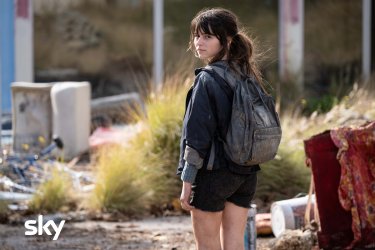 Anna: Giulia Dragotto in a scene from the Sky Original series
But this productive change, which has also involved our country, is it only the result of the arrival of platforms, and therefore of different realities, or would it have occurred naturally even without their contribution? "Money Makes the World Go Round" told us the artistic director of the FeST quoting the famous song, "these realities already have structures designed to achieve this goal, they already have consolidated working methods, and often the difficulty was to have just that. The platforms that have come and are arriving in Italy bring with them this experience that comes from the United States. " But it was also true that we have always had our own tradition, perhaps set aside for too long: "the Italian seriality of the 70s was fabulous. We had a fantastic Italian series which is Comencini's Pinocchio, which is not so far away. as sensitivity from Anna of Ammaniti. We had The Sign of Command, The Best of Youth, but if we were talking about seriality in a more traditional sense, we have always thought of the United States. The goal is to arrive at products like Anna that can be exported, but that carries on our shoulders our individual tradition of serialization. Anna is our series. It is a series that is clearly linked to the tradition of the Italian drama, which was something rich, literary, something else, yet followed by many people. And that's where we should look to find our roots. " An important milestone achieved by Sky, which perhaps managed to do what Netflix has always pursued: a local product that can be global and the reason is linked to not having a reference model to follow: "when Netflix or Prime Video export their production model, that working methodology is not an acultural model, it is not a naked model, it is a model that contains within itself an idea of ​​seriality. It is a marriage that contains a level of compromise. "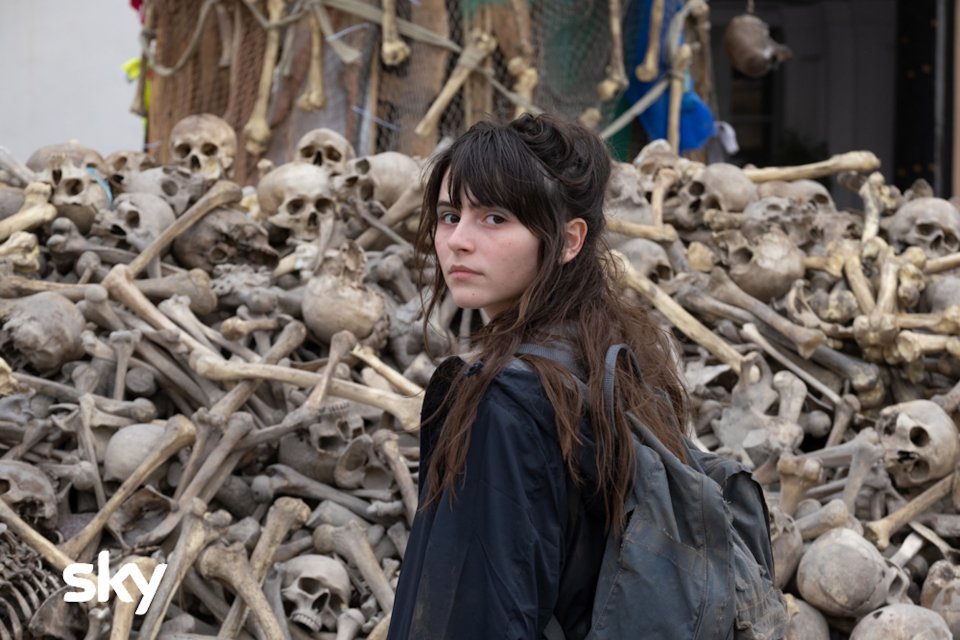 Anna: Giulia Dragotto in a photo from the Sky Original series
A varied parterre of guests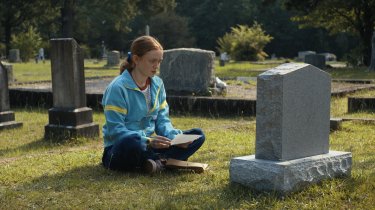 Stranger Things: An image of Sadie Sink
Speeches to be carried out together with their guests, to define and deepen the scenario of a world of seriality in continuous evolution. Hence the name of Ludovico Bessegato which with Prisma welcomes and develops the theme of Reframing Nature, as well as the great international guest Nora Felder, Music Supervisor of the Netflix phenomenon Stranger Things, also winner of an Emmy, alongside Greta Scarano for Circeo of Paramount +, Maccio Capatonda and many others linked to the serial news of our country: "If in 2020 we have set up an online edition that told the world of the pandemic, now let's photograph a glimpse of the moment and the state of the art of this autumn "as is right in a frenetic context, in constant turmoil and change, in which" the windows are more and more restricted ". But there is a characteristic that Marina Pierri and her staff look for in their guests: that they have a great passion for the world of seriality, "that they are themselves great spectators and spectators". That they are, in short, like us, to encourage that exchange and that dialogue that the FeST wants to carry on.