From 14 October on Netflix Everything asks for salvation, the TV series directed by Francesco Bruni of which trailers and posters have been unveiled.
Netflix just released the trailer and the poster from Everything asks for salvation. The 7-episode series, loosely based on the autobiographical novel of the same name by Daniele Mencarelli, winner of the 2020 Strega Giovani Prize, will be available on Netflix, in all countries where the service is active, from 14 October 2022.
Federico Cesari is the protagonist Daniele, who is also joined by Andrea Pennacchi (Mario), Vincenzo Crea (Gianluca), Lorenzo Renzi (Giorgio), Vincenzo Nemolato (Madonnina) and Alessandro Pacioni (Alessandro), who play his roommates, in the psychiatry ward. Fotinì Peluso (Nina) plays a companion Daniele had met in high school and whom he finds in the ward. Ricky Memphis (Pino), Bianca Nappi (Rossana) and Flaure BB Kabore (Alessia) play the nurses, while Filippo Nigro (Dr. Mancino) and Raffaella Lebboroni (Dr. Cimaroli) the doctors of the clinic. Lorenza Indovina (Anna), Michele La Ginestra (Angelo), Arianna Mattioli (Antonella), Daniele's mother, father and sister. Carolina Crescentini (Giorgia) is Nina's mother.
Directed by Francesco Bruni, who also wrote the series together with Daniele Mencarelli, Daniela Gambaro and Francesco Cenni. The series is produced by Picomedia. The images of the trailer slide on the notes of the Måneskin song Twenty Years, which will also return in an episode of the series.
This the synopsis of Everything asks for salvation: Does ending up under TSO for seven days mean being crazy? This is what Daniele asks himself, a twenty-year-old with an excess of sensitivity, who after a psychotic crisis wakes up in the dormitory of a psychiatric ward, together with five unlikely roommates with whom he thinks he has nothing in common, pressured by doctors who they want to rummage in his brain, and looked after by nurses who seem cynical and disinterested. But seven days are long, and what at first seemed like a sentence slowly turns into one of the most intense and formative experiences of his life. A dramedy of existences that recovers the root of our best bitter comedy, reinterpreted in a contemporary key, as in a cry for help, heartbreaking but full of hope, from the new generations and their enigmatic discomfort of living.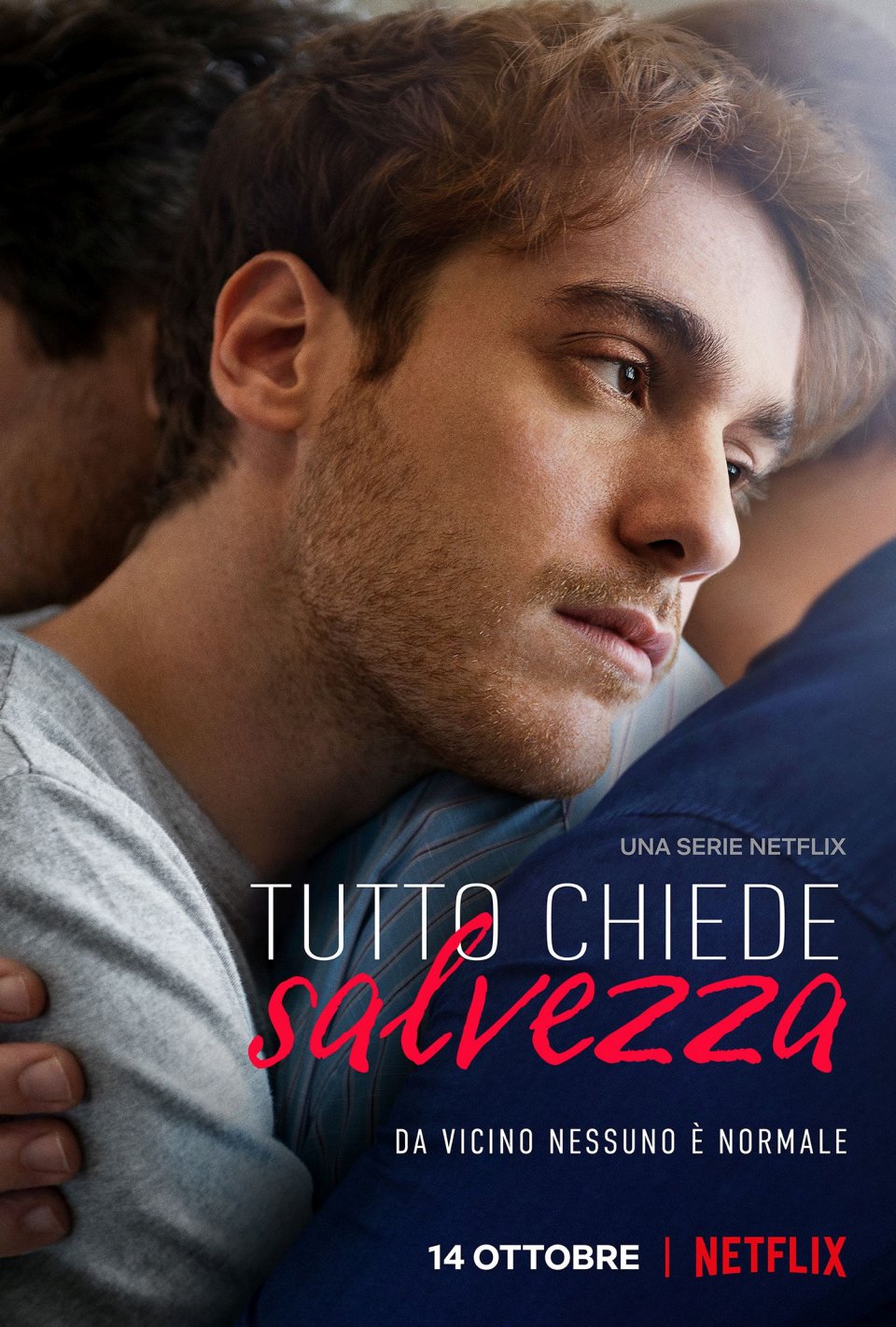 Poster of Everything asks for salvation