Unveiled trailers and posters of Donato Carrisi's new thriller, I am the abyss, to be released in Italian cinemas on October 27th.
Palomar and Vision Distribution revealed the trailer and the poster of the new, anticipated film by Donato Carrisi, I am the abyssout in theaters on October 27.
Based on the novel of the same name by Donato Carrisi, published by Longanesi, Io sono abisso focuses on a mysterious man. His job is to take care of the garbage. People never think about what they throw away. Instead he knows that people's secrets are hidden among the waste. And that's how he chooses his victims himself. "People tell lies, they deceive. Garbage doesn't, garbage doesn't lie." But one day a little girl bursts into his orderly and solitary existence. She threw herself into the lake as a waste and he saved her. But he doesn't save people. That's why he runs away at the beginning. But then he goes back and secretly observes her. And he understands what no one can understand. That the little girl has a secret and she urgently needs help. But helping her will put her invisibility at risk. In fact, while all this is happening, the most unlikely of huntresses senses that there is someone out there killing single blond-haired women. She knows that no one will believe her because, for the people of the lake, she is just crazy. But she can't back down and she's short on time. And, if she can stop the monster, she can free herself from the curse of the past. There are three stories that run in the dark. Three souls who are about to meet. Inside the abyss.
The man of the labyrinth, video interview with Donato Carrisi and Toni Servillo: "Bruno Genko is a very cool name"
In the cast of I am the abyss we find Michela Cescon, Sara Ciocca, Lidiya Liberman and Ettore Scarpa.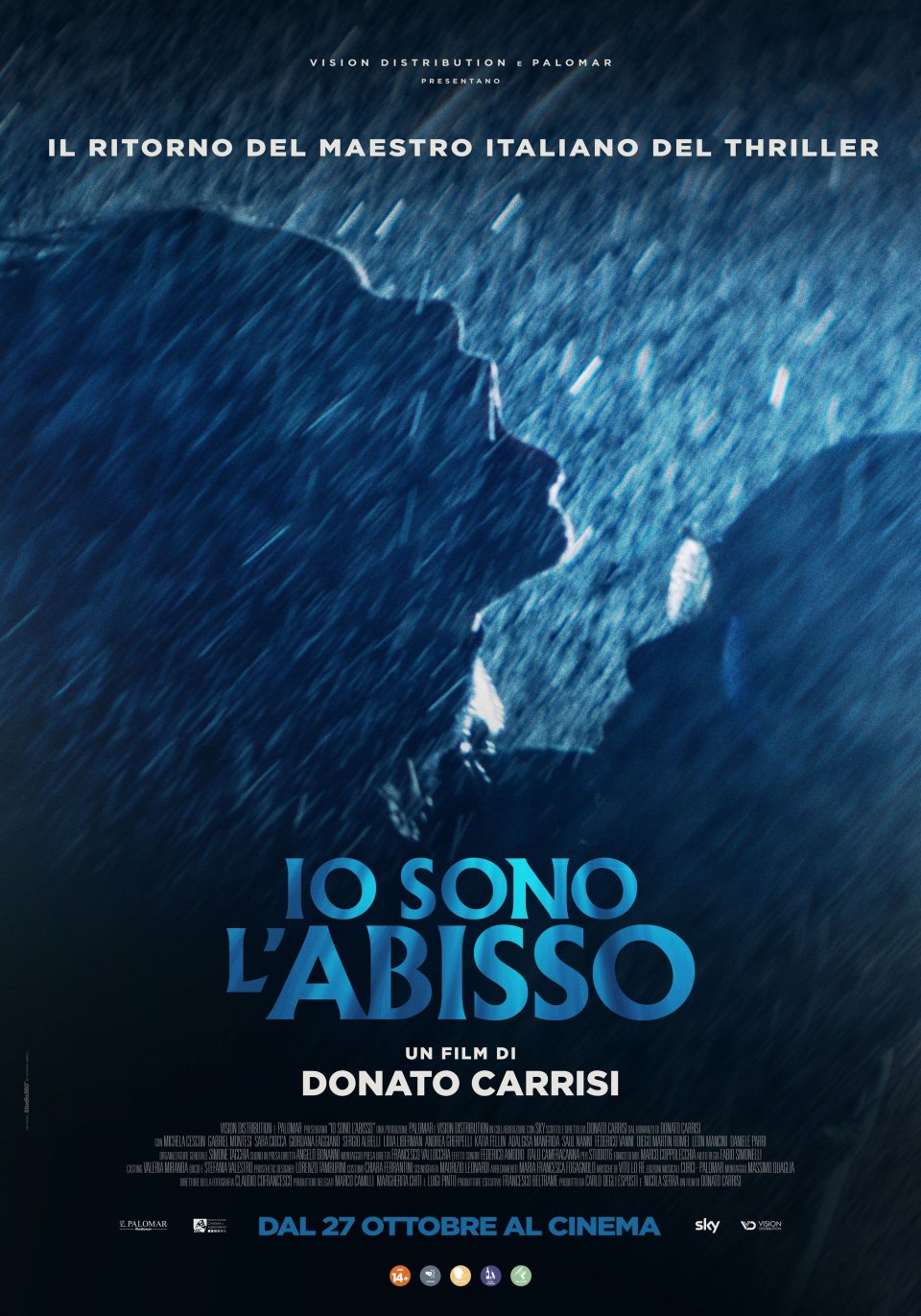 Poster of I am the abyss