Blonde is about to arrive on Netflix and Ana De Armas tells how her mother was able to understand everything even without subtitles, despite not knowing English.
The wait for the Netflix movie Blonde makes itself felt, especially for the interpretation of the protagonist Ana De Armas who plays Marilyn Monroe. Just the actress reveals how the motherof Cuban origin, she managed to understand the whole movie without subtitles despite not knowing the English language.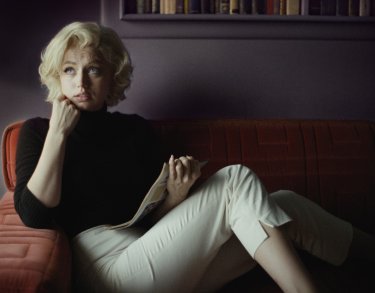 Blonde: Ana de Armas in a photo from the film
During an interview with Variety, for the cover story, Ana de Armas talked about Blonde by telling an interesting anecdote. The actress talked about her Cuban mom, Ana Caso, who saw a version without subtitles of Andrew Dominik's film, revealing that she was able to understand everything about her even without knowing English. The star said:
"There was nothing to explain to her. If she can understand it without subtitles then we did well."
Ana De Armas confessed that she practiced a lot to perfect Marilyn's performance, mostly because of her Cuban accent: "It was torture, exhausting. My brain was fried. I was terrified of playing Marilyn."
Blonde, Ana de Armas on nude scenes: "They will go viral, I find it disgusting"
Writer and director Andrew Dominik told Variety that English, being Ana de Armas's second language, contributed to her performance: "She has no doubts about herself as an actress, but the muscles of her face, mouth and language they trained differently than a native English speaker. It was a tough request. "
Here our review of Blonde. Based on Joyce Carol Oates' novel of the same name, Blonde presents a reimagined version of the iconic actress's life, from her traumatic childhood to her rise to fame.
Blonde will be available on Netflix from September 28, 2022.