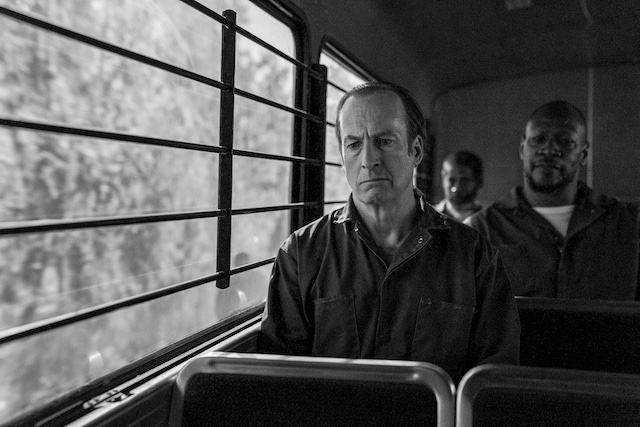 Better Call Saul
Better Call Saul ended this week, leaving us in a torrent of tears, memories – it's the end of an era that began in 2008 with breaking Bad and lasted the beauty of 14 years – and indelible emotions, among which there is also a hint of hope: after all, given the reconciliation between Saul and Kim, it can be said that in its own way that of Better Call Saul is definitely a happy ending . In recent years Vince Gilligan and Peter Gould have accustomed us to keeping the bar very high from every point of view: from the twists and turns studied and never called, passing through the symbolism and also for the numerous easter eggs present in the series, which we expect fill up on accolades and awards at the upcoming Emmy Awards.
So we have been used – actually since Breaking Bad – to see the meanings that the writers wanted to give to this or that scene, and we have learned to pay attention to even the most insignificant details. And this assumption also applies to the latest episode of Better Call Saul, which aired last Monday on AMC and available instead starting Tuesday on Netflix.
On Reddit this image is depopulating that we show you below, with the meaning attached: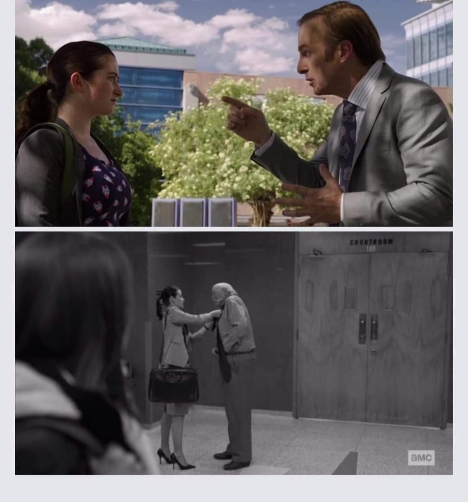 Well, why is this image depopulating? According to what Reddit users theorize – a theory that we feel broadly to support – the girl depicted in both images would be Kristy Esposito. If that name doesn't tell you anything, Kristy Esposito is a character we met in the 4 × 10 episode of Better Call Saul: the girl was running for the scholarship set up by HHM in memory of Chuck McGill, Jimmy's brother, and she was taken very seriously by Saul \ Jimmy who outside the HHM kept us talking to her seeing in her an immeasurable potential. In 6 × 13, the last episode of Better Call Saul, we see a woman who has the features of Kristy Esposito – now obviously grown up – who instructs an elderly person before the trial just as Kim Wexler would do, and in fact Kim herself lingers with the look at that scene.
On Twitter, users asked Peter Gould if the theory was correct: we are still waiting for an answer, but it seems that we are facing yet another hidden genius of the writers of Better Call Saul.
READ ALSO – Better Call Saul: the final report cards