In Deadpool 2 there is room for a funny scene where Brad Pitt appears and the Oscar winner has now explained why he decided to participate in the film.
Brad Pitt is back to talk about his memorable cameo in Deadpool 2explaining why she chose to appear, very briefly, in the film starring Ryan Reynolds.
The actor was just one of the stars involved in the second chapter of the adventures of the irreverent mercenary and Terry Crews and Rob Delaney also appeared on the screen.
In Deadpool 2, actor Brad Pitt, currently starring in Bullet Train, plays the part of Vanisher.
The actor's face, however, appears only when the character collides with the high tension wires, losing his life.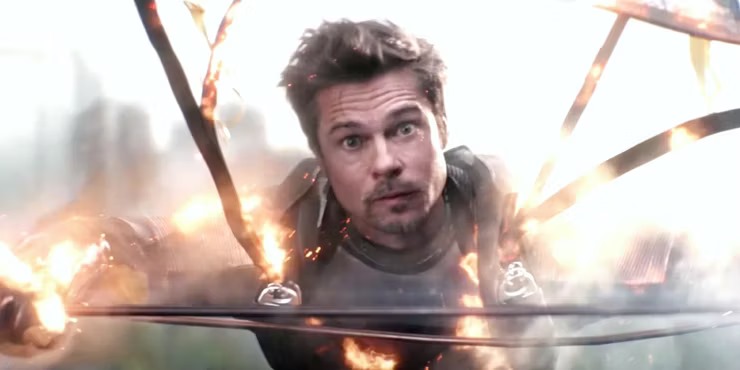 Pitt has now said that that appearance was the "easiest thing I've ever done". Brad remarked, "David Leitch is an old friend of mine and he was my stunt double starting at Fight Club until 2004. And then he quit that job and became a great director, which is something that rarely happens. Really rare. Ryan. Reynolds then called me and I said 'Why not?' ".
In the past, screenwriter Paul Wernick had explained that, along with Rhett Reese and Ryan Reynolds, it was never intended to show Vanisher's face. Over time, however, it was concluded that the character's death would be perfect for a cameo from someone famous. For this reason they tried to involve Pitt who then agreed to act for a very low fee and for a cup of coffee.