The serial world is an ocean full of fish impossible to notice in their singularity. Each of these has its own color, but tends to blend into the abyss of a backdrop so vast as to be frightening. For this reason, we often remain afloat, alongside everything we already know. They are titles characterized by a strong quality and a unique talent: they know how to obscure everything that gravitates around us. But now, you'll agree, it's time to stop being so selective, and to open ourselves to the serial world in all its entirety, capturing any of its nuances. It would only take a little patience to understand how many wonderful fish swim inside. We know how complex this is: you always hear the same titles around, and looking for something new is often complicated, but this is where we come. Every Friday evening, in fact, we will entertain you with a column that will advise you of the TV series to see that, perhaps, you have never heard of. (here you will find the list of series that we have already proposed to you). So grab a pen and paper, and get ready to begin a journey into a series that has been too often hidden and mistreated. Some of the series that we will mention are victims of cancellations, low ratings or poor consideration in our part, although they could have known a completely different fate. In fact, quality is certainly not lacking. Let's start.
1) Giri / Haji – Duty / Shame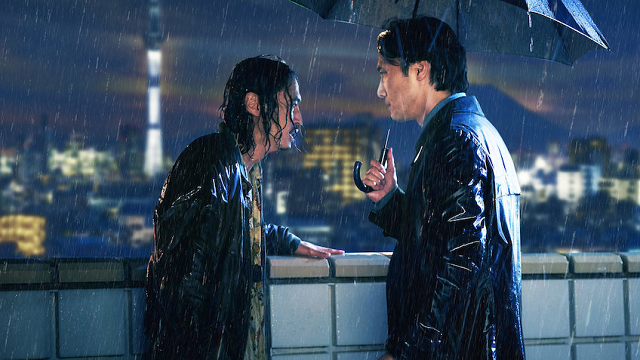 Let's start this journey with Giri / Haji – Duty / Shame, a TV series that creates a bridge between Europe and Asia. In fact, a Japanese investigator from Tokyo goes to England to look for his brother, now believed to be dead for a few hours. In his search for him he will be accompanied by Sarah Weitzmann, a detective with whom he will try to catch as many criminals as possible while trying to find his brother.. Crime and suspense thus become part of a story that never ceases to give twists, background and moments of suspense more than functional to our thirst for entertainment. The series, which aired in 2019, was produced by the producers of Chernobyl themselves, a detail that certainly cannot escape you given the immense quality of the latter.
2) Stockholm Requiem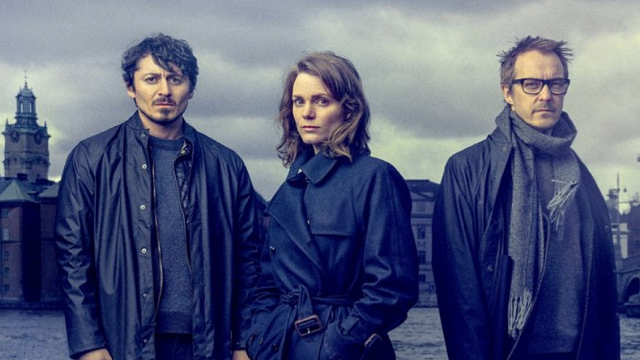 Let's move now to the cold North with Stockholm Requiema Swedish TV series that aired in 2019. The series tells the story of Fredrika Bergman, a criminologist who starts working as a detective in the city of Stockholm. Shaken by a dramatic car accident, the woman is facing an extremely difficult time in her life, and her arrival in her city will not help improve her conditions. As if that weren't enough, Fedrika will also have to make her way through a hostile and suspicious working environment, and all this while she tries to solve five cases. Endowed with great logical intelligencethe woman is soon stimulated to find the right key to open Pandora's box with the answers to what is happening in the city.
3) Beck is Back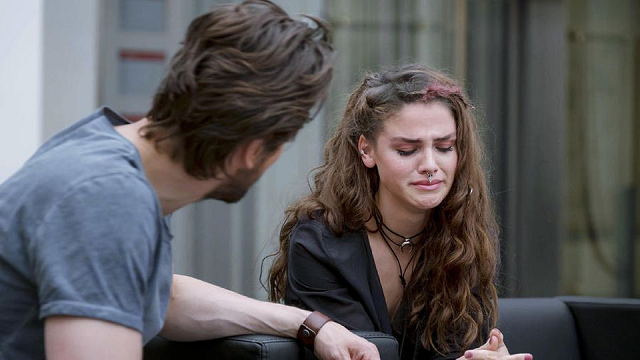 Let's take a step back by going back to 2018 with Beck is Back, a comedy TV series with dramady hues that lightly tells the wonder of rebirth. Hannes Beck is a forty-year-old man who, following his wife's betrayal, sees his dream of a perfect marriage completely shattered. Together with his four children he decides to move and, for the first time, start working. Until that moment his main activity was staying at home and letting his wife be the worker, but after the bad times Hannes understands that the time to start over with a revolution has now come. For the first time, thenbegins to practice the profession of lawyer rediscovering a completely new life both from a professional and personal point of view. Starting over on your own is never easy, but it is inevitable. With determination, a desire to escape and start again on his own, Hannes begins a new chapter in his life that will take him to where he never went, thus discovering that nothing ever happens by chance, and second chances are sometimes even better than the first. .
4) Pagan Peak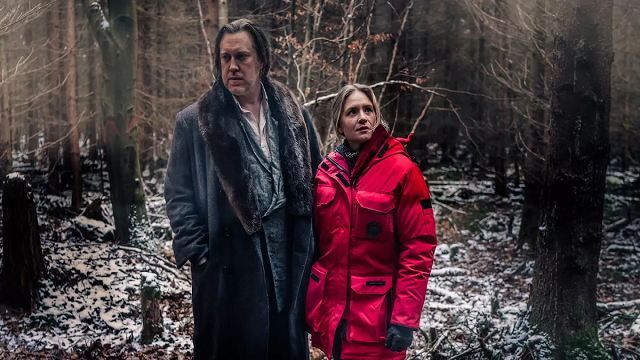 We continue our journey into the unknown serial universe with Pagan Peak, a German-Austrian TV series inspired by a Danish-Swedish product. Aired in 2019, Pagan Peak is characterized by its crime, macabre and mysterious soul. In detail, everything revolves around Ellie Stocker, a young commissioner who sees in the case that she has been assigned to her the first real step to building his career. Together with a detective who will be submissive to the collaboration, Ellen will try to understand what is happening. The discovery of some corpses arranged symbolically will confirm to the two detectives that they are dealing with a ruthless and fanatic serial killer of symbolism and religious cults. Closing the case becomes a top priority that will alienate Ellen from the rest of her life, capable even of making her forget the professional turning point she is looking for. The only reason that pushes her to never stop is to prevent other innocents from losing their lives, and this will be precisely the means by which Ellen will understand that she has chosen the right job, the one that brings out her best part.
5) Escape at Dannemora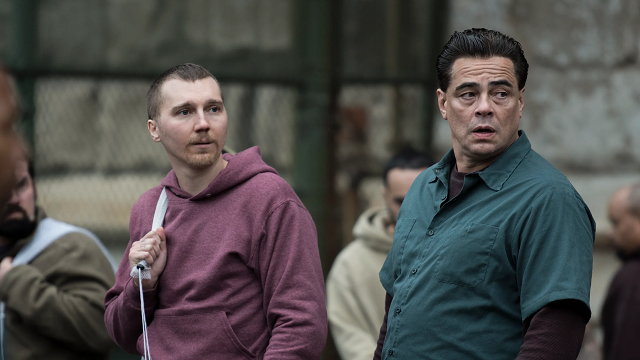 Let's now go into the world of unknown miniseries with Escape at Dannemora, a biographical product that aired in 2018. The series traces the story that saw the protagonists of two prisoners who, with the help of some employees, managed to escape from the Clinton Correctional Facility. In particular, the two prisoners managed to escape thanks to the help of Tilly, a married but unhappy prison employee with whom, in a short time, they will develop a sexual relationship. Escape at Dannemora thus it combines both action and dramagiving life to the reinterpretation of a story that will allow viewers to reconstruct, albeit in a fictional way in some cases, an event that has opened several debates on prisons and their system.
6) Traitors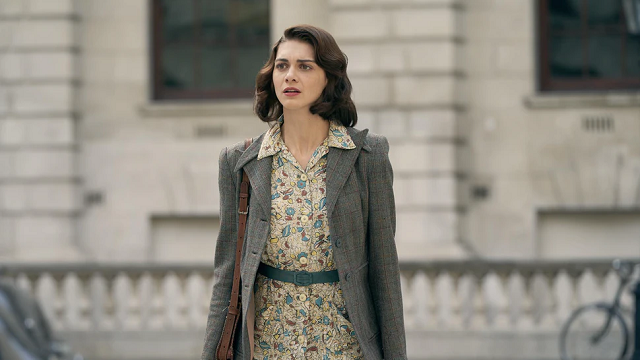 We come now in 1945 with Traitors, a historical TV series with political and dramatic nuances. We are in London in 1945, and our eyes soon become the eyes of Emma, ​​a recruited woman from the American Office of Strategic Services to identify a Soviet spy in the cabinet office. Thus, her legs will soon become ours, and they will be the means by which we will arrive back and far in time, rbeing able to experience the social and political situation of that time in a more real way. Intrigues, power struggles, history and biography are thus mixed in a single two-step step in which Emma will be very careful not to step on anyone's toes, trying in every way to remain hidden and safe, despite being – episode after episode – increasingly in danger.
7) The Most Beautiful Thing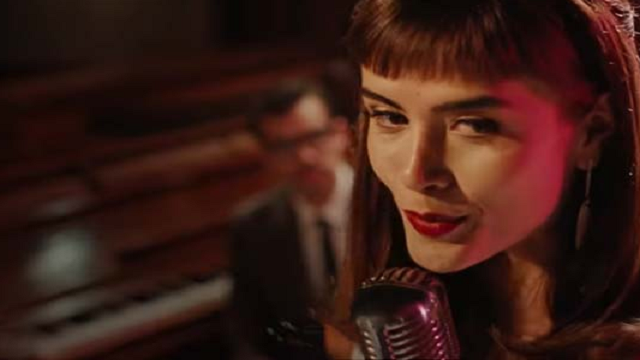 We almost reach the end of this trip with La Cosa Più Bella, a Brazilian TV series consisting of two seasons set during the 1950s. Maria Luiza is a young woman who, together with her husband, decides to move to Rio to start a new life, but once on the spot it is soon abandoned without money and certainties. The husband, as you will have understood, fled without worrying about providing Maria Luiza with a roof or the means necessary to survive. But it doesn't matter, because Maria Luiza is a strong, independent woman, always ready to find a way to reinvent herself. Precisely for this reason, after a first moment of despair, the woman will be able to make her way and realize her pub and music project. La Cosa Più Bella uses the story of Maria Luiza to shed light on some issues concerning gender discrimination and the importance of emancipationalso managing to characterize its own history with important historical details on Brazilian history.
8) The Red Pier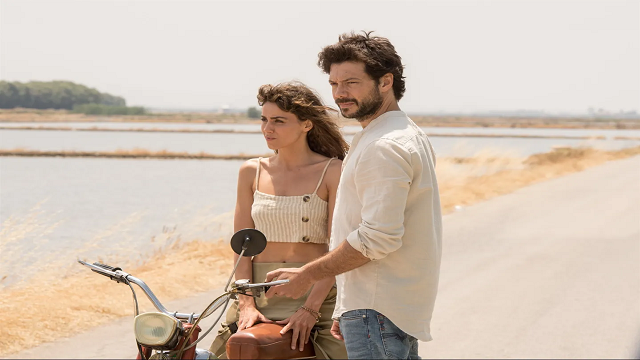 We conclude the journey inside the unknown TV series with The Red Piera Spanish TV series that aired in 2019. With a boss Álvaro Death, the iconic professor of La Casa de Papel and its creators, the series tells the story of Alejandra, a woman distraught by her husband's sudden suicide. This event, already so dramatic and exhausting, will open the doors to a hidden past of which Alejandra was totally unaware. Oscar had in fact a double life, another partner and an eight-year-old girl. To try to understand more about the matter, the woman decides to go, undercover, to meet Veronica, her husband's lover in person. Once there, however, Alejandra will be surprised by strong sensations that will seduce and distract her from the real reasons why he decided to meet the girl. And that's how it is eros, passion, mystery and burning truths come to life in a Spanish TV series who decides not to set any limits, dissecting every aspect of the present and past life of the protagonists.