What's missing from a TV series like Friends?
Friends is one of the sitcoms that have made TV history. Since its debut in 1994 it has been a success with all its seasons. THE ten cycles of episodes have also been broadcast in Italy several times and, despite the years that have passed, the six protagonists continue to be hilarious and never boring. However, perfection does not exist. What's missing from a TV series like Friends? For some time, several fans and critics have noticed a void that, in some ways, is unacceptable. Friends co-creator Marta Kauffman he admits that he is missing in the TV series an all-encompassing representation from the point of view cultural and ethnic.
Friends lacks diversity. It's a sore point for Marta Kauffman who, in hindsight, doesn't hide her embarrassment for this reason. It is a choice that weighs particularly if we think, among other things, that Friends is set in New York, one of the most cosmopolitan cities in the United States.
After Friends Marta Kauffman co-creates Grace and Frankie for Netflix and begins to touch what she had "neglected" with her NBC series.
What do the protagonists of Friends have in common?
read on after the ad
It is useless to go around it. Jennifer Aniston (Rachel Green), Courteney Cox (Monica Geller), Lisa Kudrow (Phoebe Buffay), Matt LeBlanc (Joey Tribbiani), Matthew Perry (Chandler Bing), David Schwimmer (Ross Geller) are all white actors. David Schwimmer (Ross Geller) in an interview released in 2020 he claims to find "Simply wrong" is the lack of a broader cultural representation in Friends. For example, she states: "I sensed that Ross might have a desire to go out with other people, women of all ethnic backgrounds."
Marta Kauffman looks forward beyond Friends
Friends co-creator Marta Kauffman, realizing this aspect, regrets some choices, but it is useless to cry over spilled milk. The option to investigate this aspect within the reunion of Friends to debut on HBO Max in the United States and in Italy both on Sky and NOW. It is not the right place.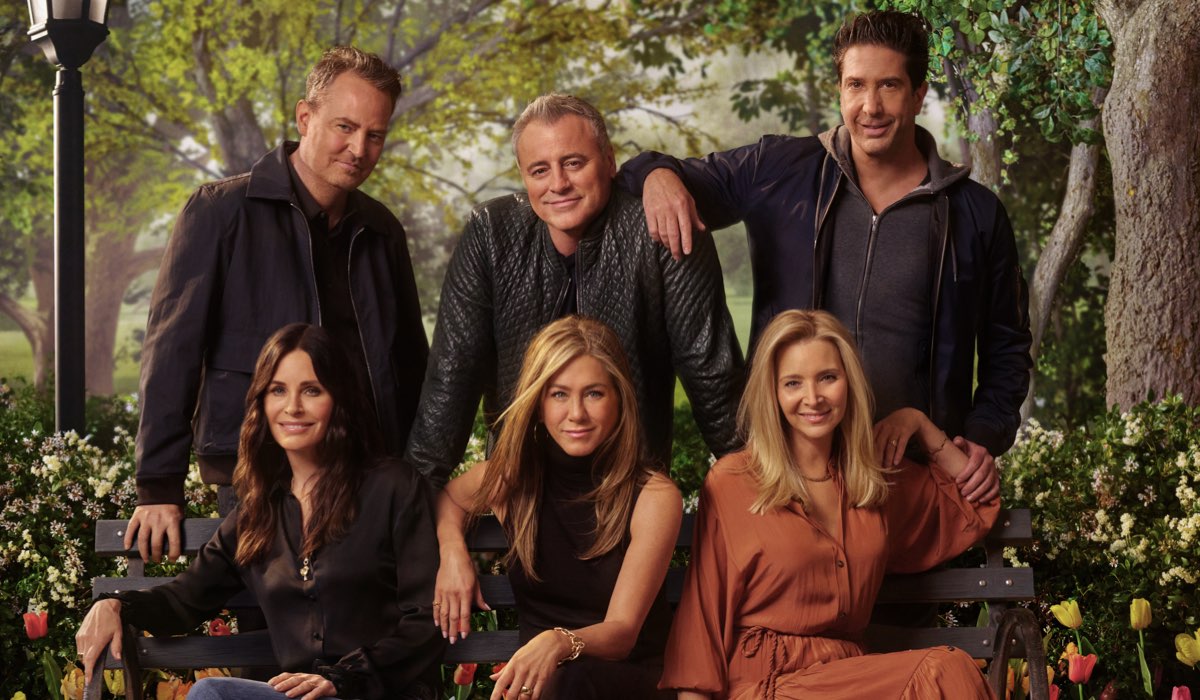 "Friends: The Reunion", the poster of the special. Credits: Sky Italia.
On the other hand, Marta Kauffman has put in her own pocket four million dollars to establish a chair in African and African American Studies at Brandeis University. We know that change starts from young people, from raising awareness of the new generations.
read on after the ad
"I'll be there for you"Is a song and an iconic theme: (unfortunately only) in retrospect, it has become more inclusive.