Our video interview with I soldi spicci, a famous comedian duo on YouTube, for the first time as directors for the film Un mondo sotto social, presented at the Riccione 2022 Cinema Days.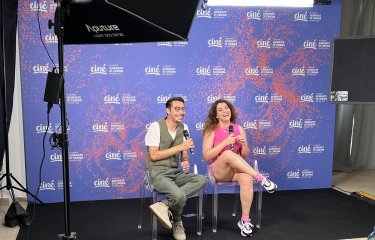 The Spicci Money at the Riccione Cinema Days
After the experience on the set of La fuitina mistaata, they return to the cinema The Small Money comedy duo known on YouTube who this time also goes behind the camera to direct A world under social, a feature film produced by Medusa that will tell the story of a mechanic that becomes a social star thanks to its sincere way of showing strengths and weaknesses, an authentic woman who will therefore also have to clash with the incredible and complex world of the web. Annandrea Vitrano and Claudio Casisa to present the film came to the Riccione 2022 Cinema Days, where they told us about the project and its meaning, promoting a reflection on the role of social media itself and telling us what it means for them to bring a film to theaters. .
Our video interview with I Soldi Spicci
An epiphanic experience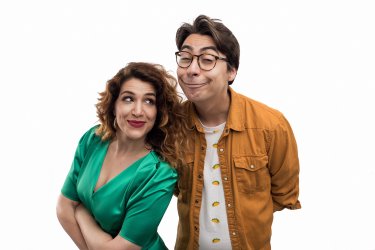 The comic duo The Spicci Money
The first question we asked the comic duo was aimed at understanding what we should expect from their next film and Claudio Casisa replied: "We must expect a film that we hope will be innovative. What we hope is that the story of this mechanics that shows itself on social networks for what it is can be an example for kids who should show themselves without filters. This is what we wanted to communicate. " Annandrea Vitrano, on the other hand, told us something about the experience on the set, their first as directors: "It was a wonderful experience. Having been the screenwriters of the film, directing was easier for us, we already had the structure in mind. and how we wanted the film to turn out. On the set, you know, unexpected events can happen, but we had a clear picture of what we wanted. An epiphanic experience, the demonstration of what we had in mind. " There seems to be no doubt about the fact that this film should absolutely be seen in theaters: "Having been directors of this project and having worked meticulously on all departments and everything related to the creation of a film, I believe that to enjoy it to the fullest, I believe that cinema. People do not know the work behind it, for example for the transition from cinema to platforms you have to recode the color and audio specifically for the platforms. It is an experience that will change compared to cinema, so what we We recommend: see it first at the cinema which is a good experience, then it will surely arrive on the platforms. A comic film must then be seen in the hall, with other people around, at home we laugh less than at the cinema. "
From Aldo Giovanni and Giacomo to Ficarra & Picone, here is the Medusa 2022 price list
Instructions for Use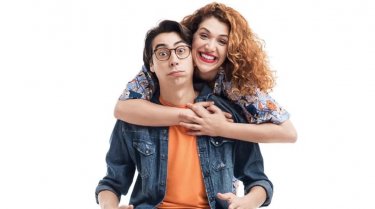 a photo of I Soldi Spicci
A world under social media talks a little about us and especially the new generations who use these tools in everyday life, but how much would we need the instructions for use? And who should give them to us? Claudio Casisa answers us like this: "The instructions for use for social networks should dictate common sense, personal education, but the fact that we are all hidden behind a screen means that sides of us come out that in real life We show. Precisely for this reason in our film we want to send a message: be careful by whom you are influenced, because whoever influences you at that moment is perhaps giving rise to a part of themselves that they do not even know. " Annandrea Vitrano adds: "I believe that the instructions on how to use social media can be given by children to adults, because I see that those who get by worse are the latter: they are not natives of social networks, they do not know the unwritten rules that exist. A teenager is almost never a hater, haters on average have a very high age. "