The Boys showrunner Eric Kripke has revealed when the next spin-off series will be set and confirmed the crossover between the two shows.
Prime Video's hit series The Boys will soon be joined by one spin off focused on training and training Vought's young superheroes. The show will have a brand new cast, but the announcement of a crossover promises to show us some of the faces we've come to know and love.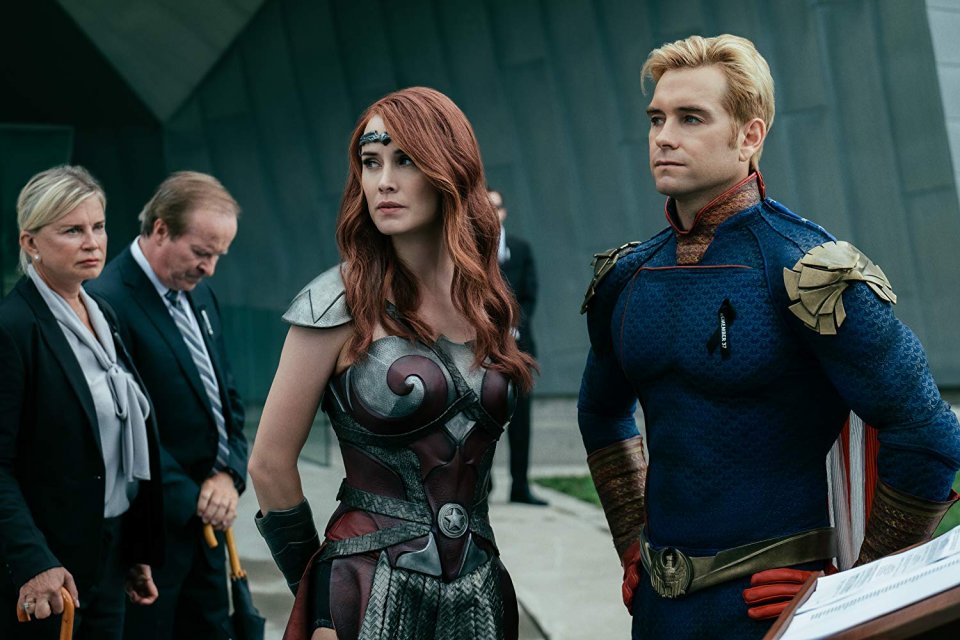 The Boys: Dominique McElligott, Antony Starr during a scene from the series
With three seasons now available on Prime Video, The Boys has become one of the most popular offerings on Amazon's streaming platform. One of the show's protagonists, Karl Urban, has revealed the start of filming.
But it doesn't stop there. The universe is about to expand with The Boys: Varsity, a spinoff series focused on training Super youngsters. Showrunner Eric Kripke spoke about the series in a new interview with Deadline and confirmed that the spinoff will somehow cross over with the main series, although he couldn't name any specific characters that might appear. Kripke also revealed that the spinoff takes place during the third season of The Boys, which means the possible presence of characters like Soldier Boy (Jensen Ackles), new entry of the last season:
"There is definitely going to be a crossover and we're doing our best to design a universe that includes some of the events and storylines from Season 3 carried over into Varsity Season 1. There will be a presidential campaign going on in the background of that season, and a few things. that are happening in that school are in reaction to the third season of The Boys. There is the return of Soldier Boy, but also some new storylines that are happening in that season of the spinoff that we have to collect and repurpose in season 4 of the show. "
The Boys, Arnold Schwarzenegger on the spinoff with his son: "What the hell are you shooting?"
The Boys spinoff, which is currently in production, is described as an irreverent, no-nonsense series that explores the lives of hormonal and competitive supermen as they test their physical, sexual and moral limits, competing for the best contracts in the world. best cities. The spinoff will be halfway between a college show and the Hunger Games, with all the satirical charge of the regular series. The cast of the show also includes London Thor, Derek Luh, Shelley Conn, Asa Germann, Chance Perdomo, Maddie Phillips, Lizzie Broadway, Sean Patrick Thomas, Marco Pigossi and Jaz Sinclair.