Metallica recently talked about the scene with Master of Puppets featured in an episode of Stranger Things 4: 'It's an honor to be such an important part of Eddie's journey.'
THE Metallica commented on the final scene of the fourth season of Stranger Things in which fan favorite character Eddie Munson heroically performs to the sound of their legendary 1986 single "Master of Puppets". The historic heavy metal band chose Instagram to express the pride and amazement that all the members felt when viewing the episode in question.
"The way the Duffer Brothers incorporated music into Stranger Things has always been top notch, so we were thrilled that they not only included Master of Puppets on the show, but also that they decided to build such a pivotal scene around the song." , reads the band's post.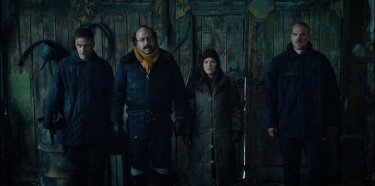 Stranger Things 4: an image
"We were all very eager to see the final result and when we did we were completely blown away. It's all so extremely well done, to the point that some people have been able to guess the song just by seeing a few seconds of Joseph Quinn's hands. in the trailer! ".
"It is an incredible honor for us to be such an important part of Eddie's journey and once again to be in the company of all the other amazing artists featured who have collaborated on the soundtrack of the series," Metallica concluded in the post in honor of Stranger. Things.