Maria Pia Ammirati, the director of Rai Fiction, announced the cancellation of the series with Lino Guanciale which had achieved a good success in streaming.
We 2the second season of the Italian fiction inspired by the American series This is us, was canceled: with the presentation of the new official schedules, Rai has revealed that among the titles that have been canceled from programming there is also the show with Lino Guanciale.
The first season of the fiction was broadcast this year on Rai 1 and obtained an average of about three and a half million spectators, with a share of 16/18%. These numbers are not up to the standard of the series proposed by Rai and, although they are still good, they do not reflect the success of the other Guanciale projects.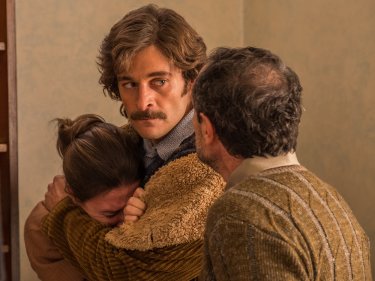 Us: Lino Guanciale in a scene from the series
The success of the series on Rai's streaming platform was not enough to ensure us a second part which, if approved, would have been broadcast in prime time on Rai 1 during the next television season.
The confirmation of Noi's cancellation came through the words of Maria Pia Ammirati, the director of Rai Fiction, who during the press conference this morning announced the cancellation of the fiction: "I didn't want to do the second season, even if it is went well on RaiPlay. I think I did well ".