Madalina Ghenea and the legendary Don Most, Ralph from Happy Days, among the guests of the Love Film Festival 2022, from today to Sunday in Perugia.
The eighth edition of Love Film Festival 2022, which will take place at Palazzo Priori in Perugia until Sunday 26 June. This year's love is for Justice and therefore all the films and shorts that will be presented will include gender violence, cyberbullying, war and cases of bad justice. Among the guests the star of Happy Days Don Most.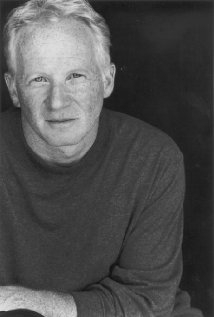 A photo of Don Most
The artistic director Daniele Corvi comments: "It is a program that touches on a very delicate and current issue. I am very happy with the various partnerships that give substance and depth to a quality event that combines content and very important characters from the cinema. This was possible thanks to to an excellent teamwork with the Global Thinking Foundation, Umbra Acque, Umbria Basket Forense, the Institutions and the sponsors. A special thanks goes to Madalina Ghenea who accepted the position of Honorary President ".
In the program, the screening of the latest masterpiece by Roman Polanski, centered on the Alfred Dreyfus' legal scandal, The Officer and the Spy, will be shown, which will be followed by a video interview with the director.
Furthermore, it will be possible to see Criminals you become by Luca Trovellesi Cesana and Alessandro Tarabelli with Ivano Marescotti, Martina Fusaro, Ugo Dighero and Lodo Guenzi; Hostages, the docufilm focused on the kidnapping of Augusto De Megni, the previews of the films shot in Umbria Soldato sotto la luna and Men from the pavement, and the docufilm Libera di … VIVERE conceived by the Global Thinking Foundation, an established partner of the Festival.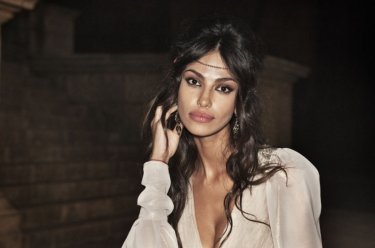 Madalina Ghenea protagonist of The usual idiots in a promotional photo
Many national and international guests such as Don Most, the legendary Ralph Malh of Happy Days who, in addition to presenting his film Moola, will also perform in a singing performance on the evening of Friday 24 June, and in connection with the USA, the unforgettable star of Beautiful, Daniel McVicar. Madalina Ghenea, Francesco Albanese, Luca Trovellesi Cesana, Giorgio Vignali, Luca Barbareschi, Lorenzo Avola, Daniela Fazzolari, Martina Marotta and many others are also expected. A special thanks to Madalina Ghenea, who returns as honorary President, given her special bond with the city of Perugia and the Festival.
Space also for other topics involved thanks to the collaboration with the Umbria Basket Forense Association through which the events took place: "Together for legality" in which distinguished magistrates and lawyers will participate, and the presentation of the book "Pentcho" by magistrate Antonio Save yourself.
Parallel to the competition that will award the Golden Griffin to Best Film, a competition has been launched for young authors for cinematographic subjects focused on the theme of social justice. Complete program.