Who is Harlan in The Umbrella Academy
After landing in Texas in 1963 and hit by a car at the same time, Viktor suffers from amnesia and is the guest of a family consisting of his father. Carl (Stephen Bogaert), a retrograde and misogynistic businessman, his wife Sissy (Marin Ireland), or the one who invested her and with whom Viktor seems to have a particular understanding, and their son Harlan (Justin Paul Kelly), with communication difficulties. In a short time, Viktor becomes part of that very traditional family, helping Sissy with Harlan and becoming a reference figure for the little one. Sissy and Viktor begin to get closer and closer, but duty calls and Viktor prepares to leave the Cooper house.
Hearing that Viktor will soon leave them, the child runs away from home: Sissy and Viktor are desperately looking for him, and Viktor realizes that the child has fallen into the pond of their property. Appealing to his powers, Viktor raises the waters of the lake to find the Harlan's lifeless body.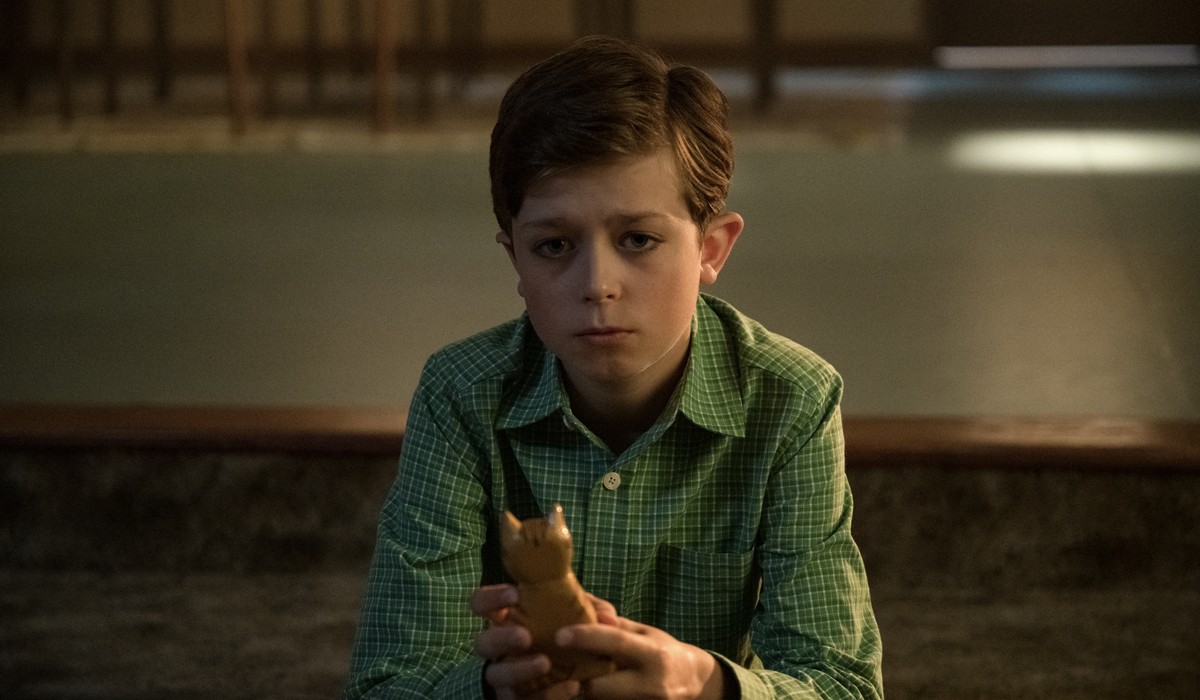 Little Harlan (Justin Paul Kelly) in a scene from the second season of "The Umbrella Academy". Credits: Christos Kalohoridis / Netflix © 2020.
read on after the ad
Attempts to revive him seem vain: for the child there seems to be no more hope, but practicing mouth-to-mouth resuscitation, Viktor him transmits part of its powers. This brings Harlan back to life, who resumes breathing the moment his mother Sissy arrives. Later that evening Viktor and Sissy allow themselves a moment of tranquility: thanks to a business trip by Carl, Sissy takes courage in both hands and comes forward with Viktor and the two exchange a tender kiss.
Harlan proves to have acquired Viktor's powers and this puts more tension on the relationship between Sissy and Carl, who intends to get rid of his son and blames Viktor for his adrift family. Sissy intends to run away with Viktor to rescue Harlan, but this doesn't seem feasible as her husband turns against her.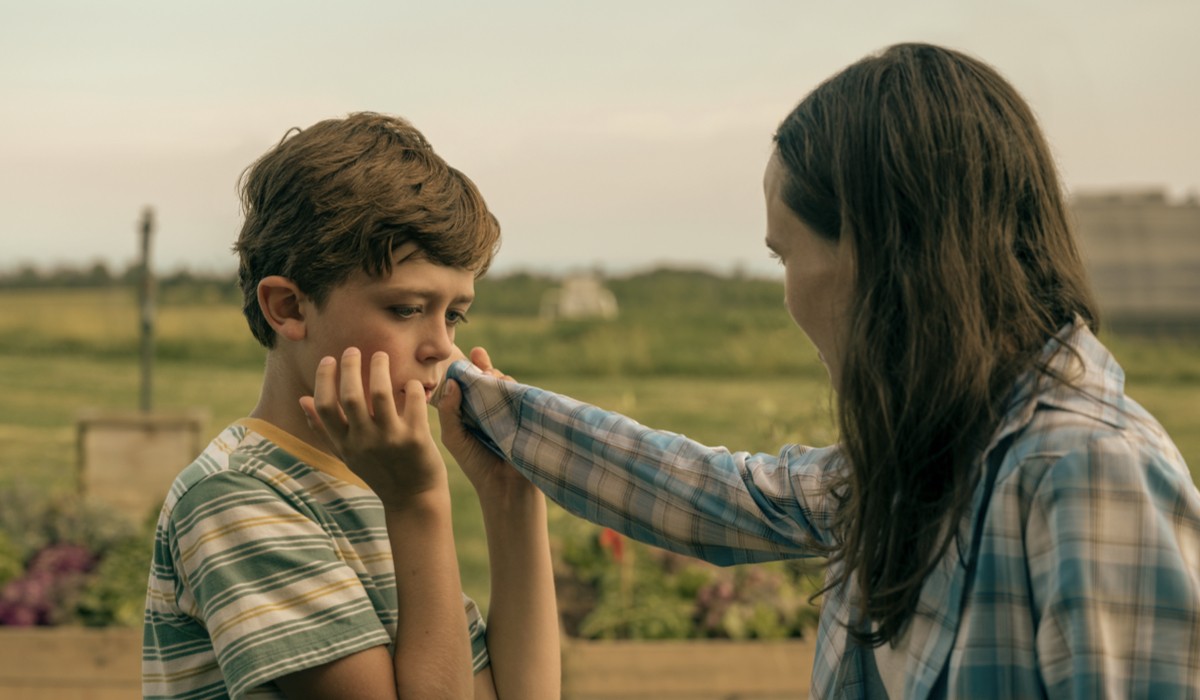 Little Harlan (Justin Paul Kelly) and Viktor (Elliot Page) in a scene from the second season of "The Umbrella Academy". Credits: Christos Kalohoridis / Netflix © 2020.
While Harlan possessed by the powers of the White Violin, the child whispers Viktor's name. Carl he decides to load him into the car to take him to an asylum. Sissy steps in front of her car holding the rifle: will not separate him from his son. When the baby comes to his senses once Viktor has subsided, will witness the mother confess her love for Viktor to her father. Their couple wasn't really happy, and she wants to live a new life with the woman she loves. Harlan approaches his mother: Carl tries to get hold of the rifle and pressing the trigger a direct hit will be fired at Harlan, who will knock him back using Viktor's powers. The bullet will bounce towards Carl, who collapses to the ground lifeless.
read on after the ad
To avoid complications related to Carl's death, Sissy leaves in the middle of the night for the California, where a friend can host it. Ready to return to the present with his brothers and sister, Viktor is moved when he hears Sissy thank her for making her feel alive and giving her a love that he will always carry with him. "If you find the safe way to get back to me, come backSissy asks, giving her one last kiss. That evening, as they cross the border into New Mexico, Harlan is in the back seat and is intent on raising the toy he holds in his hands: the child still has a part of its power.
Lester Pocket in Season 3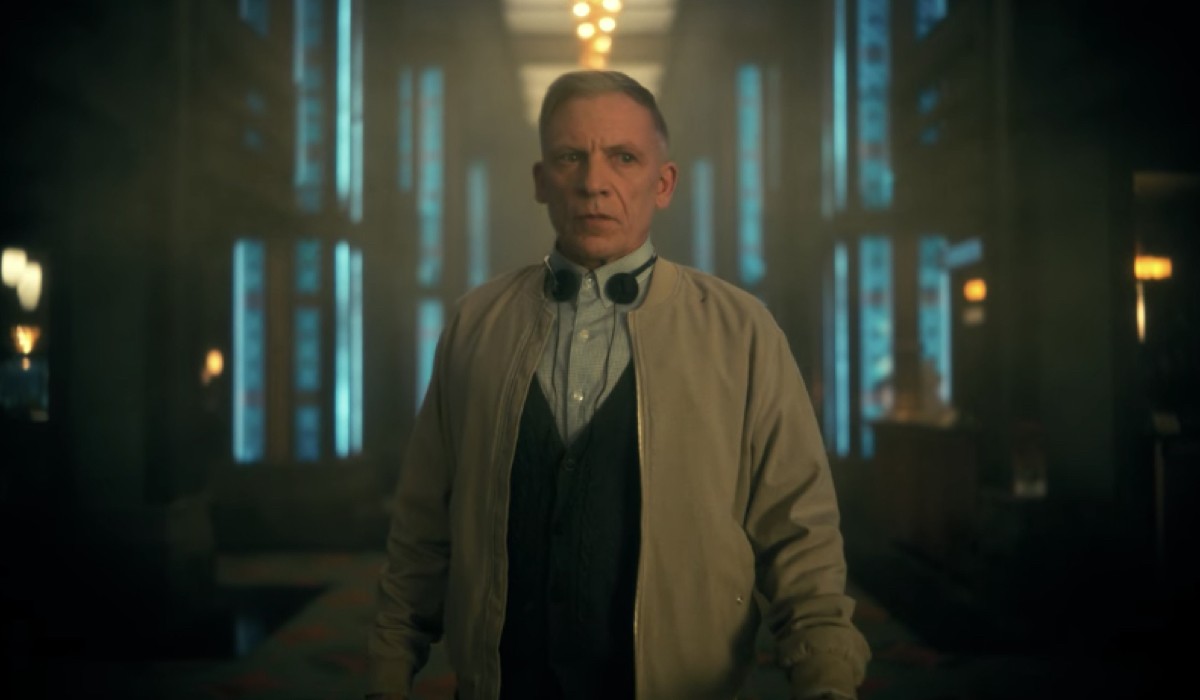 Lester Pocket aka Harlan as an adult (Callum Keith Rennie) in a scene from the third season of "The Umbrella Academy". Credits: Screen capture / Netflix.
In the third season it peeps out Harlan, who in the meantime has aged and tormented by the powers that Viktor gave him when he brought him back to life with mouth-to-mouth resuscitation, has returned to look for him. Thanks to the connection that unites them, Harlan sets out on Viktor's trail and finds him at the Obsidian Hotel. Faced with yet another attack by the Sparrow, who blame the disappearance of Marcus on the Hagreeves, Jayme and Alphonso die at the hands of Harlan, who takes sides just in time to save the lives of the Umbrellas.
After fleeing Texas following Carl's murder, Sissy and Harlan changed identities – hence the alias "Lester Pocket". Each time they started over, however, Harlan's powers manifested, forcing the two to move elsewhere to lose track of them. Sissy, meanwhile, fell ill and was struck down by a tumor on October 1, 1989 – the day the special babies were born. The death of his mother unleashed such a disruptive fury in Harlan that he led to the killing of the Umbrella mothers.
read on after the ad
When Viktor realizes that their mothers' deaths were caused by Harlan he decides to keep the matter from the other brothers and to Allison, who is devastated by the fact that her daughter Claire does not exist in that present.
Why is the world preparing to face yet another apocalypse? According to Cinque, it all comes down to the so-called Grandfather's Paradox. Since Viktor transmitted part of his powers to Harlan, creating a bond with him that still lasts today and that makes their powers complementary, a chain of events has been triggered that has led to the elimination of the seven Umbrellas from existence (their mothers were killed, inadvertently, by Harlan). Yet, their arrival in the present has generated a paradox so serious that it has threatened the stability of the universe: the Hagreeves brothers cannot exist, yet they do exist. Here is where the fireball in the Academy basement begins to make sense.
Allison, meanwhile, has fallen into a depressive spiral. After saying goodbye to her daughter Claire in 2019 and her husband Raymond "Ray" Chestnut, Allison finds herself in a reality that she does not recognize and in which her points of reference have disappeared. Allison escalates deplorable acts, including using her power to be seduced by Luther (who has since fallen in love with Sloane, one of Sparrow).
The ultimate betrayal comes when Allison discovers that Viktor has kept her from the truth about their mothers' deaths. For Allison, Viktor chose to protect Harlan instead of thinking about the good of his family. This leads to a horrifying decision: Allison kills Harlan after the latter restores his power to Viktor, and delivers the corpse to the Sparrow in hopes of being able to fix things and return to her timeline and her daughter Claire. .