as a child he starred in Steven Spielberg's Jaws; now that he is an adult he has become the police chief of the small town of Amity Island, actually Oak Bluffs, Massachussets.
An ex child actor appeared in 1975 ne The shark Steven Spielberg, who became a real-life police officer, was named police chief of Oak Bluffs, in Martha's Vineyard, Massachusetts, location of the fictional seaside town where the film is set, Amity Island.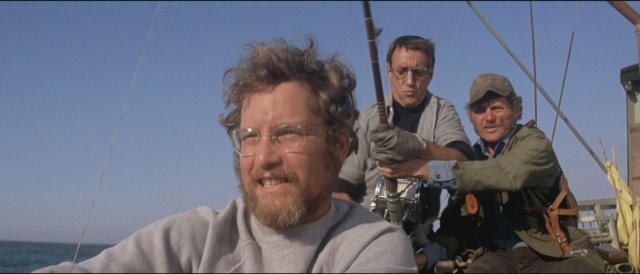 The Shark: Roy Scheider, Richard Dreyfuss and Robert Shaw on the hunt
Jonathan Searle had a brief role in Steven Spielberg's 1975 film playing with his brother one of the pranksters who put a shark fin in ocean waters shortly before a real shark assault. A native of Martha's Vineyard, Searle is a longtime Edgartown officer, since 1986 according to the Vineyard Gazette.
Searle's appointment as police chief at Oak bluffs was reported in the Gazette on May 16.
"I am clearly elated and honored to have received this prestigious assignment," Searle told the Gazette.
The Shark: On first listen, Steven Spielberg thought the music theme was a joke
Many exterior sequences of Jaws were shot on Martha's Vineyard. The film follows the efforts of a police officer to clear the local waters of the fictional Amity from a killer shark. Jonathan Searle's brief acting spell in the film was previously celebrated by the Edgartown Police Department, which shared a social media post in 2019 in honor of the film's 44th anniversary, according to People.
"Whenever we can show off the fact that Sergeant Searle was in Jaws it's a good day !!" the department wrote.