Welcome back with the review of the seventeenth episode of the eighteenth season of Grey's Anatomy. New episode means new ways to destroy a story that in itself has a hard time standing with decidedly unlikely gimmickssometimes even nice but – as in the case of the one in this episode – a bit useless and ends in themselves.
Yes, because in this episode someone sitting in a very comfortable chair that in my head is one of those with the reclining backrest, the footrest and the vibrating effect under the butt and on the back, decided to take an exhilarating moment of the fourteenth season (here the review of the episode) and recycle it as that Christmas set of Tesori d'Oriente products that continues to turn as a gift among the men of the family without ever finding a definitive owner. I know you understand what I mean.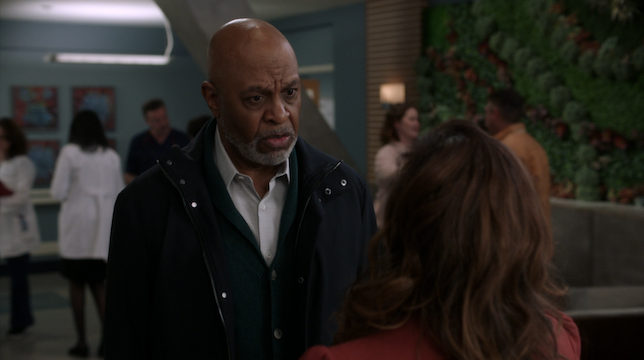 I am obviously referring to Richard Webber who accidentally downs a cannabis drink and we see him high throughout the episode.. Of course, he was nice, for heaven's sake, especially when he managed to escape Meredith, but frankly I didn't find him original or functional, on the contrary I found him decidedly counterproductive for the development of her character. And yes, some might object by saying that he served as an assist to update us on Catherine's worsening health condition, but I disagree and I'll explain why.
Richard Webber has come a long way in Grey's Anatomy. He had a problem with alcohol, a problem that he was able to admit by playing – in the meantime – everything he had earned professionally. He has managed to overcome the addiction and struggles every day to keep sober. Now, albeit completely randomly, she has taken cannabis and this could have seriously undermined her decade-long path of sobriety.
For this, a normal screenwriter and therefore not one who works in Shondaland, would have made the decision to let him discover Catherine's worsening probably by making him find the drink with the substance inside and precisely by virtue of his path of sobriety, he would have created a confrontation between wife and husband to discuss it together, a confrontation in which the worsening of Fox's tumor would have emerged. Said this, I don't deny that it was funny even though it reminded me of when my beloved April Kepner and my beloved Miranda Bailey ate some marijuana biscuits and ended up imitating the sound of the bagpipes on the couch in the facility room.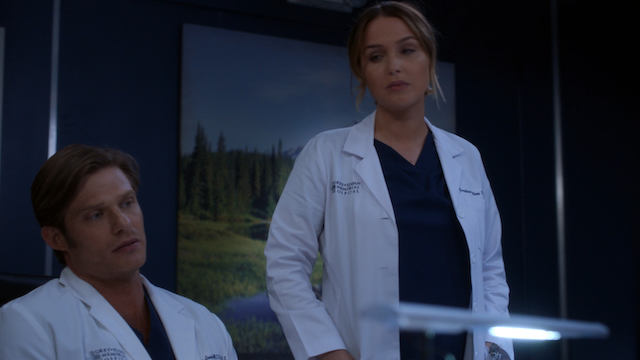 But let's go ahead and go to Jo and Link who are turning one of my biggest fears for Grey's Anatomy into reality: the two of them as a couple. It is now clear where they want to go with these characters, it is clear how clear the sea is on a hot August morning before the children go to piss in it or the boats dirty it with the slag of their engines. And, unfortunately, I don't like them. Yes, I know is the most sensible choice at this point in history, but I just can't believe the Amelinks have really come to an end. I, at least with the two of them, deserved to experience the happy ending (any reference to Japril, Calzona, Merder and Slexie is not accidental).
Unfortunately, however, this is not the case and once again a beautiful friendship has been ruined by the obsession of the writers of Grey's Anatomy to romanticize every single thing. We'll see how this couple's development proceeds, but I predict that between the next episode and the final episode they'll find a way to get them together.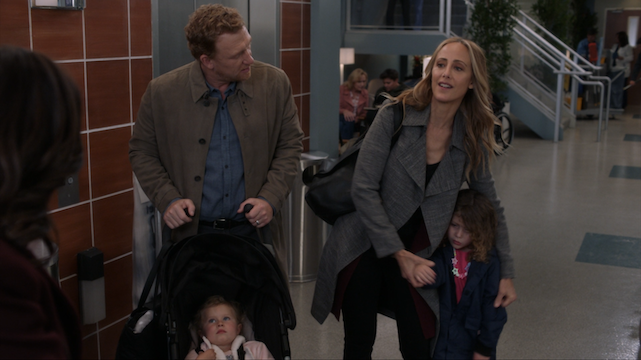 Interesting is the storyline of Owen and Teddy who are facing a rather complex moment with Leo. As it is clear from the first moment, the problem does not concern Leo, but precisely the approach that the parents have to the question. Owen is certainly more understanding and leaves him free to affirm his identity as he sees fit, Teddy is more worried and would like specific rules to follow so as not to make any mistakes in dealing with this development. Of course, Leo is still too young, but actually the decisions of the parents and their behavior would risk hindering the natural path of identification of him.
This storyline is interesting because we finally tackle the issue of gender identity directly and above all at such an early age and Grey's Anatomy does it in a really delicate and at the same time effective way, without ever missing a step. This, at least, we must acknowledge to the series: the way of always treating such important and delicate issues with respect and offering them to an audience that is usually too poorly informed or ill-informed on the subject.
But let's go ahead and talk about Nick Marsh. I don't like Nick Marsh and we've all come this far. But I admit it might be what Gray-Sloan and Miranda Bailey were looking for: someone who could revolutionize the graduate program and relieve poor hospital chief Queen Miranda Bailey of the possibility of a new heart attack. However, I don't like it with Gray.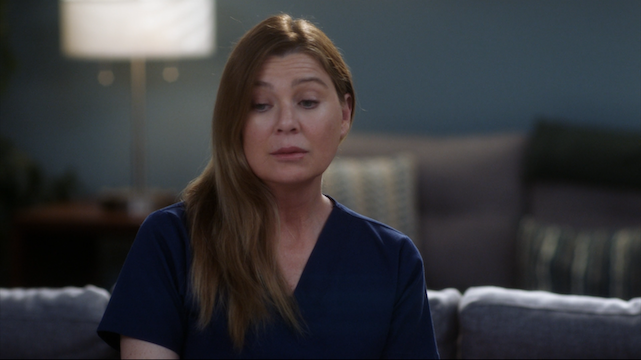 Speaking of Gray, I've come to hope that she'll go away. Enough, cutting the bridges seems to be the only hope for moving forward. It did not go unnoticed, at least on my part, the brief exchange with Webber in which reference was made to the Seattle ferry-boats., the same ones that Derek liked so much and I reflected on how much Gray has actually lost in nearly twenty years of Grey's Anatomy. Probably no one would last as long as she in that city. But Meredith is no ordinary person and she has proven it to us many times.
But let's move on to Winston Ndugu and the problems arising from the presence of his brother. It was clear how clear it is that Shonda Rhimes has a passion for tragedy, that Ndugu Jr. was a problematic character. It didn't take us anything to realize it would cause tensions in Gray-Sloan, but I didn't believe it up to this point. I didn't think her presence could also undermine the relationship between Maggie and her husband. Of course, nothing serious, certainly they are superficial problems, but you have to get rid of Ndugu Jr. as soon as possible.
What can I say, Grey's Anatomy never stops being renewed and right now we just have to wait in silence for its end to come, hoping that it will arrive as soon as possible and not like in that book by Saramago, The intermittences of death in which and quoto "death had put an end to its days" because it can no longer stand and except for two or three elements this story does nothing but sink into repetition and total absurdity to try to get by. I repeat, let's say enough to the therapeutic fury, let's allow Grey's Anatomy to say goodbye for the last time and to walk the tunnel towards that light.
That's all for this episode, see you next time.