The following article contains spoilers about The Good Doctor.
The desire for revenge is that feeling that pushes you to achieve success to silence those who did not believe in you. That desire to do more, be more, show themselves and appear as everything they have always denied you were. It's a beautiful feeling, thanks to which many people have braved adversity and come out on top. But this can also represent a limit, it can divert the attention of the person from his initial goal in order to be able to silence the doubters; even at the cost of getting lost. Between being successful and appearing to be successful, there are not a few who choose the second option.
This should make us think about what we really want from life, but while we're here thinking this way, Shawn Murphy has already gone away and is thinking for himself. Because he doesn't just choose the first option: he doesn't even think it's possible for anyone to turn to the other. It is not about mere intelligence, a feature too boasted and a word now used so much that it loses its true nature: Shawn Murphy's is wit in its purest form. Both from an intellectual point of view and from a metaphorical point of view, because in the end each word is interesting in its second meaning.
A line in constant growth, far from all the others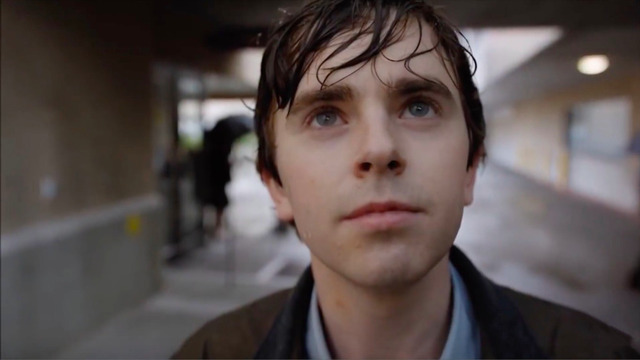 For a man for whom social constructs are more than social wrecks, it is not difficult to have insight. It is that characteristic that allows you to isolate yourself from the world in order to find the maximum peak of reasoning, that point that is difficult to reach, but more than ever necessary in a field such as medicine. In a surgical operation, as in a diagnosis, you can't take a patchy reasoning and think that's enough. Certainly not when you have struggled your whole life to get to where you are now and have never been allowed to make mistakes. You have never been enough in the eyes of others. You have never even been a maybe in the eyes of many.
Shawn Murphy was born into a family that never understood him, never supported him and never stood by him during his crises. During those moments of self-discovery and of one's own mind. A brilliant brain, full of ideas that only he can come up with, but with a constant need to work hard. Growing a child is never easy, but imagine how many more difficulties a young person has who cannot even understand his own brain. Whose acumen reached after a few seconds of alienation from the world is seen as the tic of a person with mental problems and that's it. Yet The Good Doctor has never put its protagonist on a pedestal, quite the contrary.
He is a man forced to climb his own mental mountain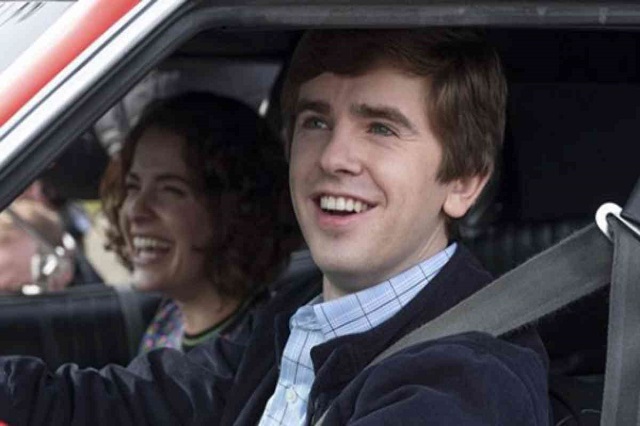 Arriving at Saint Bonaventure drenched in rain and cold, on his first day he proved to be a special person and a genius in the industry. Yet not even in a context like this did he have any initial support or even mere understanding. It was Aaron Glassman who once again had to fight for him, as he has always done since the day that child ran into his arms after his brother died. Richard Schiff's character was the only rope Shawn was able to hang on for most of his life and he was one of the few who, among all those wits, saw the soft side of the boy.
The Good Doctor does not have as its protagonist the usual brilliant character who estranges himself from everyone to be alone: ​​on the contrary. Shawn is a character who starts off as distant and detached, but tries to create emotional and emotional bonds in his own way. He doesn't like hugging people as soon as he gets to know them and his concept of compliments isn't the same as other people, but no one cares about others more than he does. Its sensitivity is so pure and so clear that it hurts. Imagine a syringe that contains the perfect medicine: that is its sensitivity, but the acumen is represented by the needle that has to cause that discomfort before it makes you feel good.
His behavior can be defined in many ways, but it is never bad or incorrect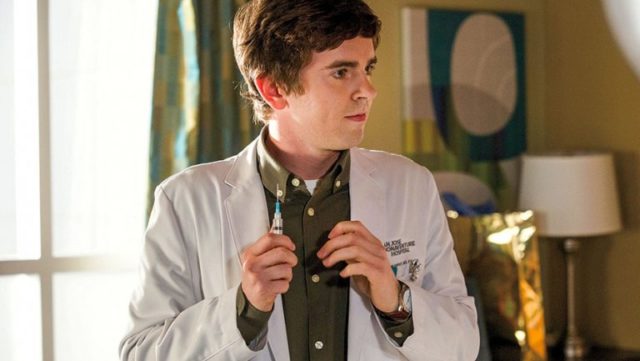 There has never been an occasion in The Good Doctor where Shawn purposely hurt someone's feelings. His brusque ways and his tactlessness are hard to understand, but they always manage to bring the interlocutor within a comfort zone which he notices only in retrospect. Because unfortunately Shawn's greatest sensitivity is his own, personal one, which is violated more than once to hurt him. He is physically a sensitive person, in difficulty in physical contact with others, but even more so when he has to face an emotional blow. Shawn has grown up, but is still hurt by his father, his mother, his brother's death and many prejudices of others.
He has this innate sense of utopian justice that no one can reach and this is incomprehensible to him. Whether it is a drug that has expired through negligence or an outdated procedure in the operating room, Shawn demands perfection from everyone. And this is because everyone has always demanded absolute perfection from him. He has been told and repeated for so long that he has to prove himself infallible, that now that phrase is considered an equal mantra for the whole world.
There are two things Shawn didn't understand in The Good Doctor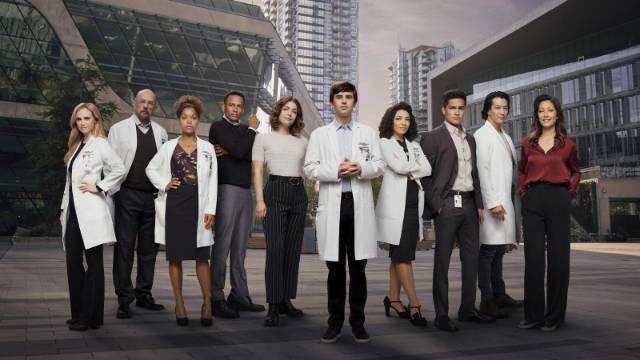 The first is that no one will expect the same effort from others as they expect from him at the first meeting. It's a shameful and wrong notion, but society will always see Dr. Murphy as a person on the spectrum and will never completely trust him at first glance. Sure, there are those rare cases in which a child's eyes do not notice a difference or a person who has learned to know him thoroughly breaks down preconceptions, but we know that these will be fewer and fewer than those who see him as a danger to the medical world or a phenomenon for marketing.
The second thing – perhaps the most important – is that whoever truly loves him has never demanded perfection from him and it is time for him to loosen his grip too. Shawn is no longer that child whose father yelled at everything and who had no one to let off steam with: he is surrounded by adults who respect him and people who love him. Many of his colleagues have become real friends, he has a stable relationship and in which both would give everything for each other, but above all he has that father figure ready to protect him, support him and direct him towards the right path.
Because they all admire it. They do it neither for his acumen, nor for his sensitivity. They admire him for its ability to balance both characteristics in such an apparently unstable and at the same time so perfectly balanced way. And we can only agree.