Elizabeth Olsen is back to play Wanda, the iconic protagonist of the Marvel house. In fact, she has made her debut in cinemas these days, the sequel to Doctor Strange: Doctor Strange in the Multiverse of Madness. The film, directed by Sam Raimi, who returned to work for a cinecomic after Spiderman 3, throws lights but also many shadows on Wanda. We had left our heroine, in Wandavision, suffocated by loneliness and in pain. Or rather, prey to mourning. Vision had died from the fearsome Thanos and Wanda had to fight an abstract demon but more powerful than her: mourning. How do you rise again, emotionally, after the death of the person you love? Doctor Strange tries to answer these questions, will he succeed?
Elizabeth Olsen, as Wanda, has earned general acclaim from critics and audiences as well as Golden Globe and Emmy Award nominations. The beautiful actress has given her all for Wanda, but she's not the only great proof of her his career. She earned critical acclaim for Martha's Escape, an indie dramatic thriller for which she was nominated for a Critics' Choice Movie Awards and Independent Spirit Awards for Best Actress. She also served as executive producer on the drama series Sorry for Your Loss, in which she starred and earned her a Critics' Choice Television Awards nomination.
Born in Sherman Oaks, California, the actress has twin sisters, Ashley and Mary-Kate, to whom she is very attached and who were once much more famous than her. Are you ready to discover some other curiosities about her?
Here are 7 curiosities about Elizabeth Olsen, the charming protagonist of WandaVision.
She auditioned for the role of Daenerys Targaryen in Game of Thrones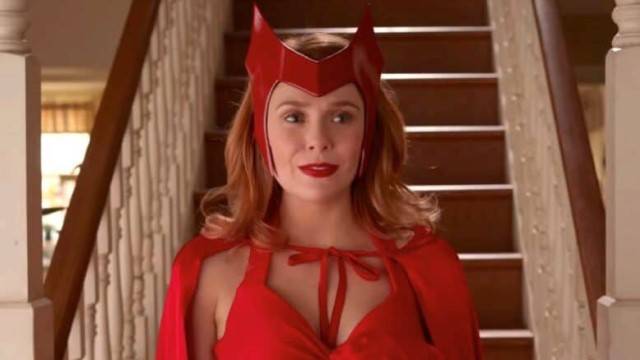 What would Daenerys have been like if she had had Elizabeth Olsen's face? The Wandavision protagonist could have played the mother of dragons, but things didn't go in the best way. The castings were hard and long and she Elizabeth tells her that he felt so uncomfortable during her audition:
"Yes, I auditioned for Game of Thrones. I was alone with the casting director's assistant in a small room in New York and there was only one camera pointed at me and them reading the script. I was giving Khaleesi's speech when she emerges from the fire. It was terrible. Obviously I was not called back "
The actress also stated that she almost stopped the audition due to the embarrassment caused by the situation. Elizabeth and Emilia Clarke will likely work together. Emilia was chosen by Marvel for Secret Invasion, a highly anticipated product by MCU fans. We can not wait.
His favorite film is Gone With the Wind
Gone With the Wind is the film adaptation of Margaret Mitchell's novel of the same name. The film won eight Academy Awards and was the highest-grossing film in the history of cinema for over a century. Considered one of the best films ever and rooted in popular culture, it tells the story of Rossella O'Hara, the strong-willed daughter of a Georgia plantation owner, of her romantic obsession with Ashley Wilkes, married to her cousin Melania Hamilton. Elizabeth has repeatedly expressed her admiration for Gone With the Wind and in a recent interview she said she had a dream: to play Rossella O'Hara.
"What I like about the film is the fact that you want to hate Rossella, but at the same time you want her to make it and be successful, because you can see the good in her."
Wanda and Rossella have something in common, we are sure of it.
He has a great passion for cooking
The kitchen is everyone's nest. Even in Hollywood. Elizabeth Olsen loves cooking, getting lost in dishes and recipes and of course… eating. Her favorite hobby is making sweets and sharing them with the people she loves. Apparently, on her twenty-third birthday, she decided to get a gift of pots and pans. In the evening she prepared the birthday cake on her own and she was very happy with it. Food makes happiness, right? Speaking of which, Elizabeth spoke in connection with the fact that many actresses eat a super balanced diet and stay away from sweets:
"I see some actresses and I think 'It's impossible for them to eat.' Not me – eating good food makes me too happy ".
We think you are perfect like this, dear Elizabeth.
She turned down the role of Anastasia Steele in Fifty Shades
Anastasia Steele stars in Fifty Shades, the film adaptation of the 2011 novel of the same name written by EL James. The film has achieved record box office and stars Dakota Johnson as Anastasia. Did you know that Elizabeth Olsen was chosen for the part of Anastasia before Dakota? She the actress seems to have turned down the role for explicit content and nudity scenes. The protagonist of Doctor Strange has also specified that she will never be seen naked on social media:
"I just want people to see the work I'm proud of. It's like you let people touch you when you have Instagram or Twitter, and I don't want to be touched. "
So Elizabeth Olsen. Privacy is a very important topic that is very important to you. She also deactivated her instagram profile.
Has a romantic relationship with Robbie Arnett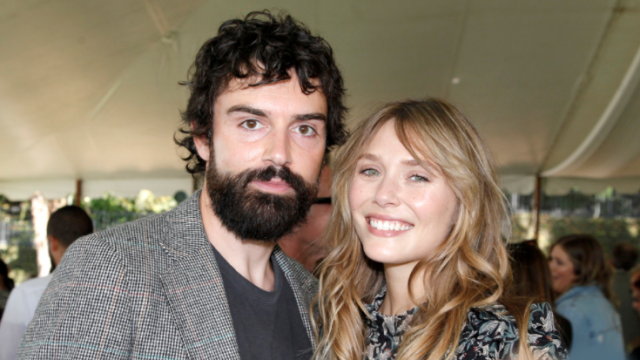 Net of a lively and large fanbase, Elizabeth cares a lot about her privacy. Little is known about her love life about her, except that after flirting with Boyd Holbrook, she entered into a relationship with Robbie Arnett. The latter is a musician who is part of the American band Milo Greene. The two are often paparazzi during their morning walks. Who knows if this bothers our beloved Wanda. Beware, she could use her witch powers.
He played volleyball
If she hadn't become a successful actress, she would surely have had a plan b: volleyball. Elizabeth studied acting on Broadway and left her family to seek financial independence. In previous years, when she was 15, she was very good at volleyball and she dreamed of receiving an Ivy League scholarship thanks to this wonderful sport. Sport as an escape from the monotonous everyday life helped Elizabeth even in the darkest moments. Who knows what her volleyball career would have been like.
His favorite actress is Michelle Pfeiffer
We all have an idol, someone to look upon with pleasant admiration. Elizabeth Olsen has a source of inspiration for her and a reason that drove her to become an actress. We are talking about the iconic Michelle Pfeiffer. Scarface with Al Pacino, Dangerous Relationships, Dark Shadows, the Age of Innocence, the Fabulous Bakers. These and many others are the films in which we admired Michelle Pfeiffer's enormous talent. In her career he has often lent her face to charismatic and important characters, so much so that she has earned a Golden Globe, a BAFTA Award and a Silver Bear at the Berlin Film Festival. By the way, the actress entered the Marvel family by getting the role of Janet van Dyne in films related to Ant-Man. Elizabeth and Michelle. Michelle and Elizabeth. Two great women, two exceptional actresses.