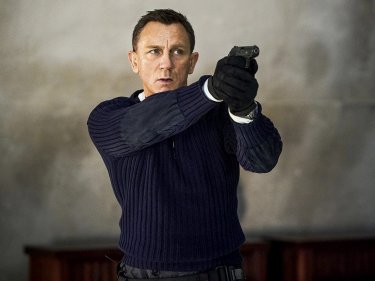 No Time to Die: An Image by Daniel Craig
His name is Bond, James Bond. We have known this for some time now. But what perhaps not all of you know – the news has passed a bit on the sly – is that from 13 May The James Bond Collectionall Agent 007 movies are available for streaming on Prime Video. Yes, all the films from first to last, from the seminal License to Kill to the very recent, monumental, No Time To Die, for a limited time. The news was in the air, after Amazon bought MGM, Metro Goldwyn Mayer, the historic production house of agent 007, but now it is a reality. Why go and watch all the James Bond movies on Amazon Prime Video? Of course, you may have seen almost all of them. Maybe many years ago, when they came out to the cinema, or maybe in the various television passages, in which the evergreen stories of 007 always make excellent ratings. Of course, perhaps – like the writer – you will also have the complete collection on DVD. Yet, the arrival on one of the most important streaming platforms of a character born long before these technologies is intriguing. James Bond has always lived on other media: cinema, VHS, DVDs, television. It is an icon that we have always linked to another era, to a specific and affectionate public. Now he enters a new life, and can be seen by a much larger group of people, perhaps not fans of the character, who may decide to become passionate about his affairs.
Look chronologically, start with Daniel Craig, or straight away No Time To Die?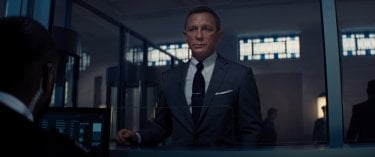 No Time to Die: A trailer image
The arrival ofAgent 007 in streaming, meanwhile, it can allow a close view of all the films: we do not want to call it binge-watching, because the consecutive viewing of 25 films for two hours each would put anyone to the test. And, if close viewing is also possible with DVDs, with streaming platforms it is easy, immediate, intuitive. One piece of advice we can give you is to see 007's films from first to last, in chronological order. But you might want to see the recently discussed No Time to Die right away, because you've seen every Bond movie so far, including Daniel Craig's, and the last one escaped you because, after the pandemic, you're still not back in. cinema. Another idea could be to immediately see the films of Daniel Craig's cycle: Casino Royale, Quantum of Solace, Skyfall, 007 Spectree No Time To Die. This can be a good idea, especially for those who are an early aficionado but missed the latest incarnation of the secret agent. And because, after all, Casino Royale is a reboot, a Bond Begins that starts from scratch and sees the character change. We would witness, all at once, a complete story, with a beginning and an end, a unicum in the cinematic life of 007: a saga within the saga.
James Bond movies: in what (chronological) order to see them
From Sean Connery to Daniel Craig: how to change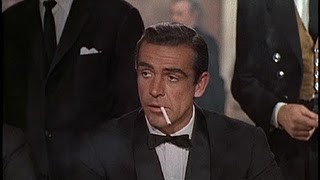 Sean Connery in a scene from Agent 007, license to kill
But seeing 007 movies close to each other is something that can make the passage of time more noticeable. It allows you to make comparisons, ask questions. Watching No Time To Die, and understanding the evolution that the James Bond character has had at the end of the Craig cycle, in line with the changes in our society, can be even more interesting if you see the latest film alongside any film of the 007 by Sean Connery (the classic Agent 007, from Russia with love and Agent 007, Goldfinger mission, for example). Recently that James Bond was called a rapist, a misogynist. And a Bond in love, attentive to the feminine as Craig's was, seen alongside that of Connery, can really make us understand the evolution of the character in line with that of the times.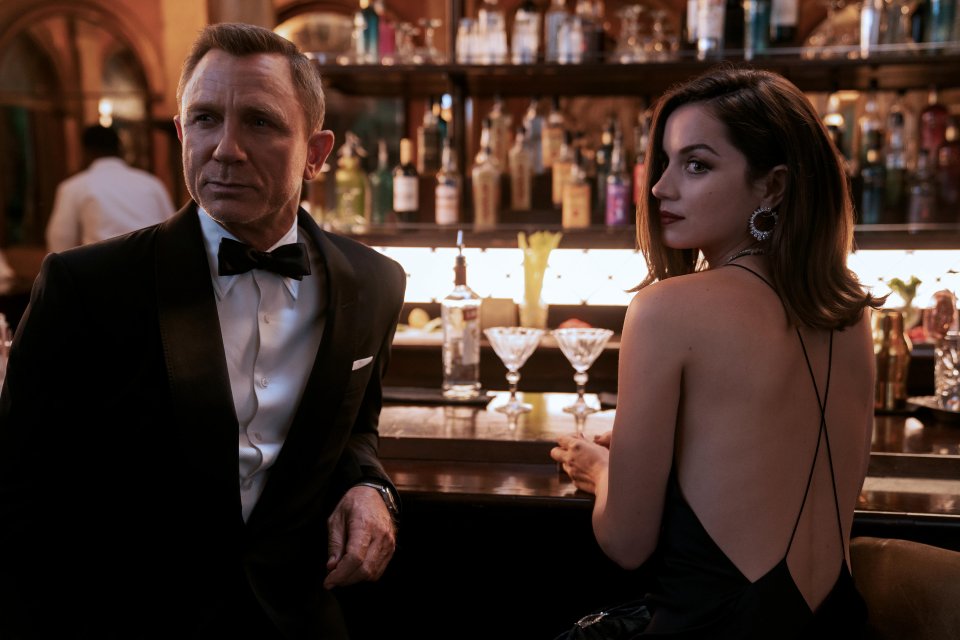 No Time To Die: Daniel Craig and Ana de Armas in a scene from the film
Daniel Craig alongside Timothy Dalton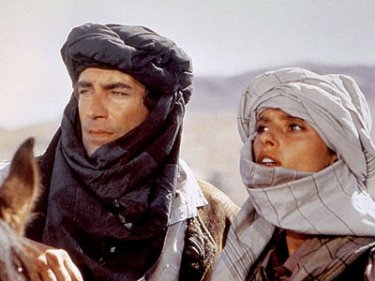 Timothy Dalton and Maryam d'Abo in a scene from the film Agent 007, danger zone
Another possible juxtaposition is to see the five films by Daniel Craig, those in which James Bond for the first time is defined for what he is, a "killer", immediately before or immediately after the two unfortunate, but very interesting, short films. Timothy Dalton cycle: Agent 007, danger zone and, above all, Agent 007, Private Revenge. In this second film is the seed of what would have been Craig's Bond, a man in anger, out of control, seeking personal revenge.
Who is the best James Bond in cinema?
The essential On her majesty's secret service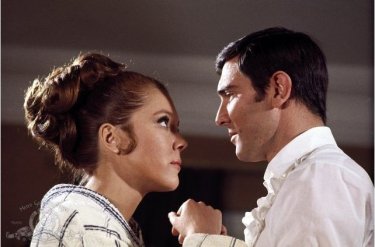 Diana Rigg and George Lazenby in a scene from the movie Agent 007, on her majesty's secret service
In this regard, to understand how Craig's 007 was born, the vision of Agent 007, on his majesty's secret service, is essential, the only proof of poor George Lazenby, a model loaned to the cinema for only one season, but, beyond of the protagonist, a very refined and courageous film, for the time, the only one without a happy ending, but with a bitter aftertaste. The emotionally wounded Bond we see in the last five films comes from that film in its own unique way. He is linked to the secret service of his majesty, for the locations and themes, especially to Specter and No Time To Die. Since with the remote control of the smart TV, or with that of the Fire Stick, it is very easy to switch from one content to another, after On Her Majesty's Secret Service look at Inception, and after Private Vendetta The Dark Knight – The Return, because Christopher Nolan he took two scenes from these very films, which he is a huge fan of.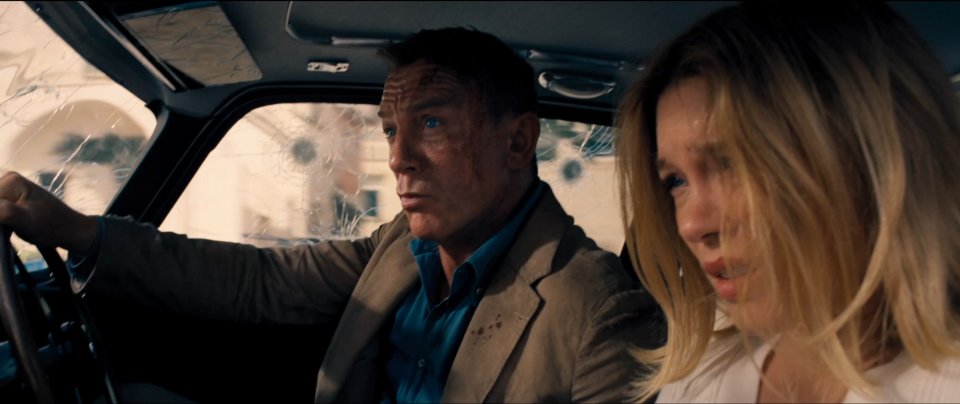 No Time to Die: A trailer image
Back to the Sixties: like Sean Connery?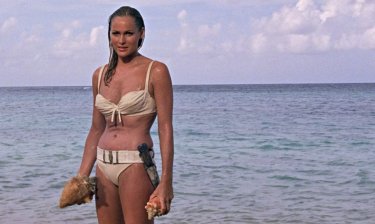 007 License to kill, the famous scene with Ursula Andress in a bikini
It is interesting to see all the James Bond films right now that a circle has come full circle, that a cycle is over, and, after Daniel Craig, one of the longest-lived characters in the history of cinema will have to be reborn with a new face, which will mean a new course. Daniel Craig's operation was one that leaves a mark, because first it played on the tones and style of the films, less on the setting and character of the character. Now, anyone who gets to put the face of James Bond will have to have a very specific characterization. For example, there is an idea that James Bond wants to go back, in the sense that it can be set in those sixties where it all began. The reconstruction of the period would allow interesting philological games, but they would clearly be from the Sixties reinterpreted in the present day era. If done right, it would be a game that could highlight the contradictions of that era and those films, on the one hand, and show what maybe then couldn't be shown, on the other.
The 15 best Bond Girls in the 007 saga movies
An anthological series: so many author's Bonds?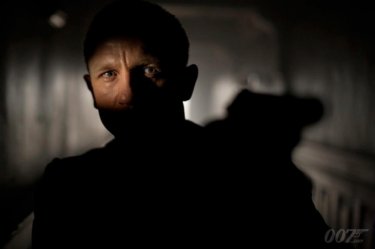 007 – Skyfall: Daniel Craig in a mysterious scene from the film
A hypothesis that was made, among colleagues, at the end of Craig's cycle, is that of understanding the next James Bond films as an anthological series, a series of standalone films, in which to entrust 007 each time to a different author, to bring out his vision. And maybe with an actor chosen expressly by him. So we could have Christopher Nolan's Bond, maybe with Tom Hardy, maybe Quentin Tarantino's Bond. And also, as it seems his dream was, the Bond by Paolo Sorrentino starring Toni Servillo. We once read that our Oscar-winning director dreamed of such a thing, but we don't know if it's true. So, if you like the idea, go and see the – few – author's Bonds that have followed one another in the saga. The first could be considered The world is not enough, entrusted to Michael Apted. Lee Tamahori, director of Death Can Wait, and Marc Forster, director of Quantum Of Solace, can also be considered authors. The best author's Bond, however, so far has been the masterpiece Skyfall, directed by Sam Mendes (like the later Specter).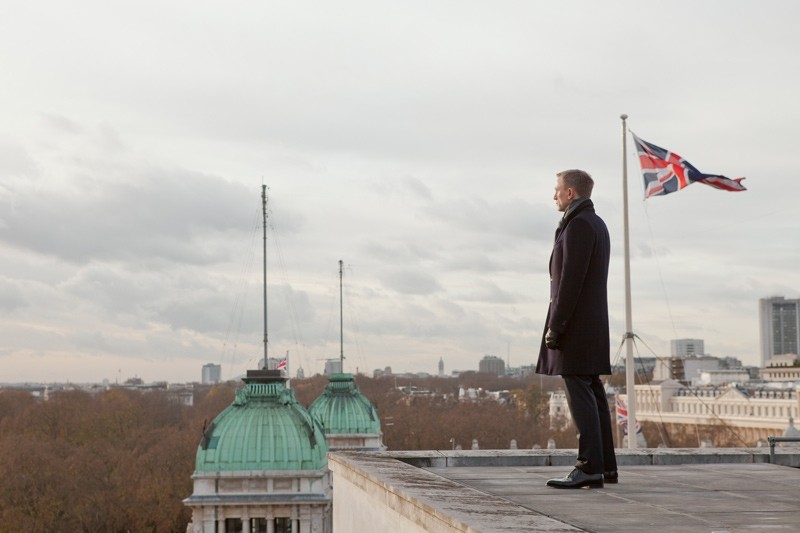 007 – Skyfall: Daniel Craig on the roof of a building
Entertainment is no longer expected from a James Bond film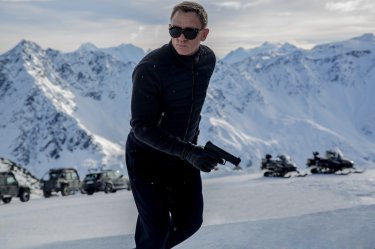 Specter: Daniel Craig's first image in the film
Scrolling through these latest titles it is clear that by now a James Bond film is no longer just entertainment as it was until the beginning of this century. Ever since the game has been raised with Casino Royale, the enthusiast expects something more with each new spin. This is why the production task will not be so easy. In short, it is not a question of choosing only one face among the candidates for the role of James Bond. It's about choosing a world. It is also for this reason that, to understand the Bond you want, it makes sense to travel between the various worlds that Bond has represented so far, and to understand who the new Bond you would like to look like, among the various faces that have uttered that joke. My name is Bond, James Bond.
James Bond: 8 actors for the new 007, from Tom Hardy to Michael Fassbender