May 7th arrived on Netflix Elon Musk: The Real Life Iron Manthe documentary of 2018 which tells the innovative ideas of the Canadian-South African engineer-entrepreneur, compared to Iron Man for genius and resourcefulness. The documentary written and directed by Sonia Anderson arrives on the platform very late. In fact if we consider the speed with which Elon Musk moves, the hole of four years, that is, from 2018 to 2022, makes the facts narrated seem old. In just 1 hour and 14 minutes, through many interesting testimonies, the documentary tells us a story of successes and failures. He offers us a very quick overview of one of the most active entrepreneurial minds of the new millennium and he does so through his ideas, his mindset, the way of looking at things and the solutions he has put in place to change those that, in his opinion , do not work. More than his private life (which apparently he does not have), he is rather discussing the future of the space travel, on the limits of'artificial intelligence, climate protection and the possibility that perhaps we live within a simulated reality like the Matrix, in the style of Mr. Robot. The private life of Elon Musk (found here in a final cameo in Murdur Durdur, a Saturday Night Live parody video) has a very marginal place within the documentary. And luckily. Let's see what he talks about and why we advise you to take a look at him ASAP, that is, before that the tycoon founds a new company.
Elon Musk, a story of grandiose failures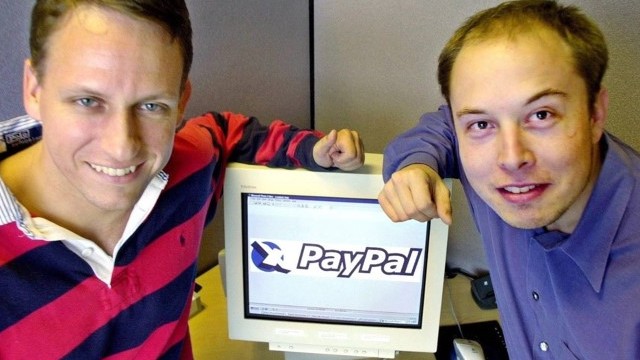 The strength of the documentary by Sonia Anderson is the presence of very few facts of the private life from Elon Musk. There is only a very brief mention of her dissatisfaction in the sentimental field and some marriage or acquaintance of her. Just to let us know, with irony, that – at least until 2018 – the founder of Tesla he was looking for a soul mate. Sonia Anderson is an English director, producer and writer known for other equally interesting documentaries, such as Bowie: The Man Who Changed the World, Diana: The Princess Who Changed The Royals, Battle of Dunkirk: From Disaster to Triumph, Led Zeppelin: Dazed & Confused as well as BPI award winner "One Direction: All For One". The narrative style he has chosen for Elon Musk: The Real Life Iron Man is dry, fast-paced and little is lost in small talk, just like the subject of the story.
Born to a Canadian mother and a South African father, Elon Musk grew up in Pretoria, South Africa. He attended the University of Pretoria before moving to Canada at the age of 17. He enrolled at Queen's University and two years later moved to the University of Pennsylvania, where he earned a bachelor's degree in Economics and Physics. But Anderson doesn't tell us about the entrepreneur himself, but one of them entrepreneurial stories more stimulating than 21st century of an business owner curious which has already implemented several and significant revolutions. Through a collage of video finds and direct testimonies, the director told the person behind PayPal who was able to face the giants of the automotive and aerospace industries; the oil companies and those of energy services and, although the numerous bankruptcies, he still does not stop trying to realize his vision.
From explosives in the garden to PayPal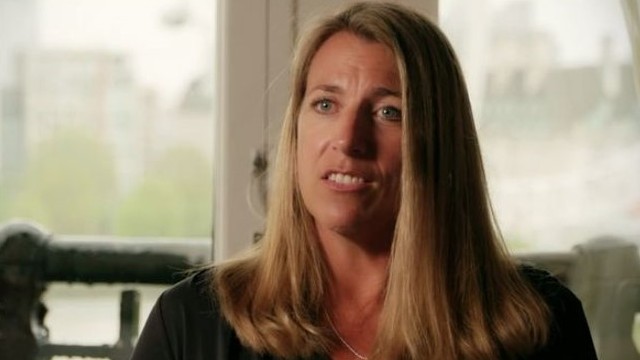 Elon Musk: The Real Life Iron Man, in fact, is above all a story of failures: from the explosives created in the garden at the age of eight without the supervision of his parents to the 1995 when, together with his brother Kimbal, he founded the software company Global Link Information Network, which he created and licensed, going through all visionary ideas, sometimes crazy, that one attempt after another is managing to materialize. To talk to us about all this, however, we never find the South African entrepreneur himself, but those who have known him know him or are keeping an eye on him. Let's listen to the science teacher, Daniela Albers; Julie Anderson Ankenbrandtat his side from X.com; Richard Branson and David Icke; Sarah Cruddasspace journalist; Sir Cary Cooperprofessor of psychology and president of the British Academy of Management; Doug Millard, senior curator of the Science Museum London; the astronaut Kate Rubins and many other professionals and professionals able to embellish the narrative.
From its rise to the revolution of online payments; of electric cars with Tesla to reusable space rockets with SpaceX; from the largest solar power plant in the world (for now) to open confrontations with Mark Zuckerberg (with whom he does not at all share the enthusiasm for artificial intelligence), the documentary tells a story capable of inspiring us on the importance of changing perspective. For example on the conception that we all have of the failure. In the course of the documentary, in fact, we will discover how the most great ideas of the tycoon were born from most big failures, like the explosion of three rockets from the SpaceX.
Pursuing a vision, no matter how crazy it sounds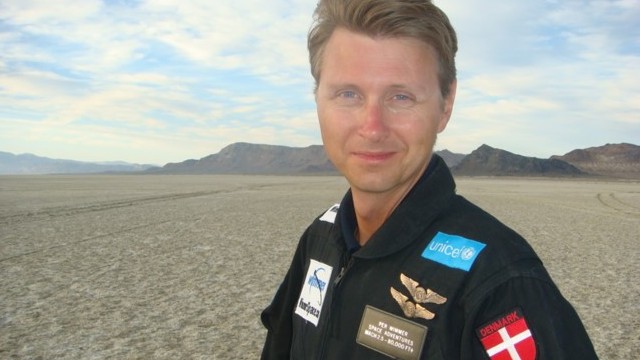 Produced by Lise Romanoff with Marcus Searancke and Alena Walker, the documentary released in Canada, then on Prime Video UK and now landed in Italy on Netflix is available in English with subtitles in English, Italian, German and other languages. A frenetic and exciting vision, which does not pay too much attention to style, but only to content. The only flaw, however, is that of never fully delving into different concepts as difficult as they are interesting, such asHyperloopthe revolutionary ideas about how we live thanks to the iartificial intelligence or the colonization of Mars. Also missing is the presence of a direct interview with Tesla's CEO that is told to us only through the perspectives of those who know him. Either way Elon Musk: The Real Life Iron Man is 1 hour and 14 minutes well spent. Full of points of view both on the future of our planet and on the need to always keep the curiosity and to really learn from their failures.
Elon Musk: the real-life Iron Man is a story that tells without too many frills or celebratory trappings Musk's enthusiasm for technology and his desire to push the limits of what's possible. A business owner which, to put it in the Italian way, is first of all a engineera technician. A millionaire "nerd" who knows how to transform intelligence in money, which he then reinvests to achieve new goals, and which he rarely spends for purely personal purposes, just like Iron Man. However, Sonia Anderson's documentary speaks to us above all of the importance of having one vision and to pursue it, no matter how crazy it seems. Such as Elon Musk himself stated:
I wish I could take more people to Mars. It's not something I do for my own benefit (sure, going there would be nice), but I think it's important for us, as a civilization, to become a multi-planetary species.