When is Summertime 3 released on Netflix?
Summertime season 3 has arrived on Netflix! The new cycle of eight episodes it's available from 4 May 2022 in Italy and in all countries where the service is active.
The official announcement by Netflix dates back about ten months after the release of the second season: Summertime comes back with season 3 which, however, will also be that conclusive for the Italian series inspired by "Three meters above the sky"By Federico Moccia. We return to Romagna with Summer, Ale and their friends for another summer in the sun of Cesenatico. Between rekindled loves, new overwhelming tunes and the lightheartedness of the last summer before the rest of their lives, the protagonists of Summertime return to thrill Netflix subscribers with their stories.
To date, of the original Italian offer on Netflix, Summertime stands out for being the only project in production to have passed the test of the first season, after the experiments of Luna Nera and Curon.
read on after the ad
Summertime's final season consists of 8 episodes and is directed by Francesco Lagi, Marta Savina and Alessandro Tonda, written by Enrico Audenino, Luca Giordano, Francesco Lagi and Vanessa Picciarelli.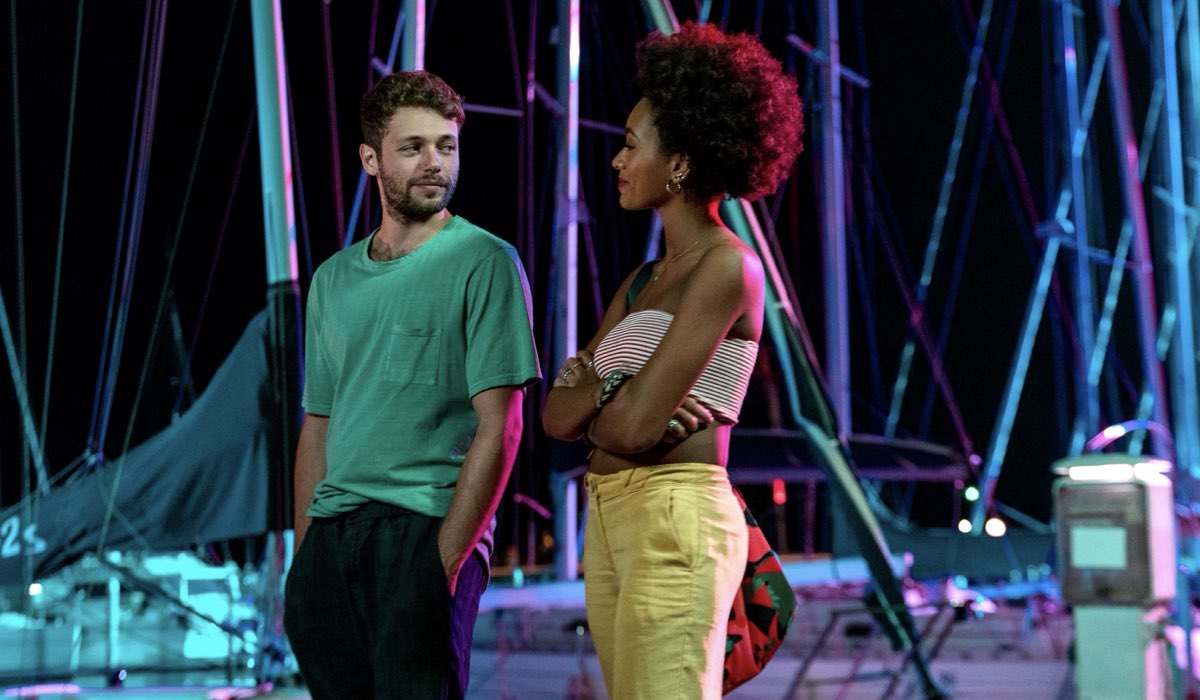 Ludovico Tersigni and Coco Rebecca Edogamhe in Summertime 3 – credits: Netflix
Summertime 3 plot, previews
Another summer has finally arrived on the Romagna Riviera: Summer seems ready to live the summer season with the lightheartedness that she never had, Dario receives a proposal that he cannot let go, Sofia returns with the fear of being now a stranger to his friends and Ale is prey to deep feelings of guilt.
In these new episodes, Summer, Ale, Dario, Sofia, Edo and Blue will take a further step towards discovering themselves, their dreams and aspirations. Their friendship and the arrival of new people within the group will lead them to understand something important about themselves and their future. And in their growth path, in addition to a broader emotional vocabulary, they will learn that – at times – really loving someone can also mean having to give up something of oneself.
Summertime Cast 3
read on after the ad
To the cast of the first two seasons – Coco Rebecca Edogamhe (Summer), Ludovico Tersigni (Ale), Amanda Campana (Sofia), Andrea Lattanzi (Dario), Giovanni Maini (Edo), Alicia Ann Edogamhe (Blue), Andrea Butera (Alfredo) , Lucrezia Guidone (Rita), Romina Colbasso (Giulia), Sara Mondello (Milena) and Amparo Piñero Guirao (Lola) – also join Cristiano Caccamo, among the protagonists in the role of Luca, in addition to Stefano Rossi Giordani (Stefano), Emilia Scarpati Fanetti (Federica) and Ludovica Ciaschetti (Viviana).
The cast also includes Thony (Isabella) and Alberto Boubakar Malanchino (Antony), who respectively play Summer and Blue's mom and dad. In addition to them, also Mario Sgueglia (Maurizio), in the role of Ale's father, Giuseppe Giacobazzi (Loris), in those of Edo's father, and Marina Massironi (Wanda), who plays his partner.
Summertime 3 Trailer
The new adventures of Summer, Ale, Sofia, Edo and Dario are marked by the notes of "Scossa" by Sangiovanni, the new unreleased song by the singer-songwriter from Vicenza, previewed in the trailer and soon to be released by Sugarmusic. The artist, who after his participation in Sanremo 2022 released the album "Cadere Volare" and continues to give voice to his generation, to the desire for love and carefree, will also be present in the TV series as himself.
read on after the ad
Summertime Episodes 3
This final season consists of 8 episodes and is directed by Francesco Lagi, Marta Savina and Alessandro Tonda, written by Enrico Audenino, Luca Giordano, Francesco Lagi and Vanessa Picciarelli. The TV series, also realized thanks to the support of the Emilia-Romagna Film Commission, is taken from the literary work "Tre Metri Sopra il Cielo" by Federico Moccia.
Summertime 3 in streaming
Summertime 3 in streaming it will be a Netflix exclusive. The eight episodes of the season 3 finale are available in streaming from 4 May 2022. The streaming giant distributes the series in over 190 countries where the video on demand service is active.