Sequel or reboot? Fan dream or realistic perspective? Let's try to understand what's true about the fourth season of Daredevil.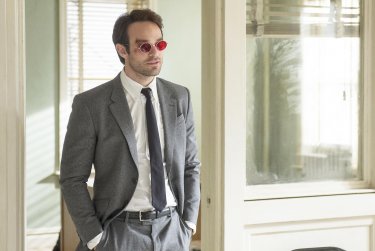 Daredevi: Charlie Cox in one of the first images of the series
Raw style, realistic approach and great care of the staging. All seasoned with many quotes and winks to comics. Dare devil was undoubtedly one of Netflix's most loved TV series. And that's why when the Californian streaming platform canceled the show after 3 seasons at very high levels in 2018, fans were stunned. Also because the third season finale was conciliatory but not completely closed. The cancellation of Daredevil started a dominating effect that soon led to the cancellation of all other Netflix Marvel series, and so also Jessica Jones, The Punisher, Iron Fist, Luke Cage and The Defenders closed their doors. The mystery was soon revealed: soon the rights of all those series would arrive in the hands of Marvel Studios, which in fact wasted no time.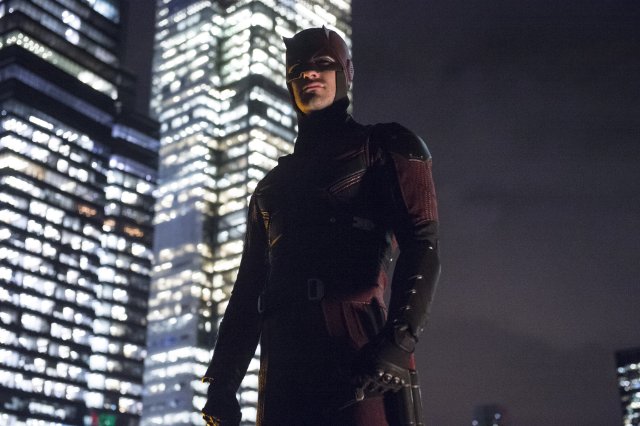 Daredevil: Charlie Cox as the Marvel hero
And so here comes Fisk in Hawkeye and above all here is our beloved Matt Murdock of Charlie Cox making his appearance in Spider-Man no way home. In short, now the MCU has a little gem in its hands: a beloved character, played by an actor who likes it so much and who has left fans with a bad taste in their mouth. A fourth season of Marvel Studios' Daredevil on Disney Plus is certainly not a fantasy, but an increasingly concrete possibility. So here's everything we know about Daredevil 4.
1. Reboot or sequel?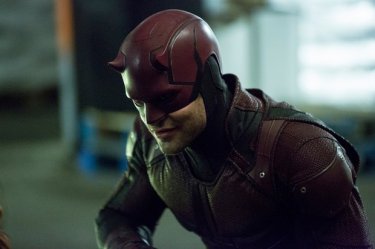 dd3_2
The first question is this: a new season of Daredevil would be a sequel to the popular show on Netflix or a reboot much more connected to the Marvel Cinematic Universe. In our opinion it would make much more sense to reimagine the character adapting him to the new universe in which he would have fallen, but on the dilemma it is better to give the floor to the person concerned, since Charlie Cox said: "Of course I would love to be back as Daredevil. Going back to being Matt Murdock in No Way home was thrilling, but with the costume it would be even better. I guarantee it would be great to come back. Sure, it's been a long time. So if anything happens,, I guess it should be some kind of reboot. Assuming they choose to call us back, it would be an interesting scenario, because it would be a retelling with the same foundation . Also because there are so many fantastic storylines left to tell. We never really went into Bullseye, for example. And let's not forget the unfinished sentimental story between Karen and Matt that we sketched in season 2. "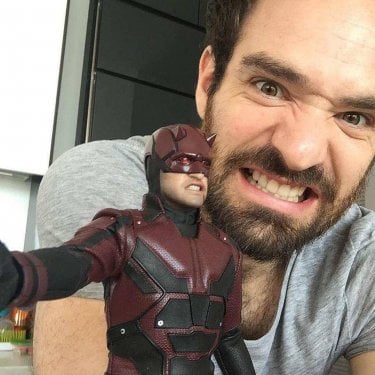 DD
In short, Cox proposes a kind of hybrid in which not to resume the story immediately after the events of season 3 but without forgetting interesting ideas such as the relationship between Matt and Karen and a fascinating villain like Bullseye that in fact we have never really seen in the Netflix series, which only agent Pointdexter showed us. In general it is obvious that a character like Daredevil would be yet another piece of a mosaic that has to live with the rest of the MCU. So we doubt that a new season of the show could remain detached from everything else.
Daredevil, Charlie Cox: "Ben Affleck is good, but the costume sucks"
2. How it would be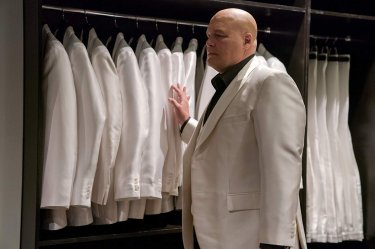 Daredevil: Vincent D'Onofrio in the episode Consequences
Let's think about it. What a Daredevil would be like on Disney Plus. In our opinion certainly different from the one seen on Netflix. First of all, the violence would be much less explicit and pushed. It is true that with Moon Knight even Disney Plus seems to be pushing towards a more adult audience but we doubt that at Disney the red devil would have the same freedom of maneuver as before. On Netflix the show was very uninhibited, full of blood and sex, and we believe that this is not replicable even within the Disney walls. Charlie Cox himself has expressed his concerns about the possible realization Daredevil subjected to a censored visa, which would greatly limit the hero's dramatic potential: "Let's face it: Daredevil will never work really well in a world for children like Spider-Man does. What do I mean? I think the character's age, Christian guilt, his history with women and stuff like that, make him haunted and mature, he must be, otherwise it would be distorted. I don't doubt that Marvel creatives are able to do that. I'm a huge fan of everything they've done so far, I wouldn't underestimate them at all. So if they decide to make a censored version of Daredevil, I'll support them and help them find a way to do it without betraying what they've done. so far. maybe there will be a little less blood, but the character's soul must remain the same. " Trying to re-imagine Daredevil on Disney Plus it must be clarified that the season would hardly be as long as those seen on Netflix, in which they were composed of 13 episodes. The new Daredevil would certainly consist of 6 or maximum 9 episodes like the other Marvel series seen on the platform.
3. Clues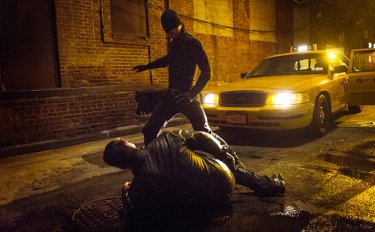 Daredevil: Charlie Cox in action disguised as an avenger
Let's go to the point: how concrete is the possibility of a fourth season of Daredevil? The rumors about the rebirth of the series are more and more insistent, and also come from the authors and cast members who said they were willing to return, as did Deborah Ann Woll herself several times, who said: "I would take back the role with joy. of Karen. Of course I wish it was the right thing, I wouldn't want something completely different to what we did. I'd go back because I want to deal with Matt Murdock and Frank Castle again. I would like to see all these characters again. " . After the release of no way home, rumors about Daredevil 4 have increased dramatically until a few weeks ago when the site Production Weekly – which provides lists of pre-production projects for film professionals – indicated a series in development by simply calling it "Daredevil Reboot". The series is listed as a Disney + show currently in development, with Marvel Studios boss Kevin Feige and Chris Gary mentioned as producers. In the report, the start of filming is indicated by the end of 2022. However, let's be clear: we are talking about absolutely unconfirmed and unofficial rumors. In any case, we believe it is only a matter of time. Daredevil is a character too much loved and full of potential to be left to himself. It is now clear that Disney Plus is a construction site in which to experiment and aim for different audiences, going from shows for the whole family like Hawkeye or What if to more bizarre series like Loki or Wandavision, also passing through more adolescent series like Ms Marvel and more. adults like Moon Knight. Daredevil would allow Disney to intercept a more mature target and give new life to a franchise that deserves a new opportunity.