Anthony Head guest star in Bridgerton 2
Anthony Head surprise appears in the second season of Bridgerton. The English actor famous for having interpreted Giles in Buffy The Vampire Slayer And Uther Pendragon in fantasy Merlin is one of the special guest stars of the new episodes of the series based on the novels of Julia Quinn, available in streaming on Netflix starting from Friday 25 March.
Who is it about? Anthony Head's in Bridgerton is a minor role and sees him among the protagonists of the fifth episode of the second season entitled "A Miserable Destiny". Let's go in order – watch out for spoilers!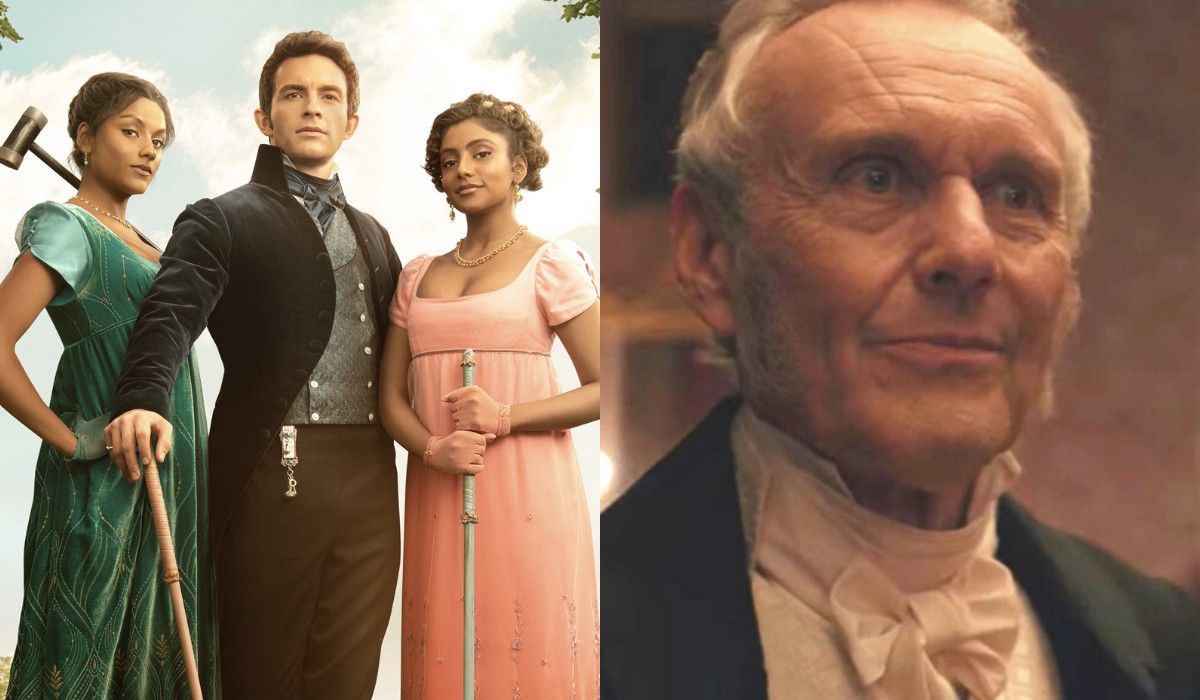 From left: the poster for the second season of "Bridgerton"; right: Anthony Head in the sixth episode. Credits: Screen capture / Netflix.
read on after the ad
After Viscount Anthony asked for Miss Edwina's hand in marriage, the Bridgerton and Sharma families are preparing to celebrate the wedding. In view of the fulfillment of Kate's plan, who aspires to the rich dowry of Edwina's grandparents to revive the economic fortunes of her family and return to India, Lady Danbury receives Lord and Lady Sheffield, Mary's parents, to celebrate the recent Edwina's engagement.
Find out more about the Bridgerton series!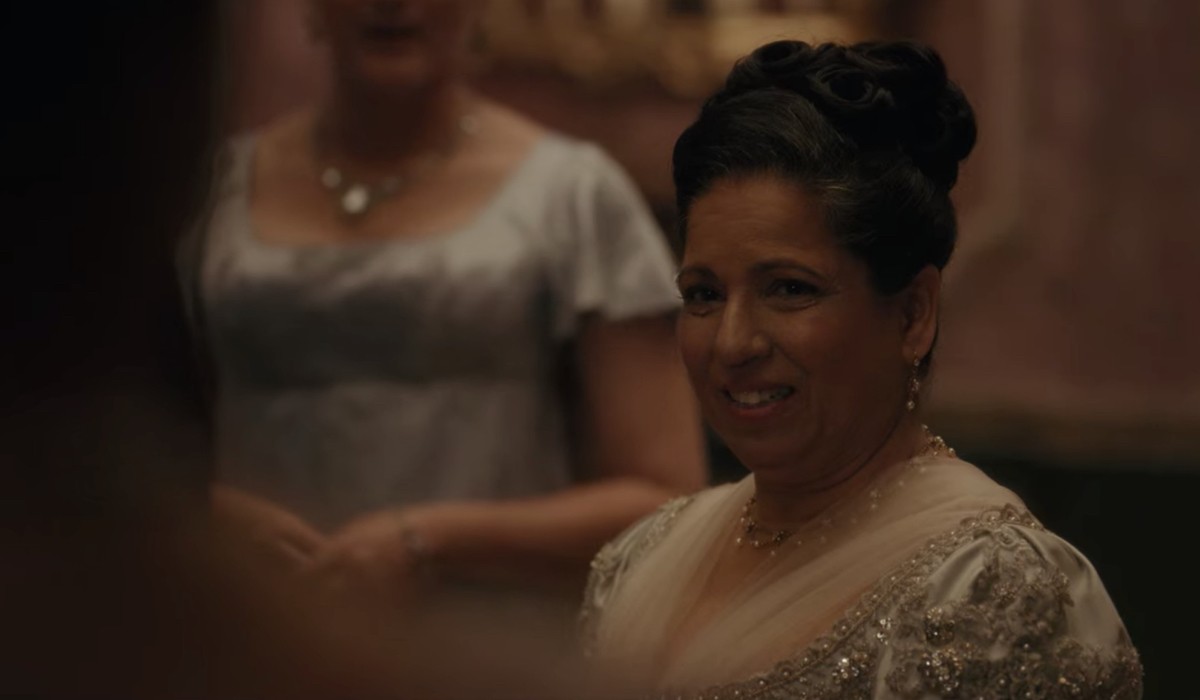 Shobu Kapoor plays Lady Sheffield in the fifth episode of the second season of "Bridgerton". Credits: Screen capture / Netflix.
It is on this occasion that Lord and Lady Sheffield, Lady Mary's parents and Edwina's grandparents meet her for the first time. The Sheffields – played by Anthony Head and Shobu Kapoor – retired to their cottage in Hertfordshire to escape the scandal that engulfed their daughter Mary when she married Mr. Sharma, a humble clerk.
Edwina's Engagement with an English nobleman represents for them an opportunity for redemption and return to London society after years of inaction. Lord and Lady Sheffield say they are also ready to attend the wedding of the year, supervised by Queen Charlotte herself.
read on after the ad
The grudges between Lady Mary and her parents are still vivid, and it is not long before Lady Sheffield lashes out at her daughter, Kate and Mr. Sharma in front of all the diners. Anthony does not accept that the honor of the woman he loves – everyone thinks she is Edwina, when in reality she is Kate – is questioned by the Sheffields. This is how the Viscount hunts Miss Edwina's grandparents to protect the reputation of the Sharma family.