A new photo from The Sandman series, shared by Empire, shows the characters of Morpheus and Lucille together.
A new photo of the series The Sandman allows you to see closely Dream and Lucillecharacters entrusted to Tom Sturridge and Vivienne Acheampong.
The shot was shared by Empire magazine which also gave some statements from Neil Gaiman.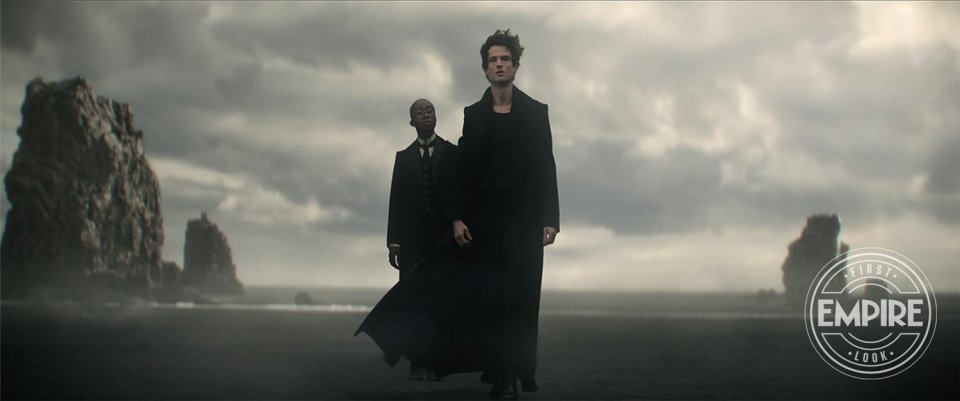 The Sandman: A photo of Morpheus and Lucille
The first season of the show The Sandman produced by the streaming platform will consist of eleven episodes, with a modern setting compared to the original story.
Sandman's story follows what happens to Dream, one of the seven Eternals that regulate particular aspects of human existence such as death or despair.
Neil Gaiman, author of the original work, explained that viewers will be constantly surprised by the series, able to change the atmosphere and style with each episode, passing from a "with magic" version of Downton Abbey to dramatic and traumatic stories, without forgetting the space for fun and lightness.
In the cast, in addition to the protagonist Tom Sturridge, there are also Charles Dance, Vivienne Acheampong in the role of Lucienne, trusted collaborator of Sogno, a character who on this occasion has been transposed to the female (the original name would in fact be Lucien); Boyd Holbrook will be Corinthian, a nightmare of Morpheus; Asim Chaudhry and Sanjeev Bhaskar will play Abel and Cain respectively. Performers also include Stephen Fry, Patton Oswalt, Jenna Coleman, Kirby Howell-Baptiste, Mason Alexander Park, Donna Preston, Niamh Walsh, David Thewlis, Kyo Ra, Razane Jammal and Sandra James Young.