ATTENTION, SPOILER ON THE SECOND SEASON OF THE MORNING SHOW
Alex Levy had lived in limbo for fifteen years. Her awakening begins when Mitch Kessler, her partner on The Morning Show and television "husband," is accused of sexual harassment and fired. Here you are, finally his time has come to shine, to get out of the shadow of his famous colleague once and for all and explode in all its power, becoming the leader of the program to which she has dedicated her entire existence. Because for The Morning Show she sacrificed love, family, friendships, her identity, her being a woman. Just to mean something in the world. She, emblem of the cold and calculating woman in power, as merciless as male journalists and twice as intelligent, is thearchetype of the Shadow Warrior who would do anything to stay at the top of the food chain, even turn a blind eye to misbehavior towards those same women for whom he should show solidarity and protection.
Of course, Alex is not a nice person. Maybe a long time ago, but the world of The Morning Show never really gave it to him.
Dominated by men, women are pitted against each other to grab the last piece of cake and they have to try twice to get half of their male colleagues. Often forced to hide their weaknesses, they wear a wax mask every day, so as to escape that too human side for fear of showing their emotions. The strongest wins, the vulnerable succumbs, even if they are themselves. Alex, in fact, hates himself because he has always known about Kessler, even if he keeps repeating the opposite. He knows he has handled Mitch's game, helping him become number one, always one step behind: too careful to respect the feminine requirements of the patriarchy, she remained at the door, pretended not to see and not to hear, protecting the villain disguised as a hero.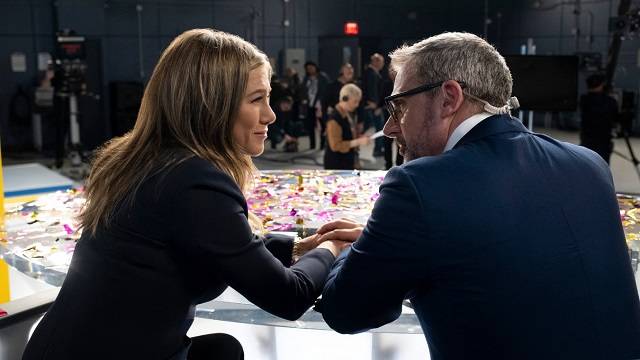 And now she's afraid that the executioner's ax will strike her as well.
The ground falls beneath his feet, the bewilderment only increases, especially when the network decides to support her with a younger journalist. Because if a man acquires fame and power with age, the exact opposite happens for a woman. After all, even though he fought tooth and nail to have a say, everything is in the hands of its leaders. Obviously men.
They, after the scandal, ask that neurotic, stressed, self-centered and bottle-addicted journalist to manage an impossible situation.
She has to be the change they want, becoming number one on The Morning Show without being in control. Indeed, despite the accumulated power and influence, she is repeatedly excluded from the room where decisions are made, undervalued and resentful. In her, the fear of many women is personified: no matter what levels of success they might achieve, their life and career are not in their hands. And then, as Alex herself says, "Sometimes women can't ask for control, they have to take it": he does so by announcing Bradley Jackson as his co-host, turning her into a pawn in a bigger power game than her.
From that extreme gesture, Alex tries to change things from within, claiming what she had managed to achieve and claiming the right to take the helm of her show. Because, ultimately, what his bosses don't understand is that:
"The news division is blocked from my schedule. And the only thing keeping us afloat is me. Why guess what? America loves me. And therefore, I own America. It sounds pretty simple but so easy for you guys to forget. "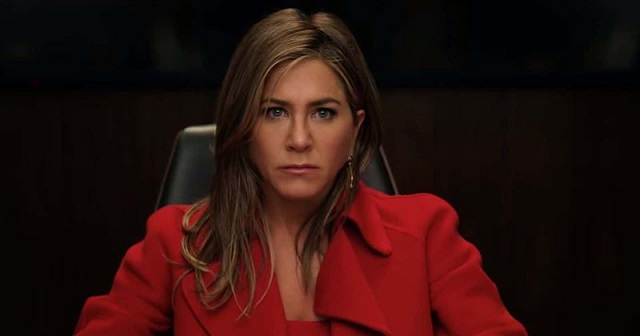 And it's true, America is his, especially after Fred Micklen's anti-abuse speech and the stance on the Kessler case. She becomes the face of change because it is thanks to the Alex Levys who stop silent, to the producers who no longer turn to the other side, to the last of the journalists who no longer pretend nothing has happened, that perhaps one day this violence will to finish. But do you really want to change things? Or is it just another one of his moves? His escape, moreover, is suspicious. And then, even when she becomes a feminist heroine celebrated by all, when the very leaders who wanted to take away her power call her back by crawling, there is something wrong.
With power comes responsibilities and thinking is the crown on the head of those who wear it, especially for those who have skeletons in the closet, especially for those who no longer control their image.
She is paralyzed by guilt, shame and anxiety: all emotions that are personified in that back pain that makes her lose the moderation of the debate. Because now, with the imminent release of Maggie Brenner's book, he can no longer play the victim, ignore her complicity and the fact that he has destroyed women to advance careers or satisfy his own impulses. Despite trying. In fact, he doesn't want to cure himself because he is still trying to avoid dealing with his own experiences, both physical and mental. Look for seemingly easier and extremely selfish shortcuts, like flying into Italy in full first wave and breaching Mitch's quarantine, only to get him to lie about their relationship. Because being removed from the throne and canceled from TV is worse than death.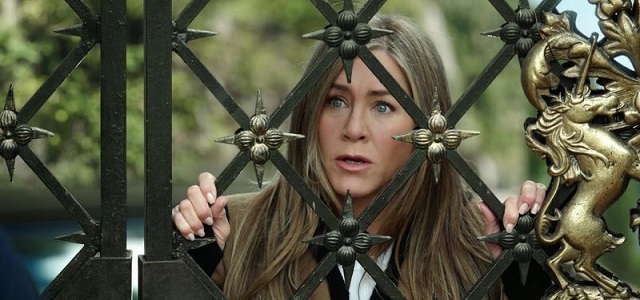 But something is moving inside her. She begins to realize that her way of life has left her alone and the castles in the air, the illusions and the lies that kept repeating themselves definitively collapse.
And it is by reprising her role on The Morning Show that she still has the opportunity to bring about a change, to drop the shadow of the Warrior and embrace the good points. Or at least to try. Apologizing to Bradley is a first step. Conducting the newscast with Laura Peterson allows her to clarify with her, admitting her faults about leaking news of her homosexuality and apologizing.. It is as if, in the midst of that conversation, she realized that the person she has become all these years is no longer who she wants to be. Bradley had seen it, despite their fights, and defends her in front of a Maggie who continues to portray Alex as half of Mitch's bad apple. Gone from her sense of self-preservation, her emotions came to the surface, the real Alex resurfaced, so why still treat it as the problem?
During his eulogy at Mitch's funeral, he recounts how the latter was showing remorse for his actions and that's partly true. But it's not really talking about him: it was Alex who wanted to be remembered for her ability and willingness to change, herself and the world, carrying a weight on her shoulders that eventually led to her cancellation, to lose everything, even her health.
READ ALSO – 7 curiosities about The Morning Show