The article contains spoilers of Tear Along the Edges, Inside and Tick, Tick… ​​Boom!
One of the key themes in the works born in recent years is the theme of anxiety. The period of global pandemic that has affected everyone's lives has forced everyone to stop and listen to their thoughts. Alone, at home, without the stormy noises of everyday life, we found ourselves dealing with those thoughts that we kept hidden because they were heavy to deal with. And this is true for everyone: creators, performers or users of the ideas we see on the small screen, we all really found ourselves – in different ways – to come to terms with ourselves. It is not easy to bring together different thoughts and fears, so we wanted to concentrate on highlighting a particularly discussed topic: the fear of growing up.
But not what children fear towards adolescence or adolescents towards adulthood. That slow and excruciating fear of reaching 30. I could try to tell you what it means to be thirty years old, but I would not succeed in my aim for two main reasons. The first is that I'm not there yet when I'm thirty. And the fear I feel about reaching that age is nothing more than the fear of the unknown. Knowing how to explain or even just know what awaits us would make the journey easier, but we know that the human psyche is not known to sweeten the pill.
And let's not forget the most obvious reason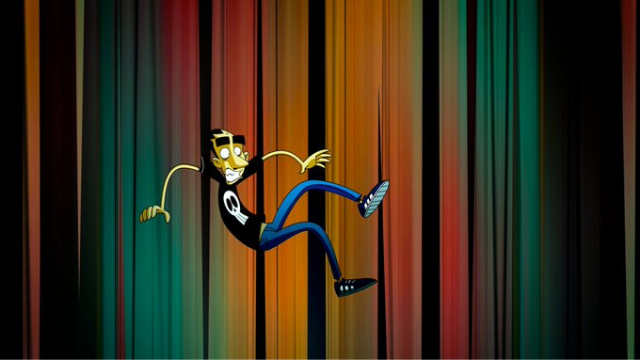 To analyze this fear, I looked for recent works that have addressed the subject. I could have found dozens of them, but three in particular managed to provide me with a solid foundation. Tear Along the Edges Zerocalcare, Inside of Bo Burnham e Tick, Tick… Boom! di Lin-Manuel Miranda. And, looking at their talent and how much they have managed to say, but at the same time how much they have only hinted on the subject, I understand the difficulty of expressing this concept. Because reaching thirty for today's society means mainly two things: requests and expectations.
People around you say that at the age of thirty you need to have economic, emotional and relational stability. And at the same time the world is doing everything to reshuffle the cards on the table, mess up the waters and mess up your life. You have been living as an adult for a whole decade, that of your twenties, and you should be on your own legs. Your every choice should be the ideal choice and mistakes should no longer be allowed, all while you are still figuring out if you have to make pasta with sauce with penne rigate or smooth ones and you wonder if there really is a difference or is it one of those old sitcoms where you change the titles to the episodes, but then in the end the result is the same.
The pandemic has compounded everything, slowing and speeding up lives at the same time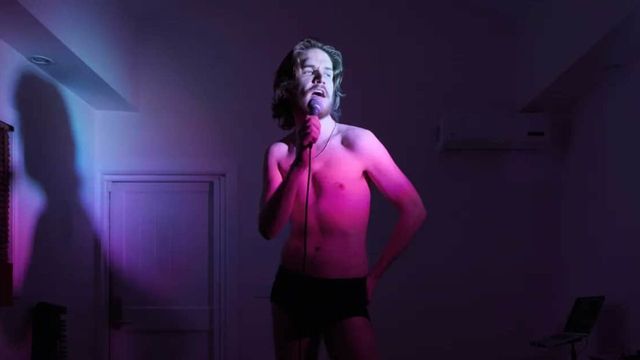 Having spent two years locked inside the house, with limited movements and precarious situations regardless of how we got to that damn 2020, perhaps prevented us from changing. Or maybe it allowed us to hide better. In his special, Bo Burnham tells of his search for trust – carried on for years – to return to live in society and how he found her only to be locked up in the house again due to the lockdown. Between introspective songs and that kind of sharp and realistic irony that only he can put into it, he made us understand how happy he is to have passed a dark moment, but at the same time how he knows he has spent many years simply letting them pass.
Like the days of the last two years, all too repetitive and cyclical, changed only by the number of cases and deaths while no one had prepared you for a situation like this: approaching thirty, locked up at home, without flour. In short, when has flour ever been lacking at home? Do people buy flour? Isn't it an infinite source that we find in the counters like sunlight? And you realize that you are not alone in the world, but not even in time, because the fear of thirty has been there in every age.
Even for those who have made history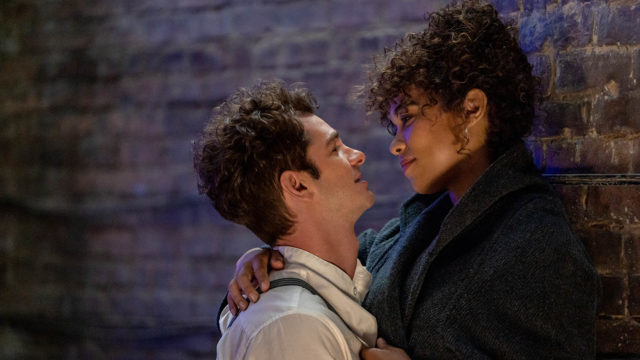 Lin-Manuel Miranda has hired Andrew Garfield to play the sad and emotional tale of the life of Jonathan Larson, author of some of the greatest stage musicals ever. 1990 was the year of the thirties, with the author working on his biggest project since 1983. An idea cultivated slowly and with care, between fears and difficult choices. Career or private life, success or friends, light at home or a secret dream. This movie released on Netflix best represents the idea of ​​the inexorable passage of time, with a ticking of the clock in the background and a deafening silence that connects the various musical and energy-filled scenes.
An ups and downs of emotions that perfectly represents the decade in our analysis, with a when as a goal but never a how. What is the best way to approach thirty? Risking everything because you still have time or playing it safe because once you pass many will consider you finished? When is it time to take a break and when to push the accelerator? Because it is true that a greater charge can give fuel to life, but running makes the days go by faster and they slip through your fingers while you are at such a speed that either you look forward, or you crash into something.
Something that can also be figurative, indeed, most of the time it is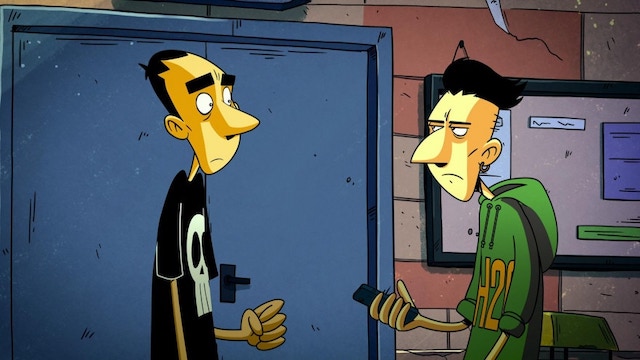 Zerocalcare and his extraordinary animated work Strappare Lungo i Bordi want to be the third passage of our story thanks to its proximity to us. Of course, at temporal levels this pandemic is best represented by Bo Burnham, but outside the house there is an Italian company that Zero understands as much as we do. Indeed, perhaps a little better. His vision of the thirty years is never aimed at success, as much as the awareness of having to look back in his own life and deal with the past a little. However heavy these are to digest or difficult to face, the first judgment should remain with us, but never in a self-centered way.
Tearing Along the Edges teaches us that we are, yes, at the center of our lives and advocates of our destiny, but far too often we get angry at decisions that we could not prevent. The ifs and buts are raining cats and dogs and we don't feel in a position to deserve an umbrella. Partly because deep down we are good people and seeing others suffer, as much as we initially think it is a distraction from our difficulties, is never easy to deal with. But also partly because society has taught us that at the age of thirty you should no longer have doubts. You should be stable for yourself, but above all a lifeline for those around you.
Yet, in a situation like the present one, we can only support each other for good and better by thinking that it is enough. Because it is true that we are blades of grass, but due to a bad twist of fate we risked forgetting what a lawn is like. And if from this article you were expecting the solution on how to face thirty, we can only tell you that we are all a bit messed up in the same way. We are, successful people are, future legends were, and our children probably will be. Even if, slowly speaking of children that that is a totally different speech and we are already struggling to cook for ourselves and for other adults. And if you really need a solution, I suggest you ask me again in ten years: either I will have found it, or you won't even need it anymore.