Amazon Prime Video has shared the trailer for its new animated series The Legend of Vox Machina, arriving on January 28th.
The Legend of Vox Machina is the new animated series arriving on Prime Video, the streaming platform of Amazon, of which the online was shared trailer, full of anticipations.
In the video, full of violent and bloody moments, the protagonists of the series are introduced who find themselves taking action to carry out a truly complicated and dangerous mission. The characters will have to defeat evil, finding themselves grappling with clashes, explosions and incredible powers.
The Legend of Vox Machina, the highly anticipated animated fantasy series from Critical Role and Titmouse will debut on January 28th. The first season will consist of 12 episodes released on a weekly basis in sets of three.
Based on the beloved characters and adventures of Critical Role's first tabletop role-playing game (RPG) that aired live in live streaming, The Legend of Vox Machina is an animated fantasy adventure series for adults that follows the Vox Machina, a gang of misfits with a passion for alcohol and fights. Desperate to pay off their ever-increasing bill at the bar, these unlikely heroes end up trying to save the kingdom of Exandria from dark magical forces. From a sinister fortune teller to a powerful curse, the group faces a series of obstacles that test not only their skills, but the strength of their bond as well.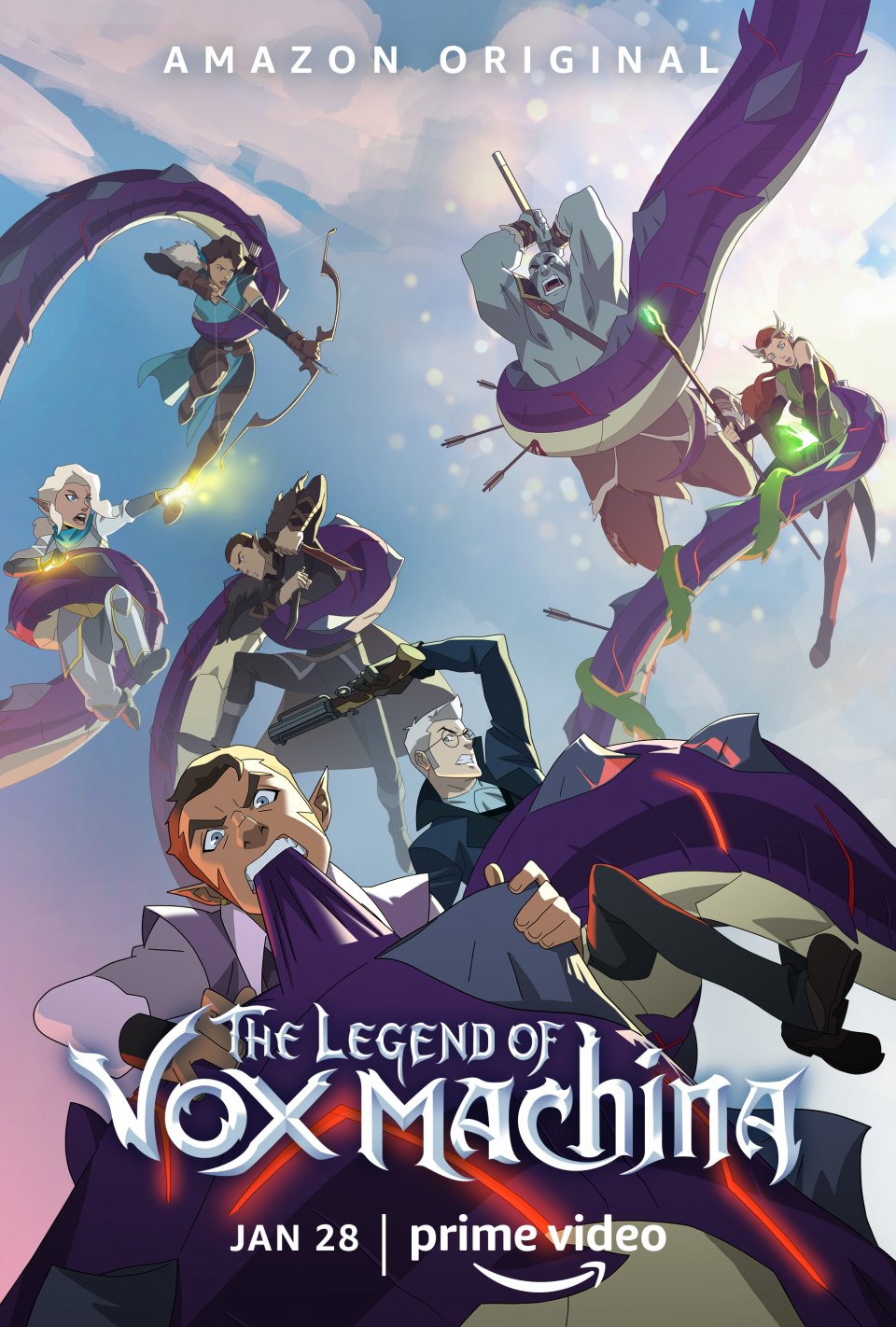 The Legend of Vox Machina: The Series Poster
The Legend of Vox Machina is an Amazon Studios, Critical Role and Titmouse production for Prime Video. The voice cast of the series stars Critical Role founders and original performers Laura Bailey (The Last of Us: Part II), Taliesin Jaffe (Final Fantasy XIV), Ashley Johnson (The Last of Us), Liam O'Brien ( Star Wars: The Bad Batch), Matthew Mercer (Overwatch), Marisha Ray (Final Fantasy XV), Sam Riegel (Teenage Mutant Ninja Turtles) and Travis Willingham (Marvel's Avengers). Critical Role members also serve as executive producer, alongside Brandon Auman (Star Wars: Resistance), Chris Prynoski (Metalocalypse), Shannon Prynoski (Fairfax) and Ben Kalina (Big Mouth).
Critical Role is a storytelling media-company created by a group of nerdy voice actors who are friends with each other who started sitting at a table to create epic stories. In 2019, it opened a Kickstarter campaign to produce a 22-minute animation special based on the characters and adventures of Vox Machina, the original tabletop RPG campaign that aired live in live streaming. They achieved their funding goal in minutes, and thanks to the loyal Critical Role fanbase, the campaign continued to garner attention reaching $ 11.3 million and becoming one of the most successful Kickstarter campaigns in audiovisual history. . Fan support allowed Critical Role to expand the special to a 10-episode season. When Amazon Studios acquired the series, it ordered 14 new episodes for a total of 24 for two seasons, both of which are available exclusively on Prime Video.