I find myself talking more and more often about how TV series, in recent years, have made great strides. Not only as a plot or as topics covered, but almost all, from New Girl to Game of Thrones, have inserted a characteristic trait within them.
I'm talking about the animals. It is something that is rarely paid attention to, partly because we are used to seeing them already in everyday life and partly because they do not always seem to have a predominant role in the plot.
However, as often happens, there are exceptions that confirm the rule. Specifically, today's one will be broken by the presence of cats. In TV series like New Girl, or Gilmore Girls, we have seen several! In some cases we paid more attention, in others less.
The truth is that the cat is often regarded as an independent animal, completely autonomous and perhaps too indifferent to human love. The, I hope few, people who think this have no idea how wrong they are. In fact, cats know how to be very affectionate creatures and in need of attention, even if not constant.
The TV series also teach it, in fact. And today I want to talk about them: of the charismatic cats of the TV series. Some managed to literally steal the show from the protagonists, while others, despite having appeared for a few seconds, have left their memory imprinted in our memories.
1) Ferguson (New Girl)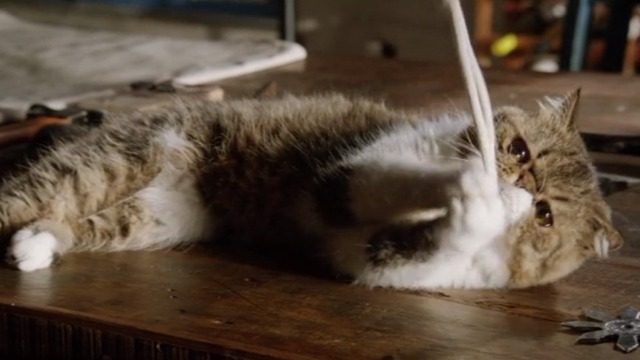 Cute, cuddly and way too adorable! These few words would be enough to describe dear Ferguson, Winston's cat in the TV series New Girl. Arriving in an almost painful way, since his master's first idea was to kill him out of spite, he has become an important presence more than one would have expected.
Sure, in New Girl Ferguson doesn't show up very often, but when he does always shows her loveliest side, and proves that he knows how to steal the show from the other roommates. Plus, with just one appearance he solves a lot of problems! Do you remember Nick and Jess's sex cup that became the cat's milk bowl?
2) Salem (Sabrina, the teenage witch / Chilling Adventure of Sabrina)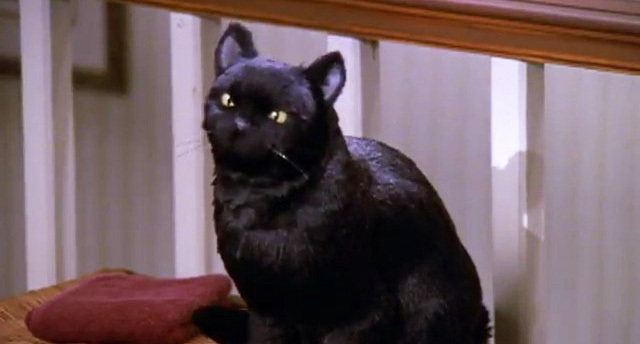 Before the arrival of New Girl, however, there was another very famous cat, also taken from a comedy, much more adolescent! Could we have forgotten about good old Salem? Sabrina's cat, who was gifted with speech and sarcasm in the TV series of the 90s, has recently made a comeback thanks to the Netflix TV series Chilling Adventure of Sabrina.
Too bad that in this new version you do not speak, and that it also appears much less. On the bright side, when it does, it always gets our attention. We love him, but surely our heart will remain glued to the original Salem, who stole the show from Sabrina's aunts with just two lines.
3) Nancy (2 Broke Girls)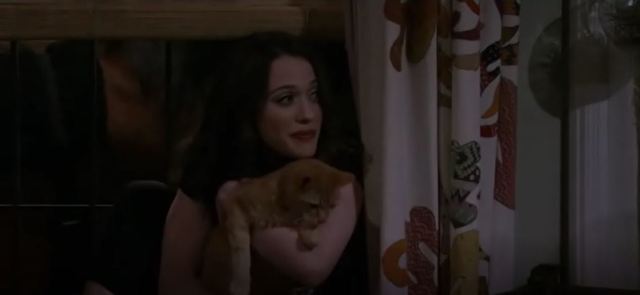 After passing through New Girl and Sabrina, the teenage witch we conclude the presence of cats in comedies with the always fun 2 Broke Girls. It is true that this TV series has often been considered vulgar, and I agree with those who say it. But it must also be said that there were some really interesting presences.
Among the animals we remember Chestnut (which we talked about in this article here), but we cannot forget that it also appears the little cat Nancy. Saved by Max after a night of persistent meowing, he is then left by the two girls in a wealthy neighborhood, only to realize that his real mistress was looking for him. The scene in which the two look for them, however, are looking for a new master as if they were dealing drugs is truly memorable!
4) Lord Tubbington (Glee)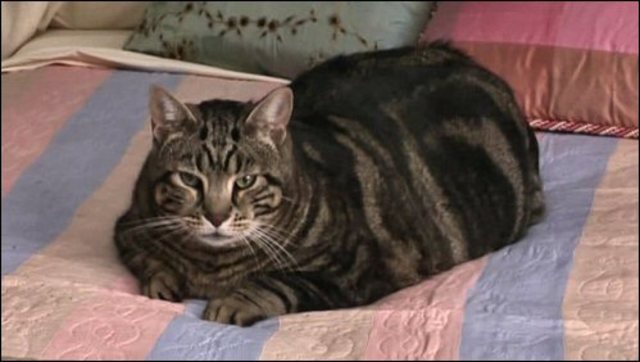 Let's now pass from comedies like New Girl to teen drama, with one of the cats that will surely remain etched in our memory for ever and ever. True, there are also famous cats in supernatural themed TV series, like Charmed or Buffy, but no one is like Lord Tubbington! Brittany's famous cat in Glee.
We meet him in the second season, during his mistress's YouTube program "Fondue for two", and he immediately catches our attention. Brittany herself describes him as a peculiar cat, who eats only human food and is passionate about Scientology! How can we forget the episode in which he dedicates a song to him because they had a fight?
5) Cinnamon (Gilmore Girls)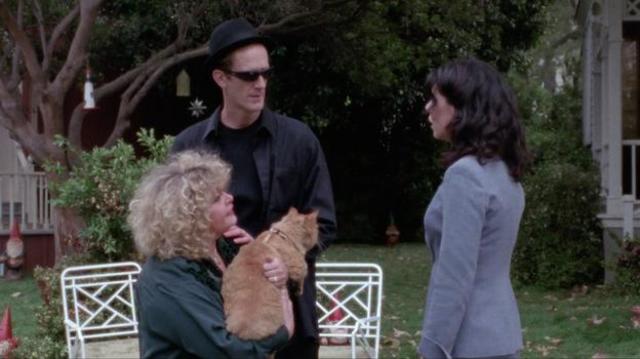 A short but intense appearance for a very special cat! As already mentioned, also for New Girl there are animals that do not appear very often, but when they do they steal the show. That's what sweet dear Cinnamon, Babette's cat in Gilmore Girls, did too. We only see it in the first episodes of the first season, but that's enough for us.
Especially after it has been decided to devote an entire episode to his wake. Yes, because as it came into our lives so too it went away. We see her one last time in a moment when she is unable to walk, so a trolley is built to carry her around … The trolley won't last long, but we will always remember it.