Winona Ryder, interviewed during Autumn's New York promotional tour, revealed that in her view Richard Gere is not the sexiest man in the world.
Autumn in New York was not very successful when it was released in theaters and, ever since, Winona Ryder he has never once defended either the film or his co-star Richard Gere: to tell the truth, back in 2000, the actress even released an interview in which she made fun of the famous leading man.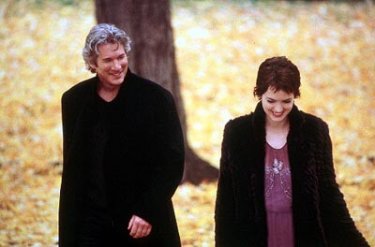 Richard Gere with Winona Ryder in a sequence of the film Autumn in New York
"I was just one of the actresses they called," Ryder explained at the time. "I was not part of the artistic collaboration they hired me only at the end. The role was written with another actress in mind. I had just done Girls Interrupted, a project that I loved very much, the change was very difficult."
"The story of the old man and the younger girl is what the whole film is about. It is talked about constantly and even with irony from time to time," continued the actress, who was not at all fond of dating men older than her in real life: "I don't like wrinkles".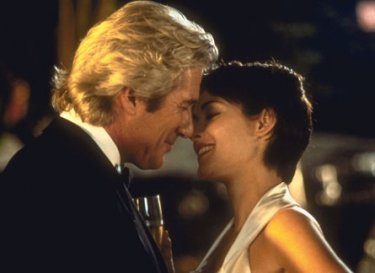 Winona Ryder with Richard Gere in the film Autumn in New York
When reminded that Gere had been voted Sexiest Man Alive by People magazine two years earlier, Winona joked, "I didn't vote in that poll. Richard isn't the sexiest man for me. we're right. Bruce Springsteen is 50 years old and he's sexy. "
According to some anonymous sources, during the filming of Autumn in New York, Richard Gere infuriated Winona Ryder several times due to her continuous delays on the set: apparently this tendency deeply annoyed the actress who, after a few days, decided to nickname the co-star "King Richard", in reference to her misconduct.