15The Paradise of the Ladies 6 17-21 January 2022, previews
What happens in the episodes of Il Paradiso delle Signore 6 17-21 January 2022?
After what we saw in the episodes of the previous week, let's now discover the new implications in the most loved Italian soap opera of Rai 1!
Below you will find the weekly advances of Il Paradiso delle Signore 6 17-21 January 2022!
read on after the ad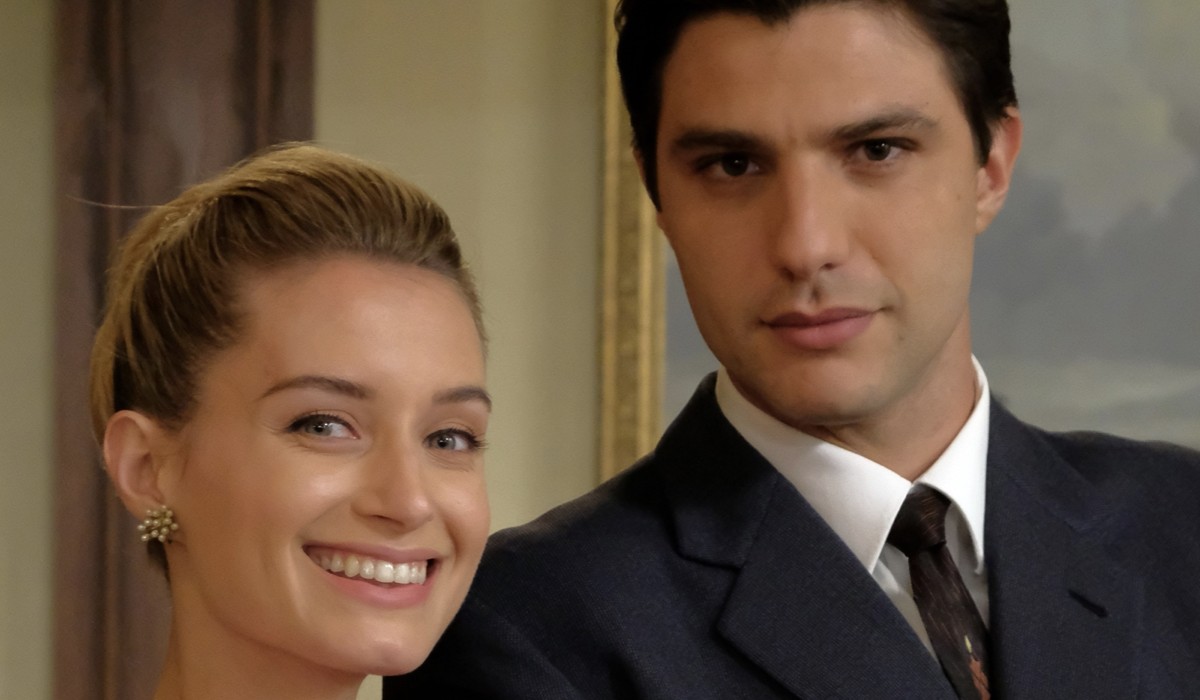 Giulia Arena (Ludovica Brancia di Montalto) and Pietro Masotti (Marcello Barbieri) in a pose for "Il Paradiso Delle Signore 6". Credits: P. Bruni and Rai
The Paradise of the Ladies 6 episode 86 Monday 17 January 2022
In the next episodes of the soap Veronica (Valentina Bartolo) begins to suspect that Ezio (Massimo Poggio) is hiding a truth from you; what is it about? Despite her doubts, the woman prefers not to reveal her concern to anyone. Meanwhile Dante Romagnoli (Luca Bastianello) stops for a few days in Milan thinking about the new proposal to make a Vittorio (Alessandro Tersigni) on business with the Americans. Adelaide (Vanessa Gravina) would instead like to test Gemma to see if she is really capable of competing as an aspiring riding champion. Tina (Neva Leoni), meanwhile, returns from Switzerland after the operation, while Armando (Pietro Genuardi) can finally hug Agnese again. Later Veronica notices something in between Ezio e Gloria (Lara Komar) and becomes even more suspicious, but he keeps lying to her.
The Paradise of the Ladies 6 episode 87 Tuesday 18 January 2022
Veronica finally realizes Ezio's lies about her relationship with Gloria. Meanwhile, Moreau prepares to go to Florence for work, accepting that Tina will replace her in her days of absence. Meanwhile Dante runs into Flora (Lucrezia Massari) being impressed, but Agnese immediately updates her on her past with Vittorio. Beatrice, on the other hand, invites her brother-in-law not to dwell on the past, while Gemma is summoned by Adelaide for the role of rider of the Club. Later Stefania (Grace Ambrose) talks about Gloria in the presence of Veronica, who doesn't escape Ezio's tense reaction.
The Paradise of the Ladies 6 episode 88 Wednesday 19 January 2022
In jealousy, Veronica begins to rummage through Ezio's things, who nevertheless catches her in the act. Meanwhile Umberto (Roberto Farnesi) tries in every way to convince Vittorio to agree to do business with Dante. The latter, meanwhile, tries to bring Flora to his side. Conti later decides to trust the opinion of his most trusted collaborators and accepts Romagnoli's proposal for the growth and future of Paradise. Later Veronica manages to get hold of Gloria's house keys by finding a burning one proof of the past municipality of Ezio and of Moreau. What proof is this?
The Paradise of the Ladies 6 episode 89 Thursday 20 January 2022
read on after the ad
After discovering the mysterious photo which portrays Ezio and Gloria together, Veronica tries hard to ignore it. Meanwhile Dante Romagnoli (Luca Bastianello), since Beatrice will support him in drafting the collaboration contract with Paradiso, try to win his trust. Later Gemma (Gaia Bavaro) is summoned by Adelaide to Villa Guarnieri, but her mother's strange behavior makes her restless. Meanwhile, Veronica finally decides to confront Ezio with the truth that she has tragically reconstructed.
The Paradise of the Ladies 6 episode 90 Friday 21 January 2022
Gemma continues to wonder about her mother's strange behavior while Irene (Francesca Del Fa) discovers that soon she may no longer have a roof over her head: her apartment has been put up for sale. In the meantime, the Paradiso is tirelessly working on the new collection, while Ezio tries to reassure Veronica by telling her he only loves her. Unfortunately, however, it seems that something in their relationship has broken, thus preparing us for a tough confrontation between Zanatta and Gloria. Meanwhile Vittorio manages to get Tina to sing and the emotion of the moment leads them to be closer and closer.