The review of 4 halves, the Netflix film directed by Alessio Maria Federici with Ilenia Pastorelli, Matilde Gioli, Giuseppe Maggio and Matteo Martari, in catalog from 5 January 2022.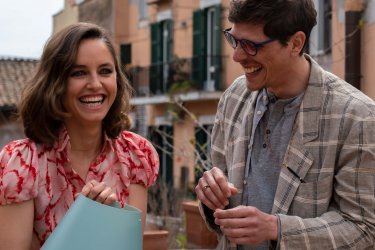 4 Half: Matilde Gioli and Matteo Martari in a moment of the film
Idea and shape, what is told and how it is told. We will talk about this in the 4 half review, because the difference in the film by Alessio Maria Federici makes it the narrative structure chosen to stage with vivacity and freshness the story of four characters played by Ilenia Pastorelli, Matilde Gioli, Giuseppe Maggio and Matteo Martari and the four couples they could form. As? Don't you find yourself with the accounts? Exactly! This is precisely the point of the film produced by Cattleya and Bartlebufilm in collaboration with Vision Distribution, available on Netflix from 5 January.
Does a soul mate exist?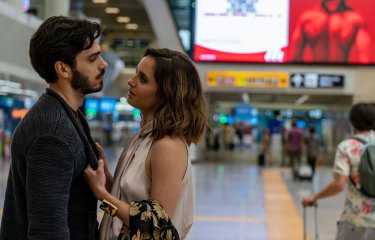 4 Half: Matilde Gioli with Giuseppe Maggio in a scene from the film
Chiara and Giulia, Matteo and Dario. Four single friends that Luca and Sara invite to dinner with an idea in mind: to test a romantic but unscientific theory on which they disagree, the one that for every person there is a soul mate. And besides, what should the ideal half look like? Similar or the opposite? It is from this starting point that 4 half takes its moves, telling us about the potential four couples between the four single friends of Luca and Sara, letting us follow them in two alternative realities that are told by crossing each other and see them coupled in different ways, teasing our curiosity about one question in particular: in the end which couples will work best and who will fall in love with whom?
Four characters looking for love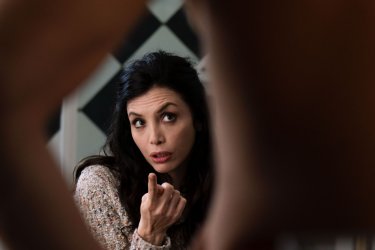 4 Half: Ilenia Pastorelli in a scene from the film
The script signed by Martino Coli is clever in outlining four figures of singles capable of giving life to different dynamics once the opposite joints in the two realities that 4 half follows us, also playing with their respective interpreters and their attitudes for not settle on the inertia of the human types they usually give life to. Thus we find Ilenia Pastorelli in the role of Chiara, an instinctive and passionate anesthesiologist, only apparently naive and looking for a serious and lasting relationship, while Matilde Gioli brings Giulia, a researcher in statistics and mathematics, a self-confident woman to the screen. and of his abilities, pragmatic, direct, but not very confident in others.
87 Movies to watch on Netflix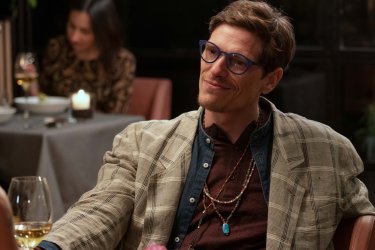 4 Half: Matteo Martari in a scene from the film
On the opposite side we find Dario played by Giuseppe Maggio, a good-looking lawyer who knows he likes women, who in turn can't resist his beauty and his quick wit. Matteo Martari instead gives life to Matteo, collaborator of a publishing house, but brilliant and ready to joke, spontaneous, affectionate and ready to get involved in love, as well as to step aside if necessary.
Parallel stories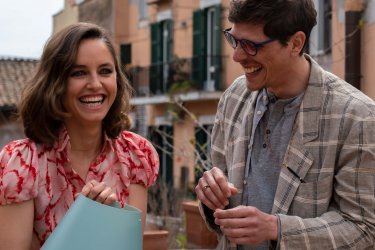 4 Half: Matilde Gioli and Matteo Martari in a moment of the film
One cast partly that it is among the strengths of 4 half and makes the potential love stories that are told to us credible. However, the Netflix film also makes use of an effective direction, with its own personality, but capable of being at the service of the story. There is liveliness and dynamism in the shooting style chosen by Alessio Maria Federici, who follows his protagonists and their feelings making them the fulcrum of the scene and of the story, as it should be and as he had already demonstrated his ability as co-director of 56K generation. Federici takes us into the four relationships that try to be born with a lightness that makes us feel welcomed in this game in search of a soul mate and its meaning.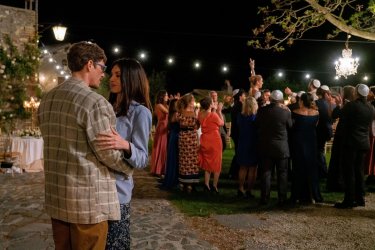 4 Half: Matteo Martari and Ilenia Pastorelli in a scene from the film
The result is a romantic comedy sui generis, which knows how to entertain but does not renounce to offer some tantalizing food for thought on the concept of complementarity of soul mates and Plato's apples cut in half, but also those different paths that can take our lives in based on the choices we find ourselves making.
Conclusions
Having reached the final stages of our 4-half review, we reiterate the effectiveness of Alessio Maria Federici's film available on Netflix in entertaining the viewer and involving him in the couples game it stages. The light and dynamic direction follows a cast in part, capable of making credible the crossed situations that are proposed to us, for an intelligent and sui generis narrative development.
Because we like it
A cast in part, with four performers who know how to render the different shades of their respective characters in the crossed situations they find themselves living in. The light and dynamic shooting style of Alessio Maria Federici, with its own personality but functional to the story. The way in which the narrative development is able to enhance the starting idea.
What's wrong
It is a light comedy that does not pretend to propose reflections of a philosophical nature, so it can disappoint those who expect more from the premise and the reflection on the soul mate.