Tonight on Cielo the programming is dedicated to Ilona Staller, the iconic Cicciolina, who turns 70 today.
Cicciolina accomplishes 70 years old and for the occasion tonight on Heaven, from 9.15 pm, a program dedicated to the iconic Ilona Staller will be broadcast, with a film and a documentary not to be missed. The very famous former Hungarian pornographic actress, naturalized Italian, still has many things to tell.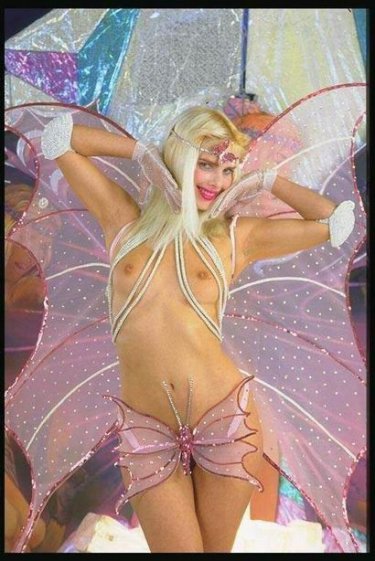 Ilona Staller in a sexy butterfly version.
It starts with The naive, a 1975 film by Gianfranco Baldanello. A sexy comedy that, amidst misunderstandings and embarrassing situations, starts with the sale of a prestigious villa that hides a real scam and that brings out the relationship between a shy boy and his fiery girlfriend, a variety actress , two newlyweds already undergoing mutual betrayals and a young saleswoman. The latter, pretending to be naive, will try to reap all the benefits from the scam.
Following, Cicciolina. The art of scandal, 2016 documentary by Alessandro Melazzini, made to celebrate the 65th anniversary of the icon of transgression and sexual freedom. Almost an hour of unobtainable archive images and interviews with historical witnesses of Cicciolina's golden age. An extraordinary opportunity to tell the truly unique personal and artistic journey that led her from the mischievous photos of an undressed nymph to the Chamber of Deputies, a unique case in the history of democracy, which made her become an emblem of the moral revolution of the years' 70. A career full of scandal that will remain etched in the minds of each of us.