The GhostBusters' Ecto-1, which was thought to have been stolen at the end of Lucca Comics, was instead 'amicably requisitioned' by the well-known influencer Fabio Rovazzi.
Fabio Rovazzi, a famous youtuber and Italian singer, recently posted a video on Instagram in which he claimed to be the responsible behind the disappearance of the Ecto-1 of Ghostbusters: Legacy: the official car of the franchise believed to have been stolen from Lucca Comics.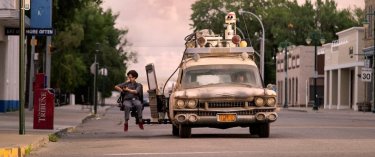 Ghostbusters: Legacy, a new photo from the film
In the video posted on Instagram, the influencer revealed that he intends to return the car on one condition: "We are not kidding. If Ghostbusters Legacy does not convince us 100% you will never see your Ecto-1 again. Cult goes respected ".
The film, directed by Jason Reitman and produced by Ivan Reitman, is the new chapter in the original Ghostbusters saga. The cast will include Paul Rudd, Carrie Coon, Finn Wolfhard, Mckenna Grace and Annie Potts, as well as veterans Dan Aykroyd, Bill Murray and Ernie Hudson.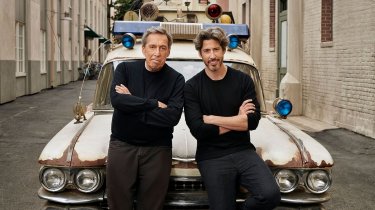 Ghostbusters: Legacy, father and son, Ivan Reitman and Jason reitman together on set
The official synopsis of Ghostbusters: Legacy, set for release on November 18, 2021, reads: "Arriving in a small town, a single mother and her two children begin to discover their connection to the original Ghostbusters and the secret legacy they left behind. from the grandfather. "