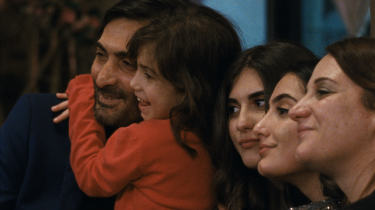 To Chiara: a sequence from the film
After having been presented in the Quinzaine Des Réalisateurs section at the Cannes Film Festival 2021 and having won the Europa Cinemas Label award, A Chiara by Jonas Carpignano arrives in Italian cinemas on 7 October. After Mediterranea (2015) and A Ciambra (2017, produced by Martin Scorsese), the film closes the director's trilogy dedicated to Gioia Tauro and Calabria.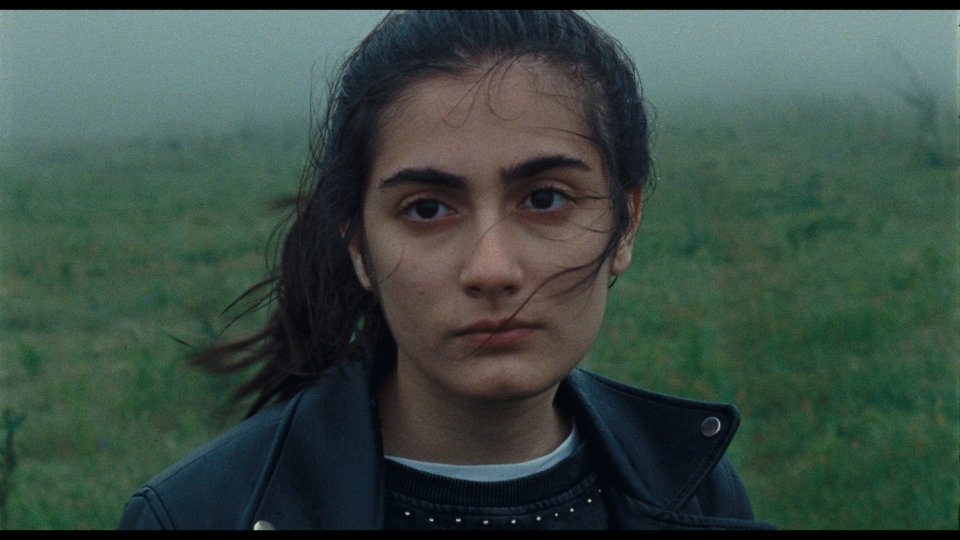 To Chiara: an image from the film
A Chiara focuses on Chiara, a fifteen-year-old girl who is divided between school, friends and athletics. His seems like a family like many others. But when her father disappears, she begins to ask questions, which none of her relatives seem to want to answer. To interpret the protagonist is Swamy Rotolo, making its debut on the big screen. She is not the only member of the Rotolo family in the film: the director has in fact chosen to have her act together with all her relatives, including her sister Grecia and her father Claudio.
We met Jonas Carpignano and the actress Swamy Rotolo in Rome, where they talked to us about the spaces, music and realism of A Chiara.
The video interview with Jonas Carpignano and Swamy Rotolo
A Chiara, review: the sins of the father and daughter
To Chiara: the importance of an authentic point of view
Poster by A Chiara
In the film it is said that Raphael is the best painter because he succeeds like few others in portraying reality: how important was it to be as truthful as possible?
Jonas Carpignano: The idea of ​​this film was to tell reality from the point of view of those who really live there. So for us it was essential to give a verisimilitude not only of the world we tell but also of the relationships that exist within this family. And that's why we made this choice to have Swamy work with his relatives in the film.
How difficult was it to work with your family? We already live together, then also on the set.
Swamy Rotolo: Obviously it was a bit difficult, because anyway it's the family, you stay 24/7 with them, I didn't have my moments of solitude that I can usually take by locking myself in my room. But at the same time it was easier: we had a lot of fun. The reports were already those.
To Chiara: a scene
Jonas Carpignano: We shot this film after the first lockdown and so there were restrictions and protocols. The fact that they always live together anyway made everything easier. We managed to reduce the risk of contagion because we were always among us, we managed to create a small bubble. Being able to do it with the actors was special and saved us. They still live together and sleep in the same beds, so being on set didn't increase the risk.
To Chiara and the courage to ask herself certain questions
Chiara is proud of her gaze: she is a girl who not only asks herself questions, but also has the courage to give herself some answers. How did you work on it?
Jonas Carpignano: I must say that it is her merit: so much of this character comes from her. She is such a person: I have seen her grow up, I have known her since she was 9-10 years old, and she has always been so active. She never accepts what she is told so easily. He is a person who goes to seek his own answers, tries to discover the world for himself. Let's say that this brave side of the character comes from Swamy. I got inspiration from her.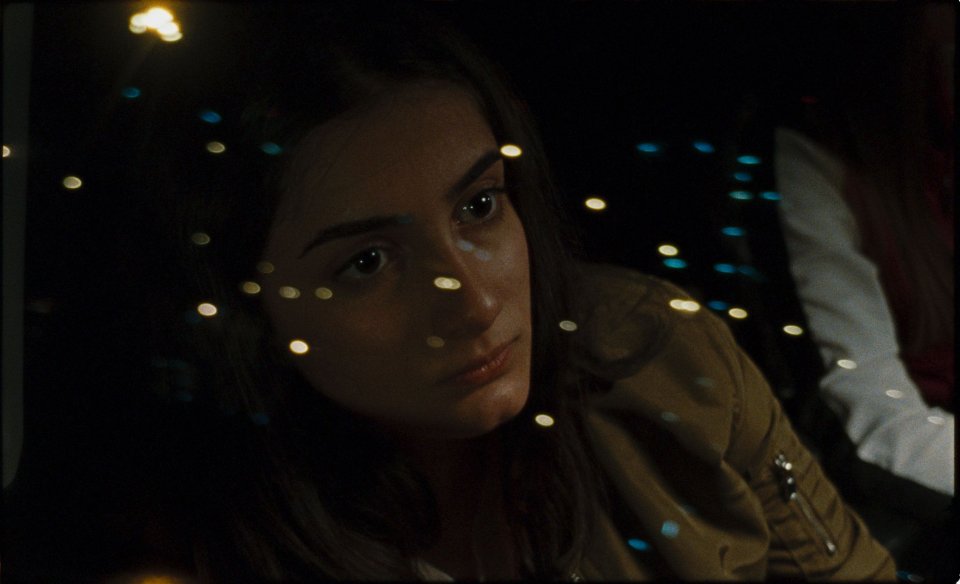 To Chiara: an image
In the film they tell her: "But you are female". And she replies: "So, what does that mean?" Is it modern in this too?
Jonas Carpignano: Absolutely. And this is always her: this is when we see Swamy in Chiara. This confrontation she has had many times with her cousins, so it was very natural for her to respond like this. I wrote the scene based on their actual relationship. So it was very easy for her to challenge her cousins. It is also for this reason that I have always respected her and I have tried to insert these sides of her character in the character of Chiara.
To Chiara and the use of space and music
It is interesting how you worked on the spaces: Chiara's father literally holed up. She also has this experience, but in the end she is one that runs, goes towards freedom: they are distant worlds even in space. How important was it to see it on screen?
Jonas Carpignano: It was fundamental. This is the writing side: you always try to reinforce all the themes and the meaning of the film in this way here, using a cinematic language, not just the language spoken by the characters. So I am very pleased that you notice and that it has arrived.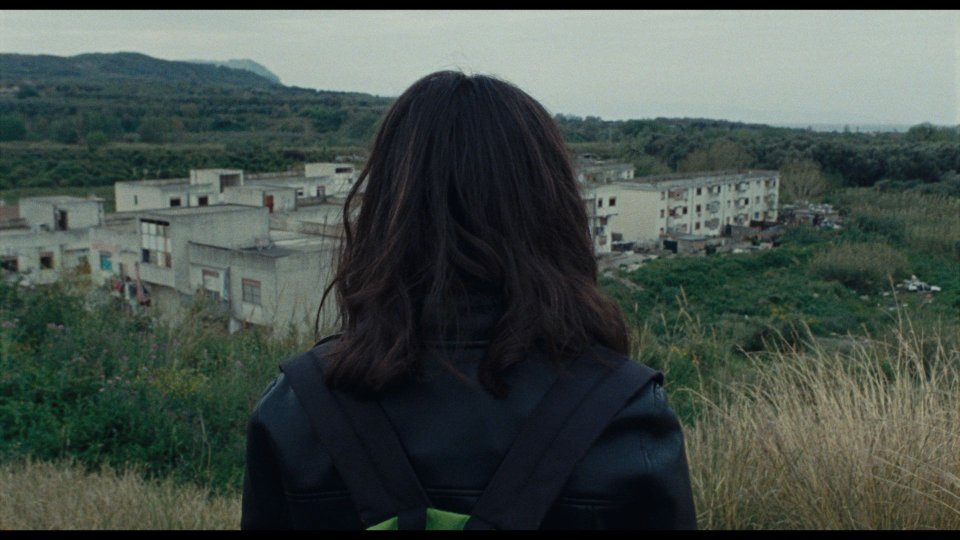 To Chiara: a scene from the film
The work on the music is beautiful: when there are two birthday parties we hear songs that a girl like Chiara could really listen to, while in the middle the musical accompaniment changes completely. How did you work on it? Have you made a playlist?
Swamy Rotolo: I suggested those songs to Jonas! It's music that I listen to all the time, 24 hours a day! I live with music, sleep with music, wake up with music. Then we made the trip to Urbino, we were in the car, he and my father in the back, and we listened to music for eleven hours. We had a lot of fun: it was the best trip.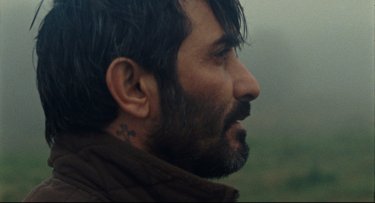 To Chiara: a moment of the film
Jonas Carpignano: It was very important for the character: we wanted to tell that today's kids, Gioia Tauro kids like Swamy, belong to a global world. They do not live in a closed box: Calabria is not an archaic place, it belongs to the globalized world with all its contradictions. It is seen above all in this element: in pop culture, in how she is inserted in the world of music, not only global, but also of Italian music.